Perusing my twitter stream the other day, I noticed that Mr. Teller, the tacit partner of the magical duo making up Penn & Teller, was in Orlando. The partners were actually performing nearby at UCF but Teller appeared to make his way over to Walt Disney World the next day. I've been a fan for years, so I follow both Penn and Teller on twitter. I couldn't resist sharing when Teller started tweeting pictures of some friends he met at WDW:
From Teller's tweet: "I'm at Walt Disney World. They seem to favor monarchy in these parts."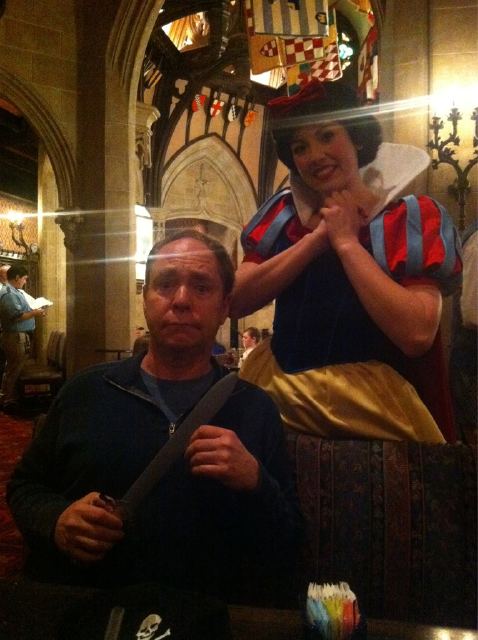 From the tweet: "With a Toy Story army man."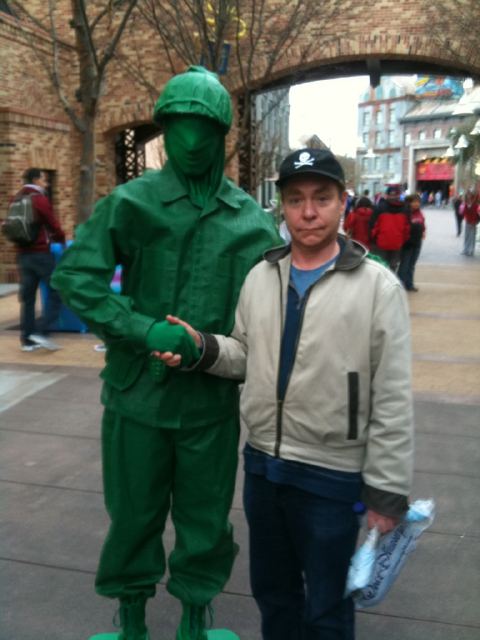 You never know who you'll see in the World! Have you ever seen a celebrity in the parks? Back when I worked in the Magic Kingdom I saw Bruce Willis (during the Demi years) and Sylvester Stallone at Planet Hollywood. Earlier than that I saw Dick Van Patton over by the ABC Commissary at the Studios. And of course Chef Robert Irvine twice now! I think I'm due for another celebrity meeting, no?