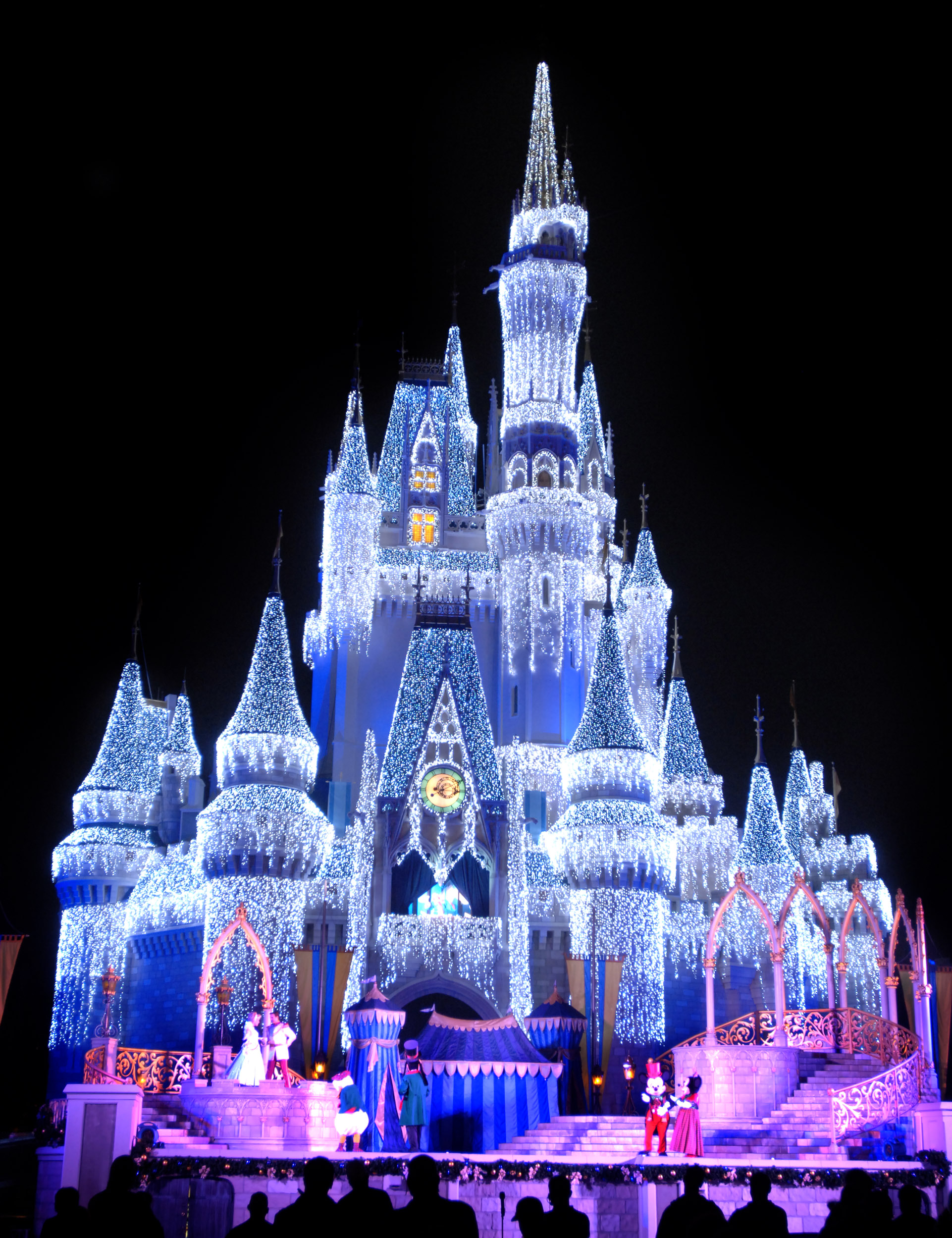 Yesterday, the internet broke yet again as Disney announced their updated 2020 Holiday lineup for Walt Disney World Resort. Every Disney twitter user, blogger, and Disney news site shared the news. Of course, for the ultimate reaction, leading with NO MORE CASTLE LIGHTS! Or the second hardest-hitting news, NO GINGERBREAD HOUSES! I read the news with everyone else, but took a step back to look at the bigger picture. I wanted to share my thoughts with you, in hopes we can all embrace the holidays in any form.
The Big Picture
Now I'm not here to lecture anyone, but I would like to remind you all of that Christmas classic, How the Grinch Stole Christmas! Remember little Cindy Lou Who? She loved Christmas and was the embodiment of childhood innocence in that original tale and accompanying tv special that we all grew up with. I identified greatly with Cindy Lou. I was also blonde with blue eyes, and Christmas was the best time of the year for me. I was graced with being born exactly two weeks before Christmas, which meant pretty much the entire month was celebratory for me.
Growing up in New England, driving into Boston to see the various light and holiday displays around town was a tradition I looked forward to each year. Other traditions included decorating our tree, my mom baking tray after tray of Christmas cookies, watching Christmas specials on tv. I vividly remember being an angel in the Christmas pageant at our church, and when I was older, attending midnight Mass with my grandparents. I know I'm not alone in my memories. I know you all have your traditions too. But think back to Cindy Lou. She, like all the Whos in Whoville, learned that Christmas is something that lives inside us all. We don't need decorations or presents or all the fluff and folderol that accompanies the holidays. Christmas will come, no matter what the castle looks like.
I know, I know, it's 2020, and we all deserve the Christmas we know and love, after enduring over half a year of disappointments, unwelcome changes, and cancellations. But what 2020 has taught us all is that we can't depend on outside forces to bring us happiness, joy, and fulfillment. 2020 has taught us what truly matters, what is important, and the value of our choices. Hopefully 2020 taught us how our choices affect others, and how we can help more than hurt. We will survive the castle not having lights. We will.
The Disney Holidays Changes
Let's go down the list of the rest of the changes and postponements and see how we can look at things a different way. The holidays at Walt Disney World will begin November 6, 2020 and run through December 30. The text in quotes below comes from the Disney Parks Blog post announcing these changes.
Magic Kingdom: 
Character cavalcades at Magic Kingdom Park will take on a special holiday twist, with Christmas friends on festive floats in their holiday finest. Gingerbread Men? Check! Elves and Reindeer? Check, check! And the Toy Soldiers will join the Main Street Philharmonic as they march through Magic Kingdom Park, bringing musical holiday cheer for all to hear.

When night falls, special projection effects will give a festive look to Cinderella Castle this year, providing a colorful backdrop for our Guests' photos. The appearance of the iconic castle will be transformed with a rotating series of designs including a whimsical Christmas sweater and a regal overlay of red, green and gold ornamentation. This will be in place of the Castle Dream Lights. Other holiday experiences that draw big crowds will be on hiatus this year as well, such as Mickey's Very Merry Christmas Party.
What does that mean for you? You get to look at all your past Cinderella Castle Dream Lights and remember the wonderful times you had experiencing them first hand. You can watch videos! You can decorate your house with white LED lights and do your best castle makeover at home. Set up holiday stations around your home with different decorations, and hand out cookies and cocoa to all your family members in the house! Dress up your pets and create your own Christmas parade roaming your halls. You can still visit the Castle, and see the projection show on it, just no lights, and no Mickey's Very Merry Christmas Party. Personally, I am a HUGE fan of the Toy Soldiers, and seeing them march with the Main Street Philharmagic sounds so fun!
EPCOT: 
Candlelight Processional at EPCOT will be on hiatus this year but holiday character promenades will take place at EPCOT. Starting a bit later in the season, on Nov. 27, we'll celebrate highlights from the EPCOT International Festival of the Holidays. Holiday kitchens will return around World Showcase promenade with favorites like American Holiday Table featuring Slow-roasted Turkey with Stuffing and Bavaria Holiday Kitchen with dishes like Cheese Fondue in a Bread Bowl.

Guests will be invited to step inside World ShowPlace to enjoy the returning group, JOYFUL!, who present a journey through R&B, Gospel, contemporary and traditional Christmas and holiday music. Also, the Voices of Liberty will bring their incredible 8-part harmonies to the America Gardens Theatre stage for a special concert of favorite carols and songs of the season. There are plenty more details about this festival to come, so stay tuned.
So Candlelight Processional is a beloved classic, and a way for those looking for a more spiritual celebration of the holiday can be uplifted through story and song. However, you can listen to the entire show on Apple Music and other music streaming services, and thank goodness again for YouTube, where you can watch Candlelight Processional (on repeat if you want!).
As you can also see above, Disney is not taking away our holiday food. It sounds like they will still be offering a Festival of the Holidays with foods from around the world. I'm very happy to see JOYFUL! will be performing, they are an amazing group and should not be missed.
Disney's Hollywood Studios
There will be merry character motorcades at Disney's Hollywood Studios. Of course, the holidays wouldn't be complete without enjoying a meal among friends and family. Minnie Mouse will be hosting a yuletide gathering for all her friends at Hollywood & Vine at Disney's Hollywood Studios starting Nov. 6. Santa Goofy will be there, along with Minnie and more in their holiday best.
I do wonder if some of the vintage-look holiday decor that has been placed around the Studios will return this season, we'll have to wait and see. I don't think too many of the spots caused a bottleneck of guests, but we'll see. Of course, Hollywood Studios took the hardest hit a few years back when the Osborne Family Spectacle of Dancing Lights ended. I think at the time, and since they ended, I personally stuffed my emotions down to my feet, because I knew I'd be an emotional wreck if I let myself truly think about the loss.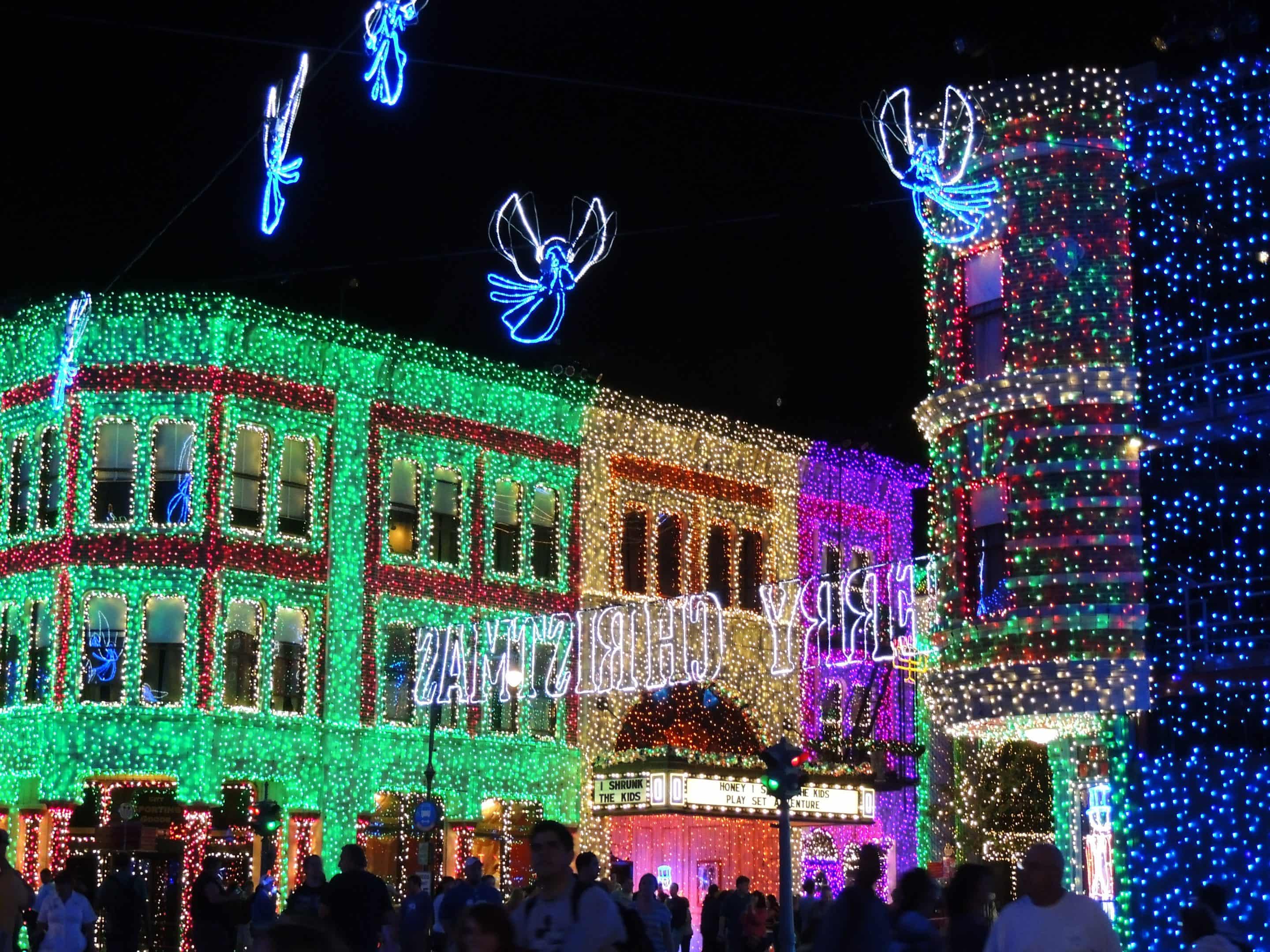 Now, 5 years later, I deeply, greatly miss those lights and the times my family would spend under them. It was such an amazing experience that hasn't been duplicated since. I am not alone in my years and years full of memories of my children looking up in wonder at the lights, enveloped by the music, catching the "snow" in their hands. It is part of why I am so thrilled that Give Kids the World is putting on the Night of a Million Lights this year. I will gladly pay to experience some semblance of magical lights, with the proceeds going to such a good cause. The point is, we got through the ending of the Osborne Family Spectacle of Dancing Lights, we will make it through this temporary loss of Castle Dream Lights.
Disney's Animal Kingdom:
All we know about Animal Kingdom is that there will be festive flotillas at Disney's Animal Kingdom. Similar to what they have now with characters floating down the river around the backside of the Tree of Life, but…festive! I do hope we get some of the beautiful Animal Kingdom luminary decorations that debuted last year back as well, but as with the other parks, we'll have to wait and see. Disney has promised:
Festive décor, themed merchandise, seasonal food & beverage offerings and entertainment all across Walt Disney World Resort. Holiday magic will be in full force at the four theme parks and Disney Springs, and Santa Claus will make time for special pop-up appearances at each location, waving and exclaiming holiday wishes to all.
Disney Springs:
Guests will discover Christmas around every corner as they come across a collection of elaborately-decorated Disney Christmas trees spread throughout this retail, dining and entertainment destination. In the evening, Guests visiting areas within Town Center, West Side and The Landing will encounter a magical snowfall, adding an extra touch of wonder to their holiday shopping. And to top it off, Jock Lindsey will once again be turning his hangar bar into Jock Lindsey's Holiday Bar complete with delightful holiday décor and a delicious limited-time menu filled with festive favorites.
I am assuming the Tree Trail in Disney Springs will be spread out around the entirety of the Springs. That was definitely a popular trail, and would not align with social distancing guidelines. I am surprised to see a place so small as Jock Lindsey's bringing back their holiday festivities. Again, I'm assuming it will be a reduced capacity to allow for a more safe experience. Disney Springs is a very festive place to just stroll around, hear the holiday music, and look at the decorations. I'm sure that will still be the case this year.
Disney Resort hotels: 
Disney Resort hotels will also be decked out for the holidays, with their lobbies featuring iconic trees and other festive flourishes. One thing to keep in mind is that our gingerbread displays will not return to the Resort hotels this year. While we know they are a favorite of people taking in the holiday décor, we're not able to include those displays due to physical distancing guidelines.
So the trees will be back, but not the gingerbread displays. I know this is also a tough one for folks who took holiday family photos in front of the giant gingerbread house in Disney's Grand Floridian each year. I'm sure the Disney pastry chefs are just as disappointed as we are.
More than Just Disney Holiday Decorations
Another thing to remember is there are still so many cast members who haven't returned to the magic for various reasons. This could've been their favorite time of year too, and now they have gone months without their jobs. The Castle Dream Lights may not be going up because the tech crew that puts the lights up isn't there. The pastry chefs may not have been all called back either. The performers in the Christmas parade and other shows and live entertainment are still waiting for that call.
It is very easy to look at the parks and resorts and think we are owed the traditions we have come to expect and enjoy each year. Family vacations have been planned around these seasons: hotels, party tickets, dining reservations, booked far in advance. We have turned to Disney for our holiday traditions and Disney has provided. We love all of these events for a reason, Disney does the holidays better than anyone. Now, Disney needs us to understand that circumstances have changed, and as such, traditions must as well. We'd all like nothing more than to stroll down Main Street, U.S.A., see all our favorite Residents of Main Street, and the Dream Lights waiting at the end of the street. But we must be patient, we must understand, that Christmas doesn't reside in a holiday party, or a gingerbread house.
Christmas will come, no matter what. The memories in our hearts and our minds will light Cinderella Castle. They will fill the Grand Floridian with the scent of gingerbread. The songs in our heart will perform the Candlelight Processional. The Christmas at Disney we knew and love will return when it can. Until then, it's up to us to keep it alive. 
What About You?
How will you celebrate Christmas this season? Do you have any other ideas for bringing the magic home this season? Will you be visiting the Disney parks and resorts for the holidays?