Disney has just released a new poster with a closer look at the Wicked Witch in Oz the Great and Powerful. Still in shadow, but another clue to what the movie has in store for Wizard of Oz fans.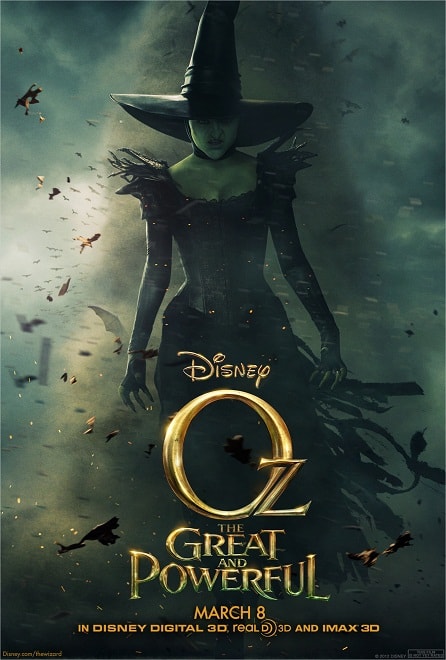 [youtube http://www.youtube.com/watch?v=5NdeuYgRoTI]
"Like" OZ THE GREAT & POWERFUL on Facebook:http://www.facebook.com/ozthegreatandpowerful
"Follow" OZ THE GREAT & POWERFUL on Twitter: https://twitter.com/disneyozmovie
 Visit the website:http://www.disney.com/thewizard
OZ THE GREAT AND POWERFUL lands in theaters on March 8, 2013!