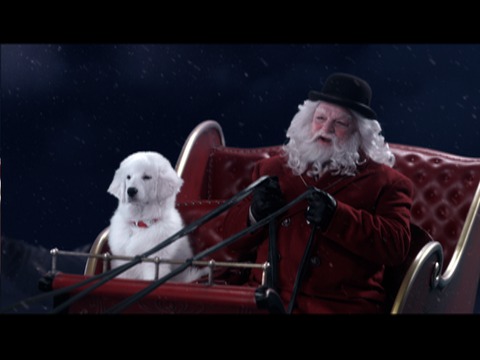 When Santa and his new best friend, Paws, discover that the boys and girls of the world have lost the spirit of the season, they take a trip to New York City. But after Santa loses his memory, it's up to Paws, a faithful orphan named Quinn (AMERICA'S GOT TALENT's Kaitlyn Maher), her new friend Will (THE GAME PLAN's Madison Pettis) and a wonderful group of magical talking dogs to save St. Nick and show the world what Christmas spirit is really all about.

With the Blu-ray & DVD release of

Disney's

THE SEARCH FOR SANTA PAWS

on November 23rd, Disney is offering up a few early holiday gifts:

Here's an all-new Sneak Peek of the film!
[Read more…] about Disney's The Search for Santa Paws Special Pre-Order Plush