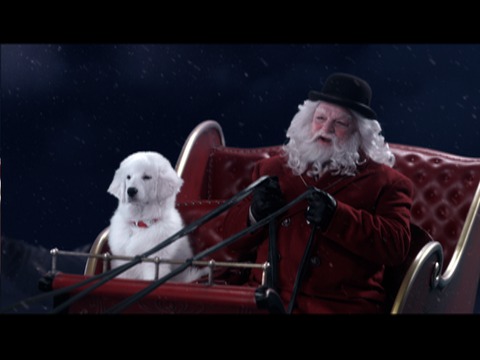 When Santa and his new best friend, Paws, discover that the boys and girls of the world have lost the spirit of the season, they take a trip to New York City. But after Santa loses his memory, it's up to Paws, a faithful orphan named Quinn (AMERICA'S GOT TALENT's Kaitlyn Maher), her new friend Will (THE GAME PLAN's Madison Pettis) and a wonderful group of magical talking dogs to save St. Nick and show the world what Christmas spirit is really all about.

With the Blu-ray & DVD release of

Disney's

THE SEARCH FOR SANTA PAWS

on November 23rd, Disney is offering up a few early holiday gifts:

Here's an all-new Sneak Peek of the film!
My 10 year-old daughter absolutely loves the "Buddies" series of puppy movies and is of course giddy about this new dvd! Talking dogs, reindeer AND  Santa Claus, what could be better!? Start the holidays off right with The Search for Santa Paws from Walt Disney Pictures.