If someone you love has been cursed blessed with a summer birthday, you know how difficult it can be to ensure they have just as much fun as those with birthdays during the school year when folks are not away on vacation somewhere. Well, the Hilton Orlando has solved that problem by letting the birthday boy or girl have a pool party they'll remember all summer long. Located right in the middle of all the theme parks and attractions, The Hilton Orlando's summer birthday pool package is available to non-hotel guests and local residents – perfect!
The package is available Monday – Thursday for a maximum of 25 people (including adults). Party guests will receive:
Two poolside cabanas for four hours (between 11 am and 3 pm or 4 pm and 8 pm),
One custom-decorated cake
Two large two-topping pizzas and four pitchers of soda
Full access to the main pool, the adult "quiet" pool, whirlpools, water slide and lazy river
A one-hour activity of choice (volleyball, basketball, or water balloon toss) hosted by Hilton Orlando recreation staff
50% discount on self-parking
The cost of the package is $25 per person with a 15 person minimum, and will provide hours of fun for both adults and children alike, so be sure to splash on over to Hilton Orlando for your birthday celebration. It's sure to be a swimmingly good time!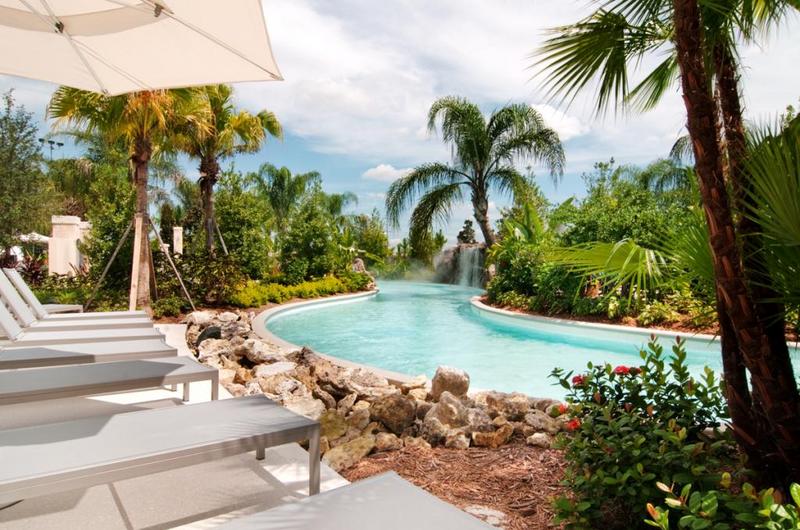 Sounds great, doesn't it? My birthday isn't even until December and I want to go hang out in the lazy river all day!! We may just have to do this for my daughter's birthday in August. Check out the other amazing packages the Hilton Orlando offers – they look fantastic! Head over to TheHiltonOrlando.com or call 407-313-4300 to book your getaway now!