I was excited to hear about this new restaurant opening, and even more excited because I will get to dine there this Saturday as part of the Chevy Florida "Cruze the City Beautiful" blogger event I'll be participating in. I'll be writing up a full review of my experience, but until then, let's learn a little more about this Brazilian steakhouse:
Fogo de Chão (pronounced fo-go dèe shoun), an authentic Southern Brazilian steakhouse that's been named one of Zagat's top U.S. restaurants, opened last week on International Drive. The restaurant's dining experience is based on the centuries-old gaucho tradition known as churrasco, the art of roasting meats over an open charcoal fire.  A prix fixe menu features freshly grilled meats carved tableside, as well as an extensive salad bar and authentic Brazilian sides.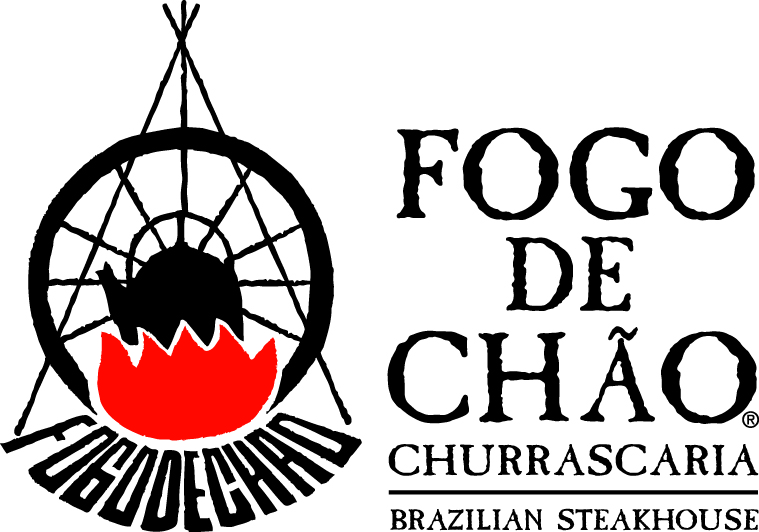 Fogo de Chão specializes in espeto corrido, or "continuous service," in which a team of Brazilian-trained gaucho chefs prepare and serve 15 different cuts of beef, lamb, chicken and pork.  Guests dictate both the pace and the portions of their dining experience by using a small, double-sided disc that signals to the gaucho chefs that they are ready for additional service.
Although meats are the primary focus, the restaurant also features a gourmet salad and sides bar with more than 30 selections, including smoked salmon, sun-dried tomatoes, hearts of palm, tabbouleh salad, jumbo asparagus, cured meats, artisan breads and imported cheeses.
The restaurant offers a 200-label wine list, for which it has received Wine Spectator's Award of Excellence for the past eight years.  Guests may also sample the Caipirinha, made from Brazilian liquor cachaça, as well as Guarana Brazilian soda and zesty Brazilian lemonade.  Desserts include the restaurant's signature Papaya Cream, made with fresh papaya, vanilla ice cream and Crème de Cassis liqueur, as well as South American Flan, Crème Brule, Turtle Cheesecake, Molten Chocolate Cake and Key Lime Pie.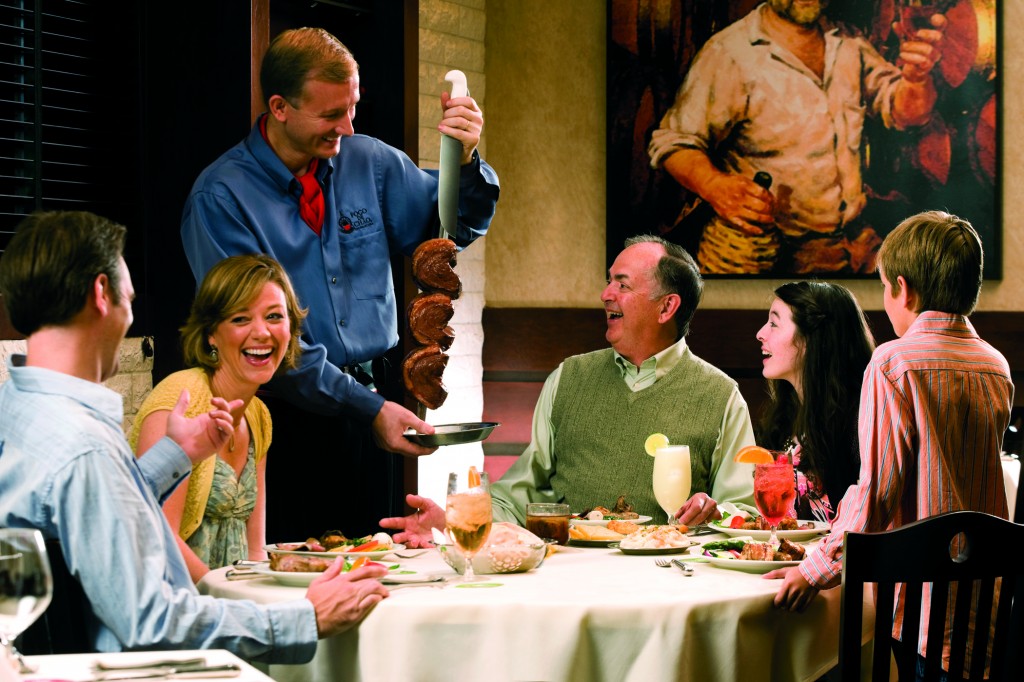 While the menu and service are traditional, the architectural elements are strikingly contemporary, with a rich color palette of terracotta, oxblood red, tan and cream.   Red clay tile roof accents and crisp, black awnings frame the restaurant's centerpiece: a multi-storied, cobalt-blue tile tower entrance with a glass-enclosed open flame rotisserie at its foundation.
Fogo do Chão Orlando is located at 8282 International Drive, a quarter mile south of Sand Lake Road and about a mile north of the Orange County Convention Center.
Operation hours and prices are as follows:
Lunch
$26.50 (Salad Bar Only – $19.50)
Monday – Thursday:  12:00 p.m. to 2:30 p.m.
Friday: 12:00 p.m. to 3:00 p.m.
$35.50 (Salad Bar Only – $19.50)
Sunday: 12:00 p.m. to 3:00 p.m.
Dinner
$42.50 (Salad Bar Only – $19.50)
Monday – Thursday: 5:00 p.m. to 10:00 p.m.
Friday and Saturday: 5:00 p.m. to 11:00 p.m.
Sunday: 5:30 p.m. to 9:30 p.m.
Children five years of age and under enjoy complimentary dining. Children six to 10 years of age dine at half the prices listed above.  Beverages, desserts, taxes and gratuity are additional.
Known as the premiere Brazilian steakhouse, Fogo de Chão was founded in 1979 in Porto Alegre, Brazil and expanded into the United States in 1997.  Orlando is the 18th U.S. location; there are seven restaurants in Brazil.  For more information, visit www.fogo.com.