I recently saw this trailer in the theatre, before watching The Hobbit, and it definitely looks like an exciting film. It will be interesting to see the final product, opening July 3, 2013. Check out the new Lone Ranger trailer below:
From producer Jerry Bruckheimer and director Gore Verbinski, the filmmaking team behind the blockbuster "Pirates of the Caribbean" franchise, comes Disney/Jerry Bruckheimer Films' "The Lone Ranger," a thrilling adventure infused with action and humor, in which the famed masked hero is brought to life through new eyes.  Native American spirit warrior Tonto (Johnny Depp) recounts the untold tales that transformed John Reid (Armie Hammer), a man of the law, into a legend of justice—taking the audience on a runaway train of epic surprises and humorous friction as the two unlikely heroes must learn to work together and fight against greed and corruption.
"The Lone Ranger" also stars Tom Wilkinson, William Fichtner, Barry Pepper, James Badge Dale, Ruth Wilson and Helena Bonham Carter.
A Disney/Jerry Bruckheimer Films presentation, "The Lone Ranger" is directed by Gore Verbinski and produced by Jerry Bruckheimer and Gore Verbinski, with screen story by Ted Elliott & Terry Rossio and Justin Haythe and screenplay by Justin Haythe and Ted Elliott and Terry Rossio. "The Lone Ranger" releases in U.S. theaters on July 3, 2013.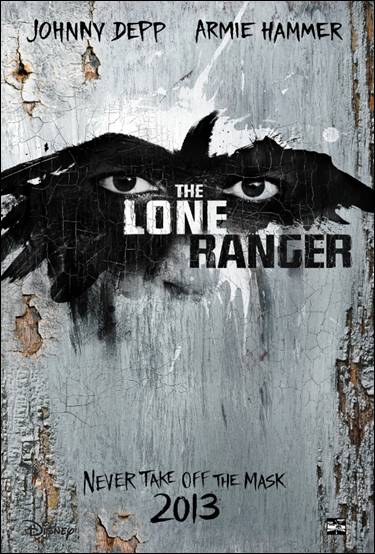 "Like" The Lone Ranger on Facebook: Facebook.com/theloneranger
"Follow" The Lone Ranger on Twitter: @loneranger
Visit the website: www.disney.com/theloneranger