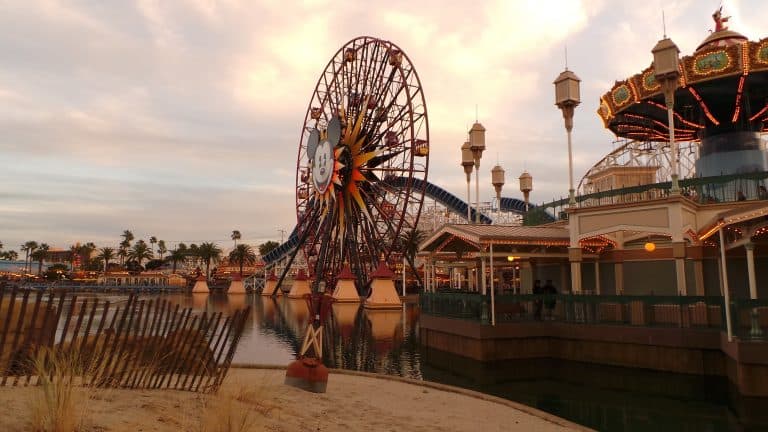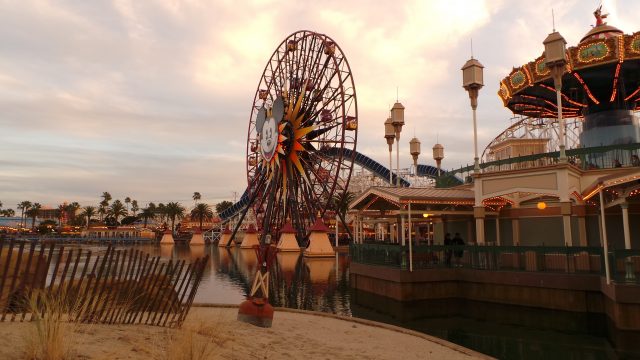 This week on Up the Waterfall we took a break from the deep dives into Disney history and have a palate cleanser of sorts with a Best Scenic Spots in Disney Parks episode. This came about from my handful of recent visits to the newest Disney hotels – Disney's Riviera Resort and Gran Destino Tower, both of which have rooftop restaurants or lounges with amazing views. It made me really appreciate some of the great scenery that exists around Disney parks. Of course, I mean outside of the normal ones we expect like Cinderella Castle and the main "weenies" of the parks.
In this episode we share our favorite scenic spots in Walt Disney World, Disneyland and the Disney resort hotels as well. Do any of our picks align with yours? What did we leave out? Let us know in the comments below, we'd love to hear your best scenic spots in Disney parks picks too!
We hope you enjoy this week's episode of Up the Waterfall!
How to Listen to Up the Waterfall
You can listen anywhere you download and listen to podcasts, including: 
(If there's a podcast service where you can't find our show, let us know and we'll get it added there!)
How to Watch Up the Waterfall
Head to our Up the Waterfall YouTube Playlist – where you can see our opening sequence and some unique images of the places we mention. Here's the latest episode:
Feel free to comment below with your favorites spots, any questions or info you'd like to add, or if it's easier, head to the
Zannaland Facebook page
 and join the discussion there with fellow 
Disney
 fans!
Zannaland and Up the Waterfall Community – Let's Connect!
FOLLOW THE ZANNALAND FAMILY ON SOCIAL MEDIA, WATCH OUR VIDEOS, VLOGS AND PODCAST TOO: 
We thank you for your support and for sharing the love!