Last week a new edition of the wildly popular Nightmare Before Christmas designs of the Harvey's Bags for Disney Couture launched at Vault 28 in the Downtown Disney District at the Disneyland Resort. Harvey's bags, made from seatbelts and carry a lifetime guarantee. In addition to the Nightmare Before Christmas collection, you can find Minnie Mouse-inspired Harvey's bags at Disney Parks or at the Disney Store online.

Tim Burton's Nightmare Before Christmas is one of my favorites, and I love what Harvey's has done with the designs from the film that we all know and love. I've had many readers ask about this new collection, so I thought I'd share what the new bags look like.
A couple of the bags are website exclusives and many have sold out already, so pick up your favorite today at Vault 28 or at Harvey's site! Here's a sneak peak at what you'll see on the site – click to enlarge: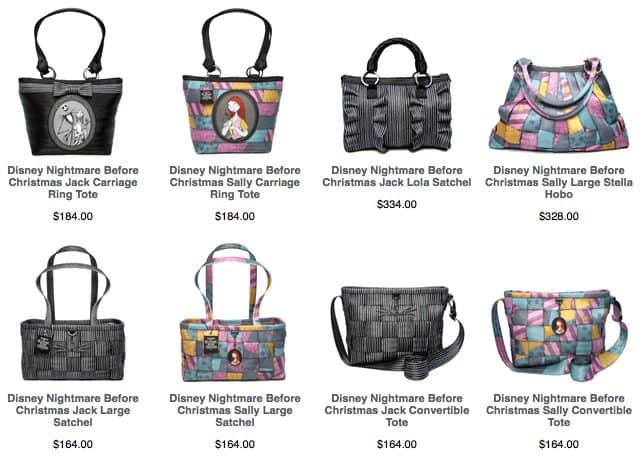 *Disney Store link is an affiliate link. If you purchase through it, I will get a few cents to keep zannaland running. Thanks!