SeaWorld's Halloween Spooktacular has become one of my family's favorite events each year. Included in the regular ticket price, the Spooktacular takes place each weekend in October from noon until park close. Adults and children alike each get a trick-or-treat bag to collect candy and treats along the way. There are countless photo opportunities and characters roaming around, each with some fun interaction to offer. Sesame Street's The Count also has a fun show called Countdown to Halloween.
In addition, Penelope's Party Zone over at Bayside Stadium offers a chance for kids to listen to stories, dance, make crafts, all for free. Kids can also partake in optional activities for a fee, including decorating apples and rice crispie treats, face painting and sand sculptures. Before and after the Party Zone are midway-type games similar to those in Shamu's Happy Harbor, only with Halloween-themed prizes. For $3, each person is a winner of a small prize, and could win a larger prize too. Snacks, drinks and Halloween merchandise are also available along the Spooktacular Underwater FantaSea Path.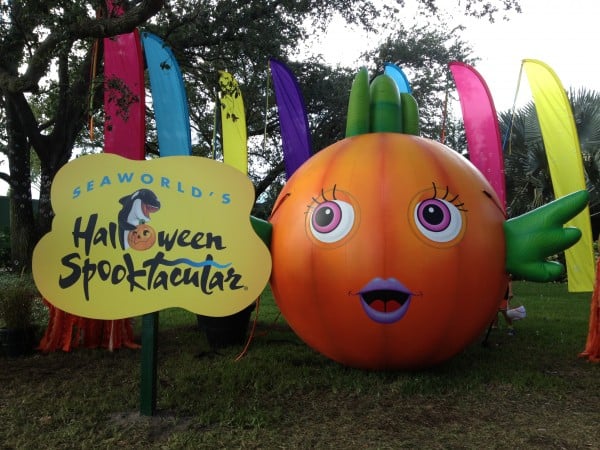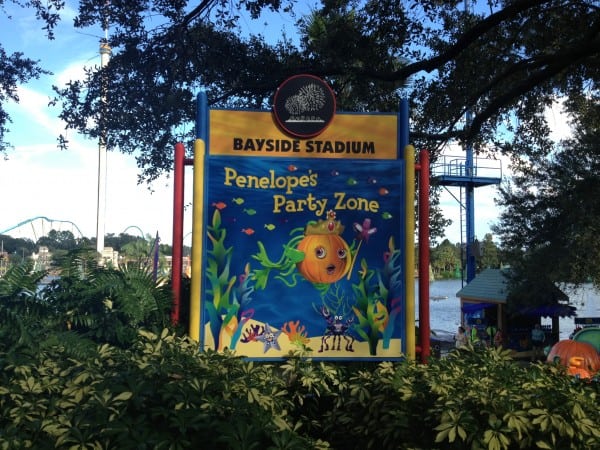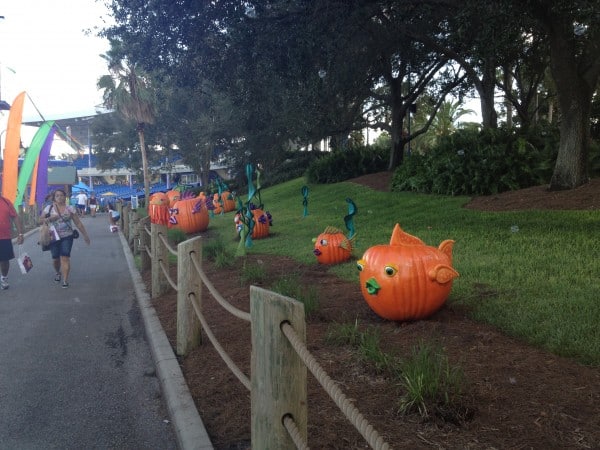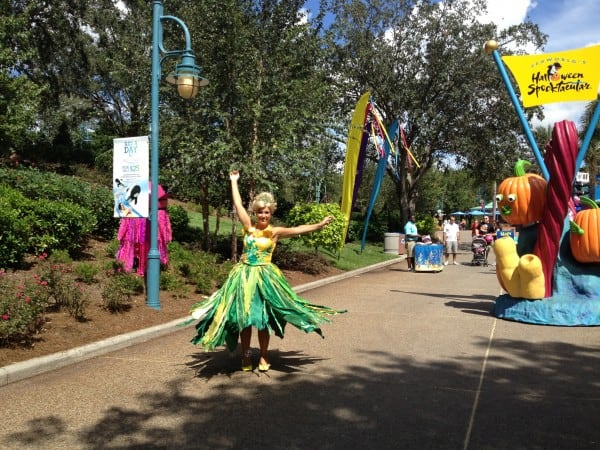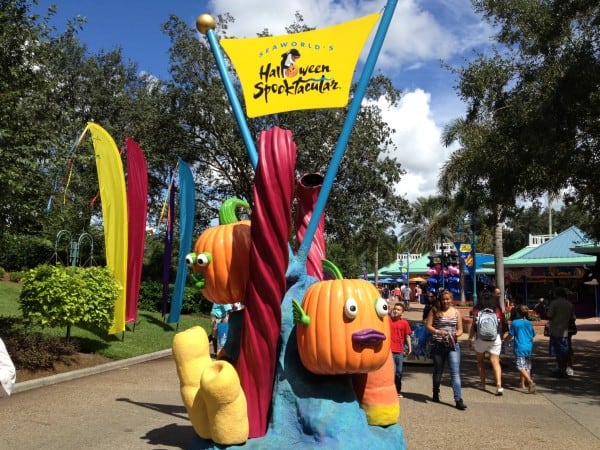 We had such a wonderful time, there's simply no reason not to head to SeaWorld during the Spooktacular weekends. More than Spooktacular, my family just loves spending time at SeaWorld. There is so much to do and it's such a relaxing, laid-back way to enjoy the day, see amazing sea creatures at every turn, and take in some awe-inspiring shows. While we were there, my youngest son asked why we weren't "eating with Orcas" (aka Dine With Shamu) so clearly he knows how to get the most out of SeaWorld! I can't wait for our next visit.
You can find more information at SeaWorldOrlando.com