I caught this little bit of news from the Orange County Register's site and thought some of my readers might be interested. I know the Harvey's seatbelt bags we've seen around the parks (see below for past designs) are a big hit with some guests and definitely give the Disney Dooney & Bourke designs a run for their money. Now Disneyland is set to receive an all-new set of Harvey's bags with Tim Burton's Nightmare Before Christmas prints for Halloween as well as two other collections with a Halloween theme. The collections will debut this Saturday, September 10, 2011. I may have to bribe some of my California friends to pick me up all of them one!
Here's the story from the OC Register (emphasis mine):
Disney Vault 28, a women's clothing and accessory store for women in Downtown Disney, is debuting a new line of specially-designed handbags inspired by "Tim Burton's The Nightmare Before Christmas" on Saturday.
Disney spokeswoman Michelle Harker said the latest offering of Harveys Seatbeltbags will feature scenes from the Tim Burton movie. Additionally, two other collections  featuring Halloween-themes of skulls and bats will be available.
Harveys are made from seat belt material, woven together to create bags, wallets and other accessories.
The popular handbag company, based in Santa Ana, debuted a Disney-inspired line of bags and wallets in 2008. Harveys spokeswoman Ashley Cope said the "Nightmare Before Christmas" line is the fifth Disney-inspired collection.
The bags will range in  price from $128 to $238 and carry a lifetime guarantee.
Cope said Dana and Melanie Harvey, who started the handbag company, will attend the launch at Disney Vault 28 from 5 to 8 p.m. on Saturday.
Here are some photos from Harvey's of the prints used in the Nightmare Before Christmas designs —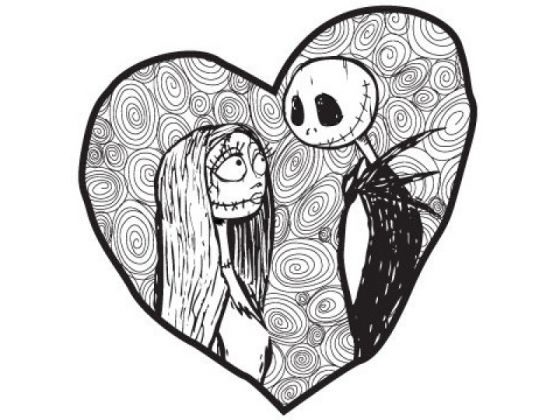 EDIT: Here are photos from the bags, now available at Harvey's site: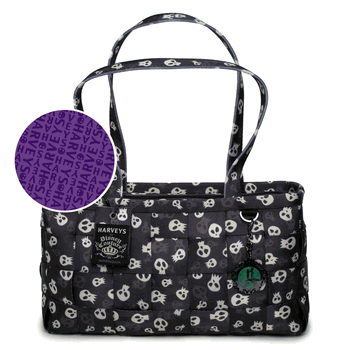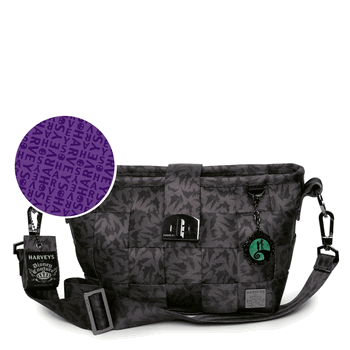 No word right now as to whether these new designs will reach Walt Disney World stores any time soon, but I'll keep you posted. Currently, most stores carrying the Disney Dooney & Bourke bags also carry these Harvey's designs (which I've been meaning to post about since April – my photo files are a scary place!) —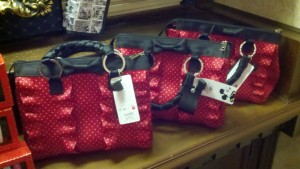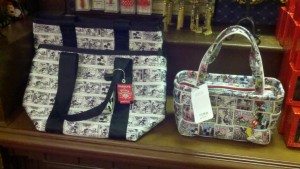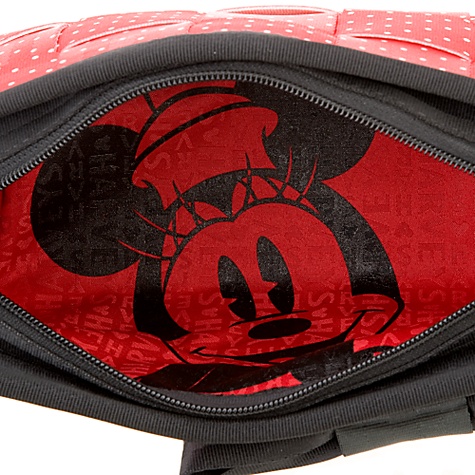 As much as I love Jack Skellington, there IS something about Minnie's bow design that really appeals to me. I think it's the polka dots, they always get me!