Podcast: Play in new window | Download
Subscribe: RSS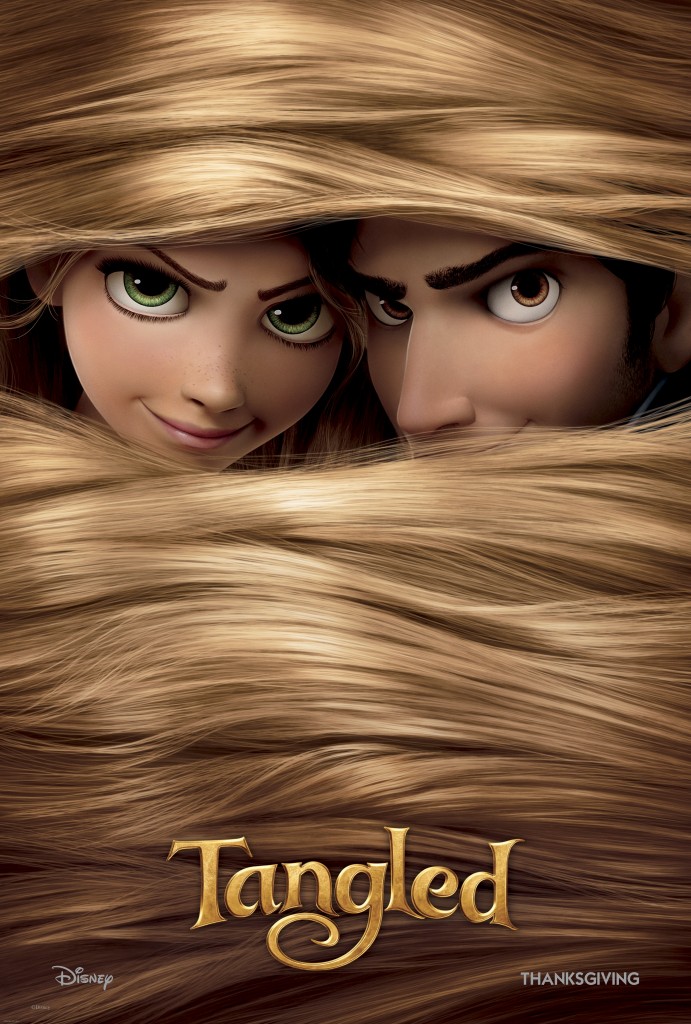 Walt Disney Pictures presents "Tangled," one of the most hilarious, hair-raising tales ever told.  When the kingdom's most wanted—and most charming—bandit Flynn Rider (voice of Zachary Levi) hides out in a mysterious tower, he's taken hostage by Rapunzel (voice of Mandy Moore), a beautiful and feisty tower-bound teen with 70 feet of magical, golden hair.  Flynn's curious captor, who's looking for her ticket out of the tower where she's been locked away for years, strikes a deal with the handsome thief and the unlikely duo sets off on an action-packed escapade, complete with a super-cop horse, an over-protective chameleon and a gruff gang of pub thugs. In theaters this holiday season in Disney Digital 3D™, "Tangled" is a story of adventure, heart, humor and hair—lots of hair.
Rapunzel may have lived her entire life locked inside a hidden tower, but Rapunzel is no damsel in distress. The girl with the 70 feet of golden hair is an energetic, inquisitive teenager who fills her days with art, books, and imagination.  Rapunzel is full of curiosity about the outside world, and she can't help but feel that her true destiny lies outside of the lonely tower walls.  Rapunzel has always obeyed Mother Gothel by staying hidden away and keeping her magical hair a secret… but with her 18th birthday just a day away, she is fed up with her sheltered life and ready for adventure.  When a charming thief seeks refuge in her tower, Rapunzel defies Gothel and seizes the opportunity to answer the call of the kingdom.  With the unwilling Flynn Rider along for the journey, Rapunzel leaves the tower for the first time, and begins a hilarious, hair-raising journey that will untangle many secrets along the way.
Several images from the film have been released, including the newest – Mother Gothel.  She may be controlling, manipulative and over-protective, but Mother Gothel is the only mother Rapunzel has ever known.  By stealing Rapunzel as an infant and raising her in the tower, Gothel ensured that she alone would have access to Rapunzel's magical hair, which she uses as her personal fountain of youth. Gothel loves Rapunzel more as a possession than as a daughter, and uses every weapon in her arsenal – including a constant flow of subtle jabs, backhanded compliments and over-the-top guilt trips – to keep Rapunzel hidden away. When Rapunzel finally defies her wishes and ventures out into the world, the delightfully deranged Gothel will to stop at nothing to get her little girl back into the tower.
[Read more…] about Walt Disney Pictures' Tangled Trailer, Fun Facts & NEW Images