This week we delve into one of my favorite topics: the unique and fascinating story of the Little Orange Bird and his residence at Walt Disney World. Much like Figment showing up in all the EPCOT festival merchandise, Orange Bird is now found all over the parks and resorts, when just 8 years ago, he couldn't be found anywhere.
Back in the late 1960's, Walt Disney World was still in its planning stages. Disney was working to obtain sponsorships from various corporations who wanted to be involved in the new park. With those sponsors came the opportunity to be affiliated with a particular attraction, show, or restaurant. The Florida Citrus Commission closed a deal with Disney on October 22, 1969, underwriting a "tropical bird show" for $3 million.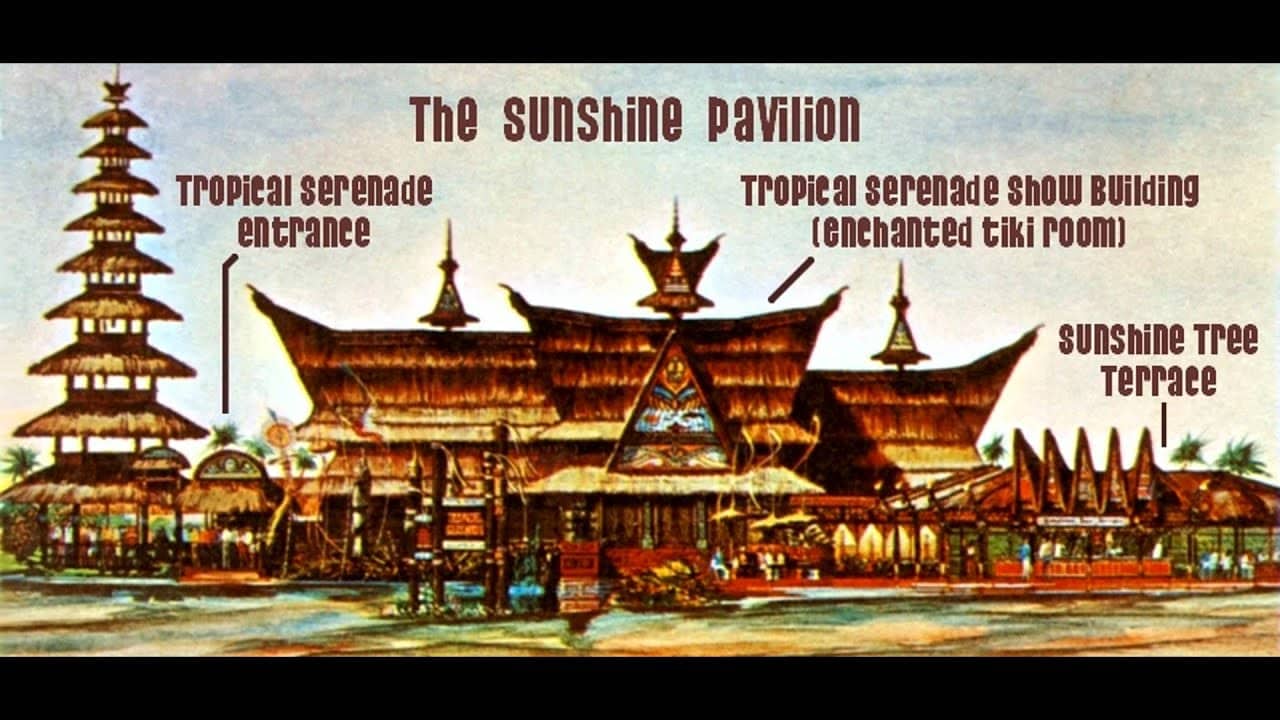 That "tropical bird show" of course became the Sunshine Pavilion, which included the Tropical Serenade (or Tiki Room) 
and with it the Sunshine Tree Terrace, serving the soon-to-be-famous Orange Swirl, among other citrus delicacies.
Disney company marketing maven Vince Jefferds came up with the Orange Bird idea and developed the backstory, which would be released in book form, with an accompanying record with six songs penned by the renowned Sherman brothers. Bob Moore, the designer who handled many special projects for the Disney Company including the Walt Disney postage stamp and the eagle mascot for the 1984 Olympic games, came up with the character design for the Little Orange Bird.
On this week's episode of Up the Waterfall, we discuss all things Orange Bird, from his inception to appearances in the park, and reappearance 8 years ago. We hope you'll join us for this citrus-filled discussion and memory sharing of the adorable little bird with an orange for a head. You can also read my article on the Return of Orange Bird from when he first reappeared at the Sunshine Tree Terrace back in 2012.
Do you have memories of the Little Orange Bird? Are you a Citrus Swirl fan? Or is it Dole Whip all the way? Let us know! Join in the discussion at Facebook.com/UpTheWaterfall or any of the places listed below. Thank you as always for listening or watching! If you enjoyed – please share with a friend you think may enjoy too!
---
As always, we thank you for watching and listening! If you enjoyed, please share with a friend so more folks can learn about our growing podcast! Thank you!
Listen to Up the Waterfall:
You can listen anywhere you download and listen to podcasts, including: 
(If there's a podcast service where you can't find our show, let us know and we'll get it added there!)
Watch Up the Waterfall:
Head to our Up the Waterfall YouTube Playlist – where you can see our opening sequence and see some unique images during some episodes.
Feel free to comment below with your opinions on ANY of these hot button topics, any questions or info you'd like to add, or if it's easier, head to the Zannaland Facebook page and join the discussion there with fellow Disney Parks fans!
Zannaland and Up the Waterfall Community – Let's Connect!
FOLLOW THE ZANNALAND FAMILY ON SOCIAL MEDIA, WATCH OUR VIDEOS, VLOGS AND PODCAST TOO: 
We thank you for your support and for sharing the love!