On a recent visit to the Magic Kingdom, I was super excited by all the wonderful Walt Disney World 40th Anniversary merchandise, and wanted to share some with you. Check out all the new items below (click to enlarge photos):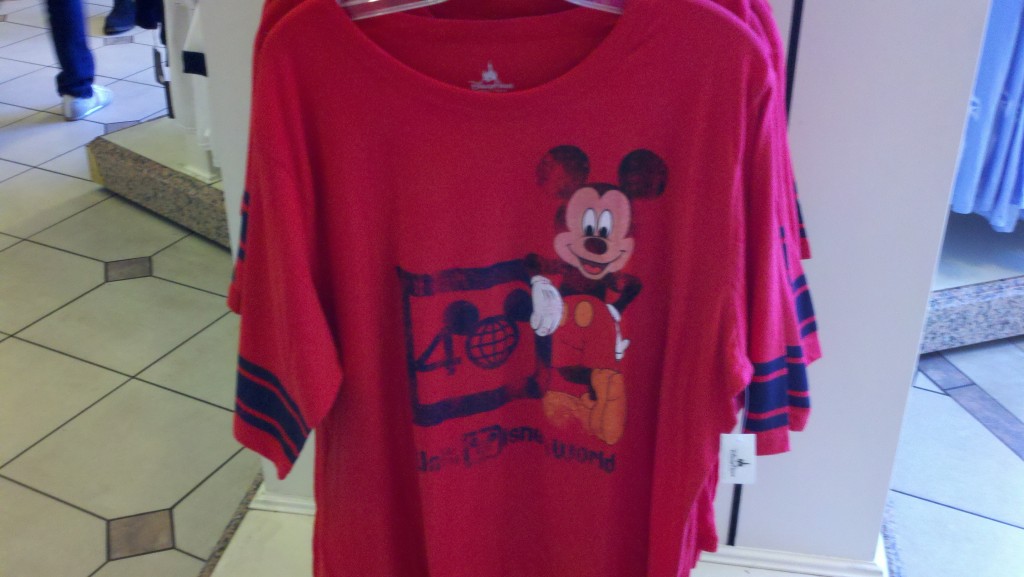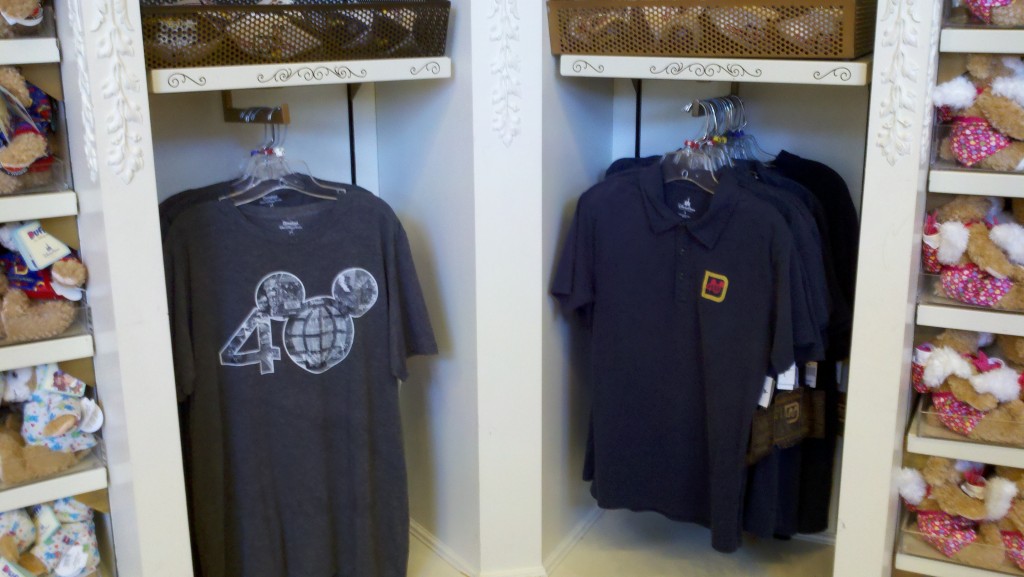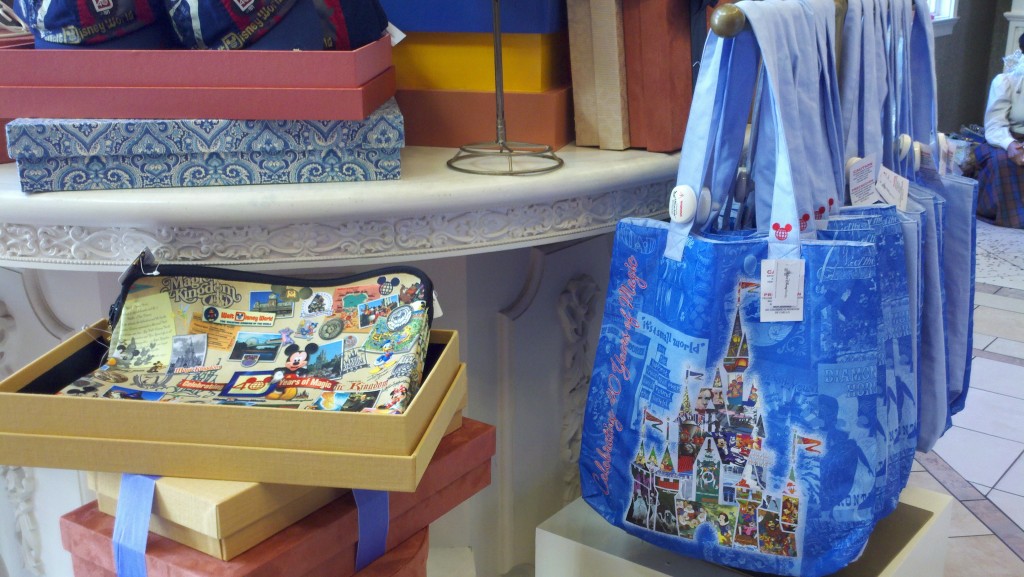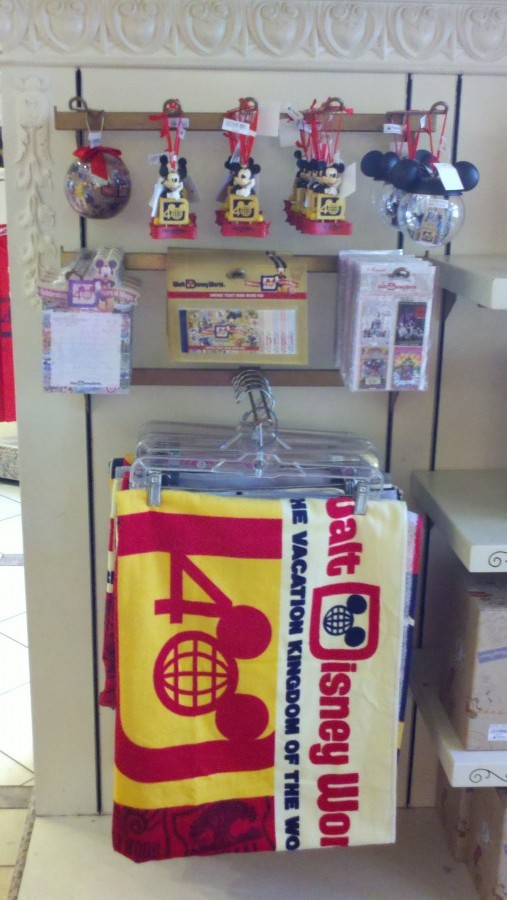 Not to be left out, there's also a 40th Anniversary Duffy bear:
Speaking of Duffy, thanks to friend and cast member JL Davis (check out her etsy store!) I've got a couple of new Duffy pics to share – Happy Birthday costumed Duffy bear and "My First Disney Visit" hanging costume –
I hope you enjoyed this preview – do you have any must-haves? Stay tuned for some more merchandised posts this week!