My husband and I are the kind of parents that, even when we want to tear our hair out dealing with the antics of our three children, ranging in age from 13 to 3, the minute we go out for a adults-only dinner or movie night, we miss them. We always joke about that and how pathetic we are, but the best part about hanging out at Walt Disney World is there is so much to entertain both grown-ups and kids alike. However, IF you need a little break, would like to enjoy an evening at Victoria & Alberts sans les enfants, or hang out at Jellyrolls or Atlantic Dance Hall, the Children's Activity Centers are a fairy godmother for parents!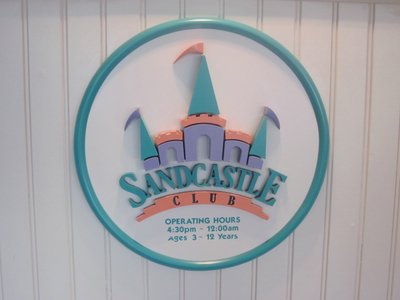 I have always walked by the Sandcastle Club in Disney's Beach Club (wanting to hang out there myself!), but had never used them for our two older kids. When we started bringing our youngest to the parks and hanging out with friends locally, we wished he had reached the magical 3 year-old age to partake in the kids clubs. He's been 3 (and potty-trained, the other criteria) for a while, but it just hit me that we can now try out these "magical babysitters" of sorts. With the upcoming Disney blogging conference "Disney's Social Media Moms Celebration" about to kick off its third year,  I thought I'd go over a run-down of what the Activity Centers offer and how to go about booking one for your little one.
Here's the official info from DisneyWorld.com:
Located throughout Walt Disney World Resort, Children's Activity Centers are delightful playspaces where children ages 3 to 12 are invited to enjoy video games, have dinner and snacks, watch Disney movies and interact with other kids their age—usually while parents are off experiencing more grownup fare.
There are 6 Children's Activity Centers at Walt Disney World Resort hotels:
The cost per child is $11.50 per hour, with a 2-hour minimum charge. Reservations are recommended for all locations, except Camp Dolphin, where reservations are required and additional costs may apply. For advanced reservations, please call (407) WDW-DINE. Same day walk-ins are also welcome based on availability.
…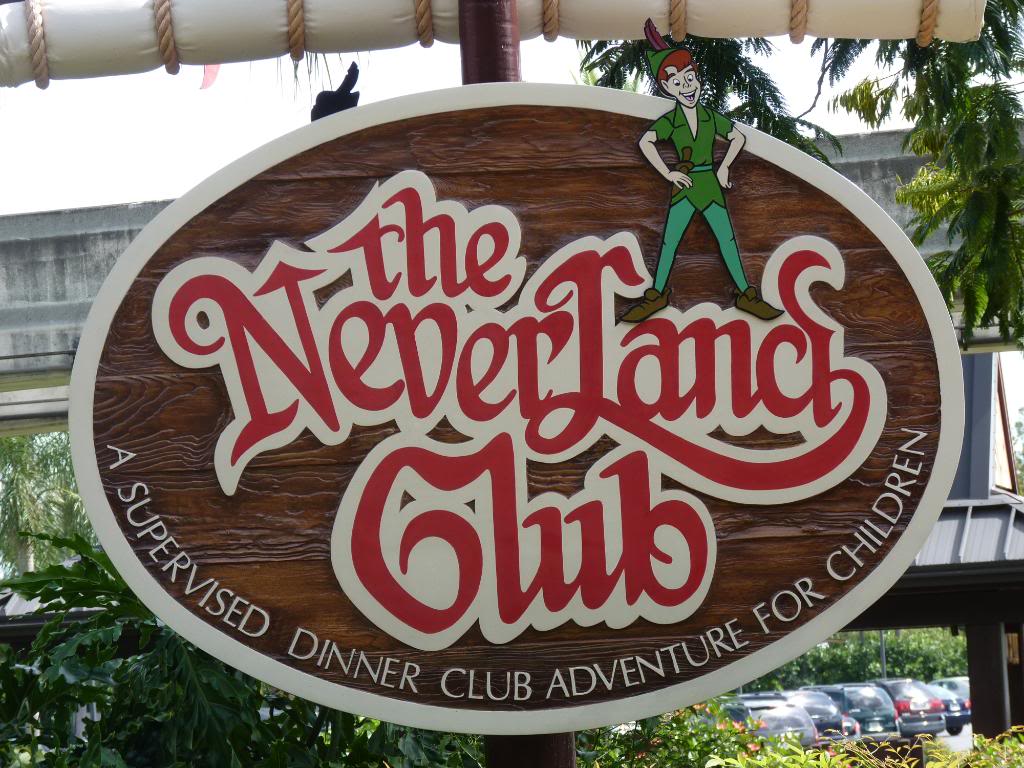 You do not have to be a WDW Resort guest to book your child in an activity center, you still pay the same $11.50/hour either way. Cancellations must be made 24 hours in advance, otherwise a $20 fee per child is charged. Reservations are held for 30 minutes before being released to other guests, in case you are running late. Parents are provided pagers for communication with the caregivers and may of course call in to check on their children at any time.
The clubs all provide dinner; including some variation of Chicken Tenders, Hot Dogs, Macaroni and Cheese, Peanut Butter and Jelly Sandwich, French Fries, and Fruit. The Never Land Club offers a buffet, while other clubs allow the kids to "order" their dinner, letting them feel very grown-up. These meals do vary by location so ask at time of reservation or let them know if you have special dining needs.
As far as which clubs are the best, from what I've heard, the Never Land Club is the king of activity centers, with it's magical entrance "through the nursery window" and Never Land themed decor. The other centers are themed to their resort but offer a more generic room with craft and gaming areas vs. the ultra-themed Never Land Club. I have heard that the Grand Floridian's Mousketeer Club actually offers the smallest and least decorated theme, so that's something to keep in mind.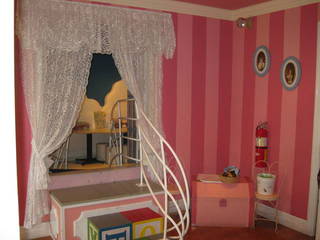 I can't wait to let my little guy test this out and report back with a full review!
If your child is not yet 3, or you'd rather have some one-on-one care in your resort room, Disney recommends Kids Nite Out, and in-room babysitting service. Their rates are as follows:
In-Room Childcare Rates
1 child$16.00 per hour
2 children$18.50 per hour
3 children$21.00 per hour
4 children$23.50 per hour
For 5 or more children, or to make reservations, call 1-800-696-8105
These care-givers are certified in CPR and have been screened and trained. More information may be found at the Kids Nite Out site.
I hope this helps with your vacation planning and childcare needs while at the World. If you've experienced any of these services first-hand, share in the comments below!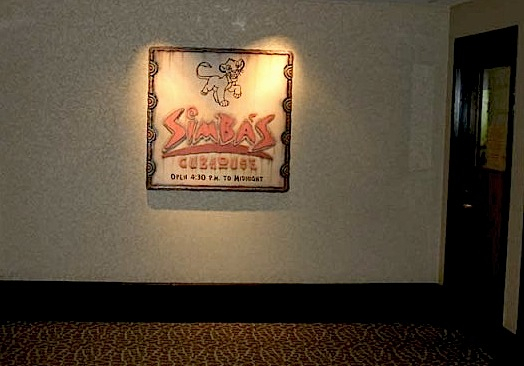 *Prices correct at time of posting, please call to confirm when planning.