At the last D23 Expo, we were treated to the announcements of quite a few DisneyPixar projects, including Inside Out, which I'll be screening tonight with full review to come, Finding Dory (not so much as excited about that one but we'll see), and The Good Dinosaur.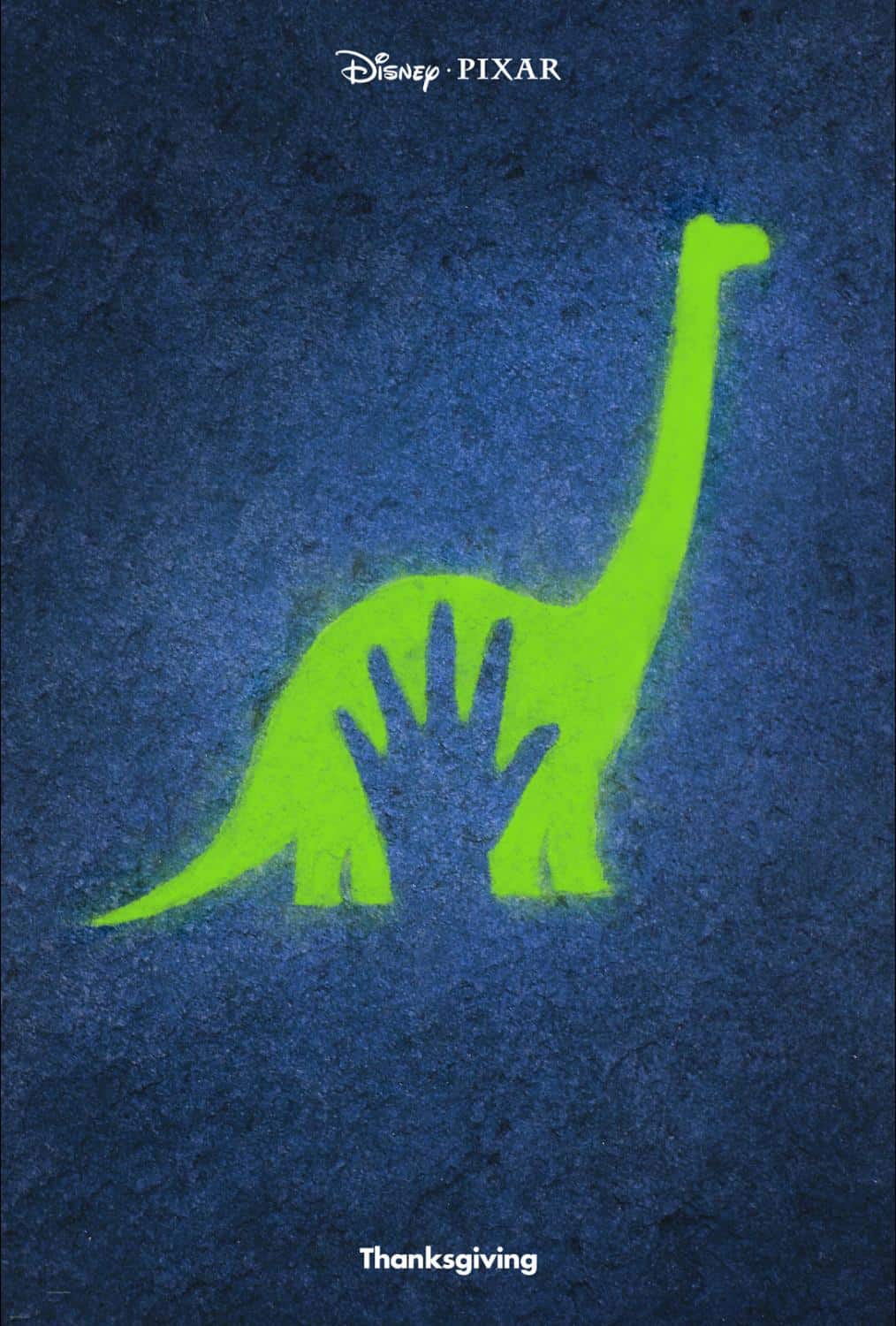 The official synopsis of the Good Dinosaur from DisneyPixar is this:
"The Good Dinosaur" asks the question: What if the asteroid that forever changed life on Earth missed the planet completely and giant dinosaurs never became extinct? Pixar Animation Studios takes you on an epic journey into the world of dinosaurs where an Apatosaurus named Arlo makes an unlikely human friend. While traveling through a harsh and mysterious landscape, Arlo learns the power of confronting his fears and discovers what he is truly capable of.
A little more info, from the sneak peek we saw at the Expo…the line about "what if the asteroid missed?" is a brief but important opening to the story. Basically, the "what if" answer is that dinosaurs rule the world and humans do not. This particular dinosaur we're following, Arlo, is part of a farming family, and he's not happy. He wanders and finds a human, who he is initially afraid of and annoyed by. And that's where our story truly begins. There has been some shake-up with this movie, originally directed by Bob Peterson, who left and was replaced by Peter Sohn, and the film was completely turned around and re-imagined according to Pixar. John Lithgow, who plays Arlo's father said that he went back in and re-recorded all of his dialogue for the film! So perhaps the clip we were shown in 2013 is not the direction they went. Time will tell! In the meantime, enjoy the first official teaser trailer.
THE GOOD DINOSAUR opens in theatres everywhere on November 25th!