Today brings another great guest post, this time from Scott Gustin, a Senior Web Producer at MyFox8.com in North Carolina, and major Disney fan. You can find Scott on twitter @scgustinwdw and writing for his tech-savvy site, TheSocialMouse.com, where he discusses Disney's social media forays and use of technology. I love his blog and tweets and am so happy to share his post here today. Below he shares his tips – from personal experience – about visiting Walt Disney World with guests who've never experienced the wonder before.
…
10 Tips for Taking Newbies to Disney World
At some point in your Disney-filled life, you will accept an incredibly scary challenge: taking someone to Disney World for the first time.
Now, let me begin by stating I will primarily focusing on adult touring. While taking a child to Disney World for thefirst time is likely one of the greatest things you will ever do, taking another adult that doesn't quite appreciate Disney the same way you do can be a real challenge.
A few years ago, my wife and I took two of our best friends to Walt Disney World. We have been dozens of times and go several times each year. After hearing us rave about Disney, they decided they wanted to tag along for a trip to the Happiest Place on Earth. Our friends, also married, flew down to Orlando and met us for the second half of our vacation. They were both making their first-ever visit to Walt Disney World. During this trip, I learned some valuable lessons for making the trip enjoyable for you and the first-timers.
1. Lower your expectations of your friends.
The bottom-line: your friends will never love Disney as much as you do, no matter how much you want them to. Despite gathering dozens of fastpasses, buy them free Dole Whips and locating the perfect spot for fireworks, it's likely not going to happen. Instead of expecting your friends to reach your high level of Disney fandom, just do your best to show the first-timers the "best of the best."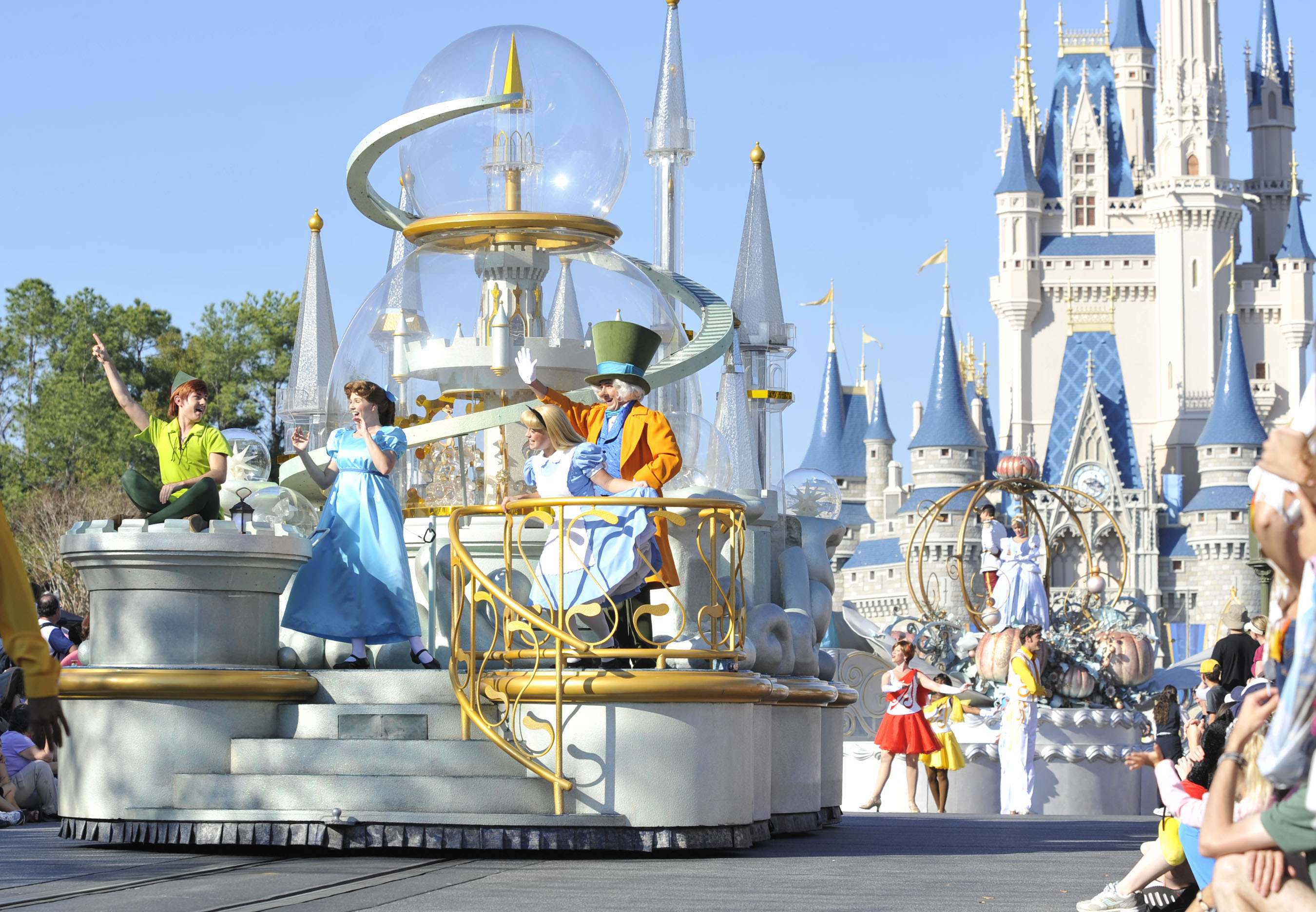 2. Take it slow!
One mistake I have made is feeling obligated to show the first-timers EVERYTHING. While it is well known being at the gates at 8 a.m. is the best way to get the most out of your day, your friends don't know this. You can recommend getting up early by mentioning shorter wait times, but ultimately, I would leave it up to the first-timers to decide if you will be at the park for rope drop.
3. Do the parades!
We have seen most of the parades several times. However, with first-timers, you must hit the parades. While I'm not a huge fan, I know that parades are a big part of the Disney experience and what people expect when they visit the parks.
4. Make a list of the "best of the best"
I always write down the must-do attractions for each park. Then, before the trip, I go over the list with the first-timers and find out what they are most interested in. If your friends don't ride roller coasters, there's no need to have them speed walk to Everest at 9 a.m. An itinerary is also a good idea when planning the trip. While your friends will likely make fun of you, I find it necessary when taking first-timers.
5. Know the first-timers   
Before the trip, talk to them about their expectations. You should have a clear understanding of what they expect, their knowledge of Disney, dietary expectations, cost limitations, etc. Talking before the trip will help you avoid unnecessary stress while at Disney World.
6. Be knowledgeable
I find that first-timers really appreciate those little "secrets" about the parks. Share your knowledge!
7. Be cliché
Buy the Mickey hats, get your first-timers the "first visit" pins, ride 'It's a Small World.' Do all the cliché things to help fulfill the first-timers' expectations of the Disney experience.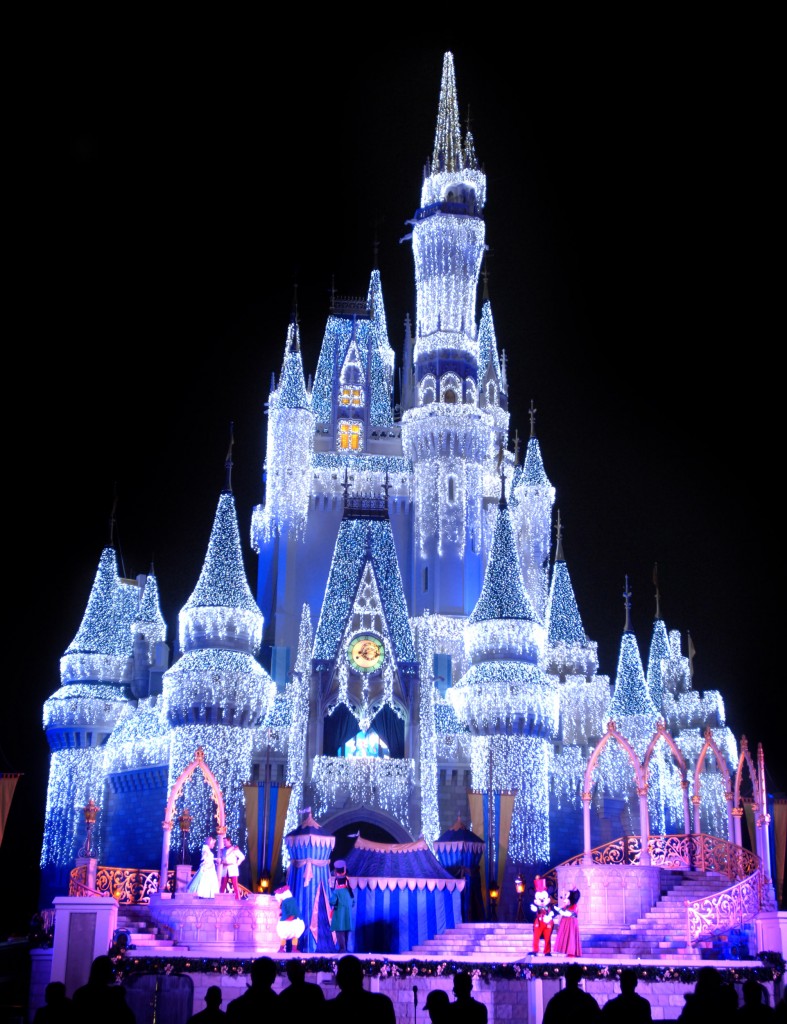 8. Pick the perfect time of year
If possible, be sure to pick a time of year that is best for the first-timers. If possible, pick a time of year that has low crowds and cooler temperatures. If the first-timers are less about rides and more about the experience, consider going after Thanksgiving so they can see the Christmas decorations at Disney World.
9. Bring snacks into the parks  
While this seems like an obvious tip for everyone, I find that first-timers always have a hard time with the cost of food inside the parks. By packing snacks, it can help offset that frustration when the first-timers realize food inside the parks can be expensive.
10. Don't stress out!
Planning a trip for other people is always stressful. However, if you clearly understand the first-timers' expectations, you can better plan a trip that is fun for all. If you get stressed out, so will everyone else. As always, never forget – you're at Disney World!
…
What are your top tips for traveling with newbies? Share them below! Big thanks to Scott for sharing his thoughts with us today. Be sure to follow Scott on twitter ( @scgustinwdw & @thesocialmouse ) and check out TheSocialMouse.com.