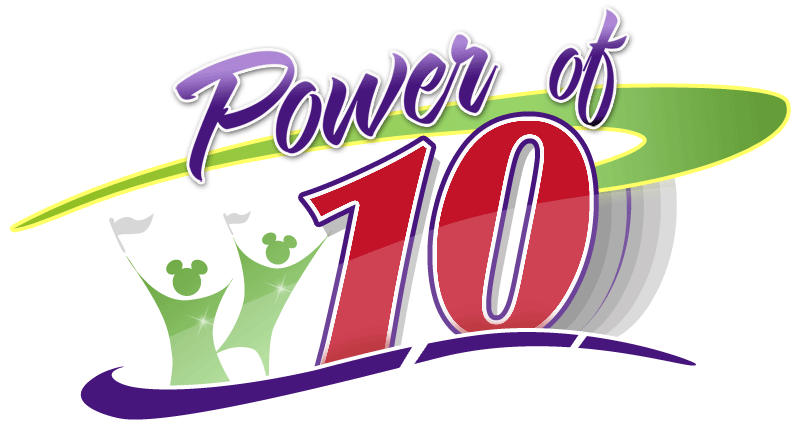 Readers will know that Give Kids the World is an organization near and dear to my heart. My fellow Moms Panelists helped raise $7500 last year to deliver in person at our October reunion, and I shared some stories with you then.
Now the Power of 10 has been brought to my attention, organized by Disney fans in an effort to raise $1 million for Give Kids the World. Here is some more info below and instructions for how you can donate today and help children and family's dreams have a little more pixie dust.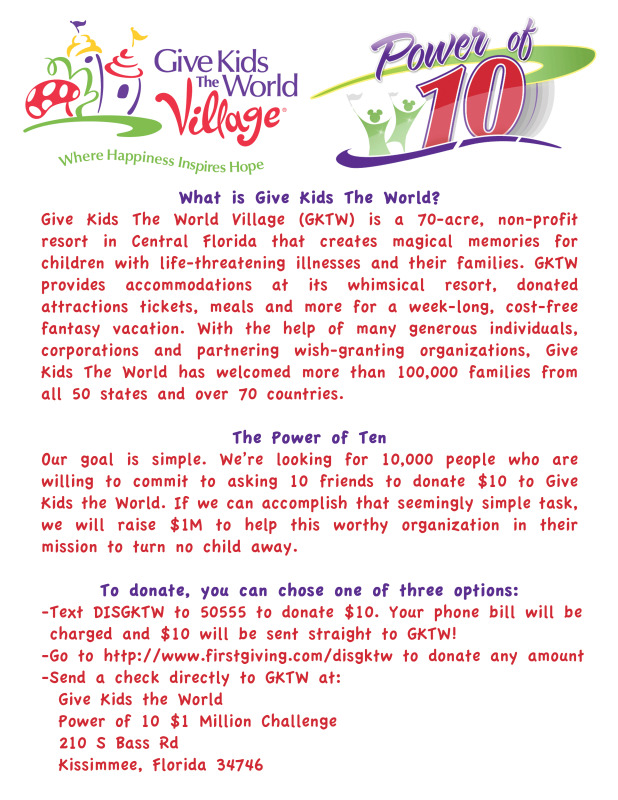 I know Disney fans are passionate and giving, and together we can all help make some families happy, if only for a few magical moments in time. Thank you!