After another short break in the Meet Your Moms Panel series here on ZannaLand we are jumping back in, with the 2011 Walt Disney World Moms Panel applications starting up soon (September 13!). Today we get to know another Amanda – Amanda P. from Texas to be exact. (Followers of the Panel may realize there are now 3 Amandas on board!) These informal interviews are meant to be a jumping off point from the bios that appear on the DisneyWorldMoms.com site where you can learn about every panelist's background and experience with Walt Disney World, and see their personal videos as well. Once you check them out there, you can get to know the panelists a little better here!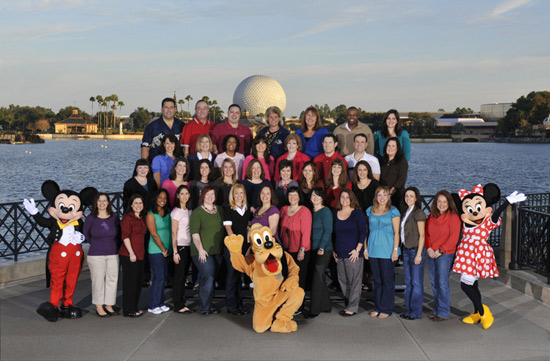 Amanda P. has a great sense of humor and her love of Disney and her family (she recently had a baby girl, joining her other two princes at home!) shine through. I hope you enjoy getting to know her a little better –
How did you first get interested in the Disney parks?
As a child I used to watch re-runs (I didn't realize they were re-runs) of the Wonderful World of Disney on the Disney Channel starring Uncle Walt—was fascinated by him. Then about third grade, I read a biography about Walt Disney. I was so sad to find out that he was no longer living. We had our first trip to Walt Disney World within a few months of me reading that biography.
Besides Disney, what are you most passionate about?
My children. They are my full-time job, and I want to make sure I'm always learning how best to parent them.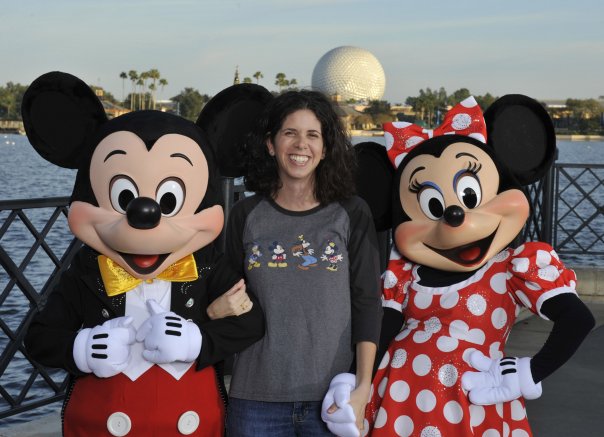 Tell us about your family – are they Disney fans too? What are some of your most memorable family experiences?
My husband didn't become a real fan until after our honeymoon. Once he saw how happy it made me, he was hooked too! 😉 My boys are BIG Disney fans. They think it's 'normal' to go to Walt Disney World every year and are at the age where they THINK they are able to navigate their way around the parks solo. At least for now, they tell us where to go! LOL
What is your dream job (Disney or otherwise)?
My life-long dream job is to be a Mom…once I hit retirement age, my dream is to work for Disney. My husband and I have this crazy idea that we'll work as tram operators. He'll drive and I'll do the spiel.
What is your favorite Disney restaurant and why?
California Grill. We celebrated our 4th anniversary there, and it was just magical. It holds a special place for both of us.
What is the first thing you do when you arrive at Disney visit? What is your MUST DO during each visit?
Cheer when we go under the "Walt Disney World" sign. I think I take a picture of it every time! LOL Our MUST do is ride "it's a small world".
What do you wish there were more of at Disney? Less?
More 'boy' stuff/less 'princess' stuff. It seems that the princess stuff is just so overwhelming, and up until the birth of my daughter this year, I always had to sift through it. Now I guess I just have to deal with all of it! 😉
What type of music are you into?
Right now? Imagination Movers, They Might Be Giants…I only listen to kiddie music because they're always in the car with me!
What's the last book you read that you really enjoyed?
Book…yeah…I don't get a lot of time to read for pleasure. Most of my reading is for research. I get on kicks where I read about something random in a magazine article (in passing), and then become obsessed and then read EVERY THING I can about that topic.
Describe YOUR perfect Disney vacation (could be solo, with family, friends anything, no limitations).
It would include my family. We would be staying at the Poly or Grand Floridian and we'd stay for two whole weeks—relaxing and doing 'everything'. Yeah, cause you KNOW two weeks would be enough time to do 'everything'. 😉 LOL
…
Thank you so much Amanda for letting us get to know you a bit more! Remember to look for Amanda P. at the Walt Disney World Moms Panel, where you can ask all of your Disney World vacation planning questions.