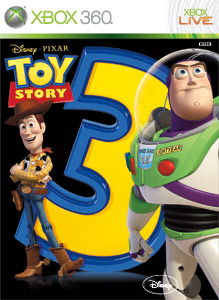 This update comes to you from my son, who greeted me this morning with this news and advised me to blog about it. Not one to turn away a good story when I see one, I'm now sharing this info with you! I'm not embarrassed to say my son is rather addicted to video games. We monitor his play and actions but in addition to playing with local friends on Xbox Live, he's also met some great same-aged friends from across the globe. His interest has led him to start his own game review site with a few of those friends: ArcticHawk.com where he shares reviews of all games from their point of view and will be venturing into the world of vlogging soon too. I'm proud of him for wanting to start something like this and for having a creative outlet outside of the game play itself that he can carry with him and change as he does.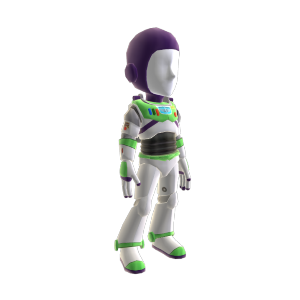 So in conjunction with the new Toy Story 3 video game, set to release along with the Toy Story 3 movie on June 15, 2010, Xbox Live Marketplace is offering some items to allow your avatar to dress up like Jesse, Woody or Buzz and even wear a Green Army Men jacket or a Star Command or Sunny Side Daycare t-shirt. You can also use Xbox Live points to purchase toys in the likeness of your favorite characters, including my new favorite – Lotso Huggin Bear! (There's also the creepy one-eyed Baby Head Toy from the original Toy Story movie, which I'm sure will be a popular item for the tween boy set.)
To check out all the items, which range in Xbox Live Points price from 240 down to 80 points a piece,  and see some screenshots from the upcoming Toy Story 3 game release on Xbox 360, head over to the Xbox Marketplace and check them out. Thanks to my son Christian from ArticHawk.com for the heads up!