Chase is one of the main sponsors of Epcot's International Food & Wine Festival, and this year they are offering something special for Chase cardholders. Located behind the Ghirardelli Chocolate Experience, the lounge is reserved exclusively for Chase debit and credit Cardmembers. Simply show your card to a Cast Member for access. Inside, cardholders can enjoy a refreshment or just relax between trips around the World Showcase for the 17th annual Food and Wine Festival.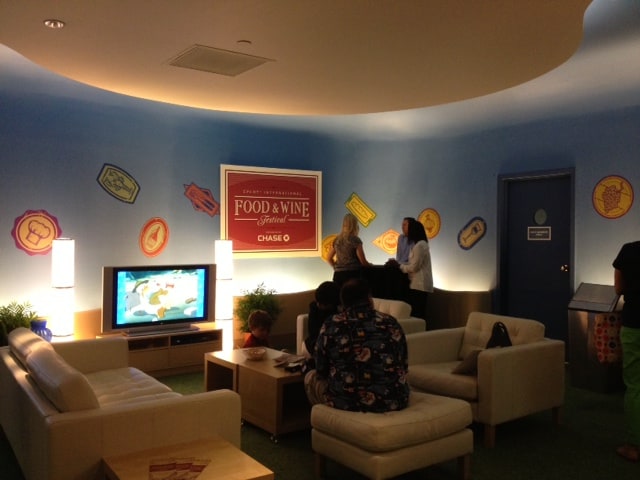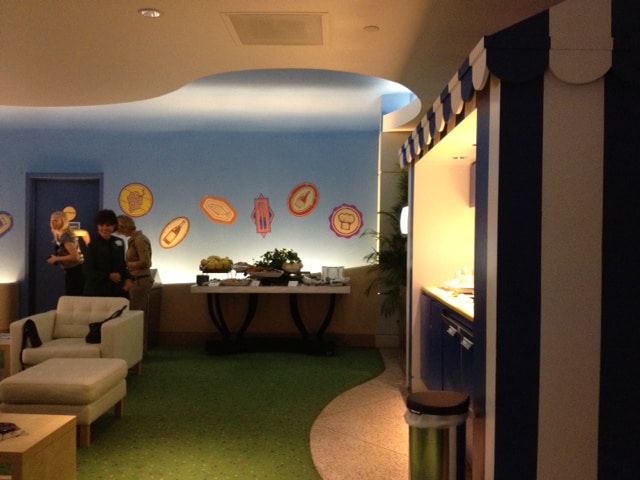 The stripes giveaway that this was once part of the whole circus theme enjoyed by the VIP lounges within the former Wonders of Life pavilion. The circus colors may have been toned down here and in the Wonders VIP lounge and Carousel Room upstairs, but they stand as a reminder of what once was at EPCOT Center.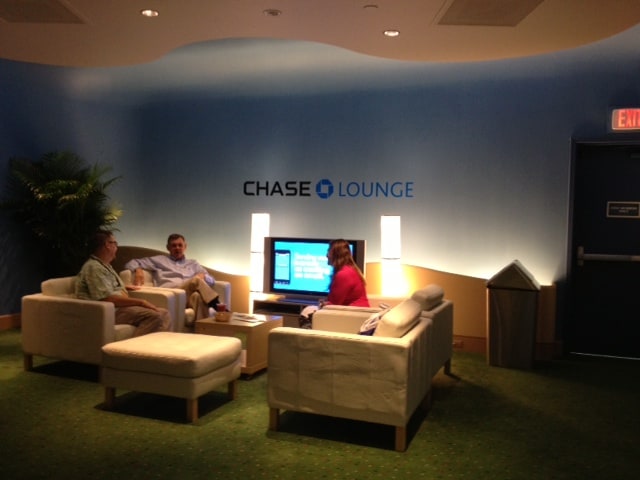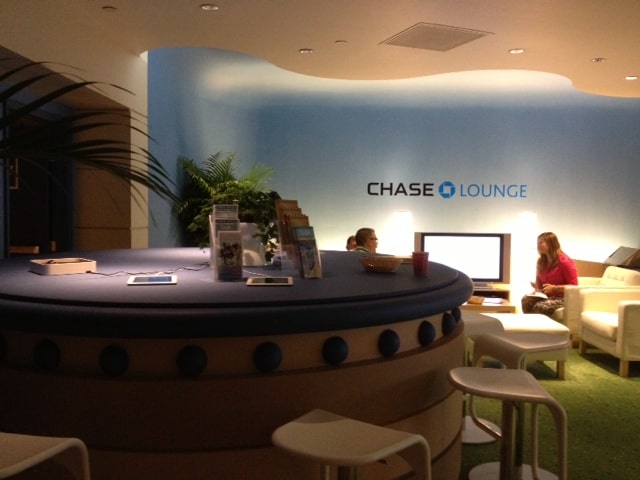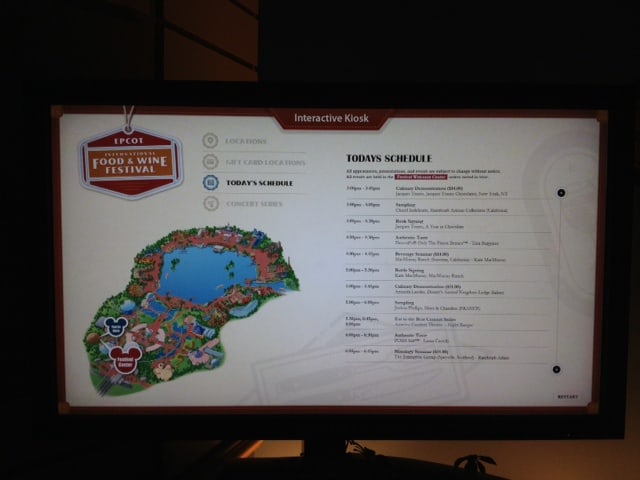 This is a wonderful addition to the Festival and, I hope, one that returns each year. It's the perfect combination of what every guest wants, a free drink, a place to charge your phone, and a comfy chair in the air conditioning. The interactive map was really fun to play with too. A+ to Chase and Disney!