Many years ago, I would attend the Spike & Mike animation festivals that would tour through Boston, with my sister and later, boyfriend (now husband). That's how we first saw Beavis & Butthead, Wallace & Gromit, and a short called Tin Toy, from a little company named PIXAR. One of those films was Vincent, by Tim Burton. I instantly became a fan of Tim Burton's style of animation, and have been one ever since. I remember seeing Frankenweenie somewhere over the years, but always wondered why it wasn't created in stop-motion, which seems to work best with Burton's fantastical mind.
Official description: "Frankenweenie," a heartwarming tale about a boy and his dog. After unexpectedly losing his beloved dog Sparky, young Victor harnesses the power of science to bring his best friend back to life—with just a few minor adjustments. He tries to hide his home-sewn creation, but when Sparky gets out, Victor's fellow students, teachers and the entire town all learn that getting a new "leash on life" can be monstrous.
A stop-motion animated film, "Frankenweenie" will be filmed in black and white and rendered in 3D, which will elevate the classic style to a whole new experience.
Burton had originally wanted Frankenweenie to be a stop-motion film, but budget constraints forced him to produce it as a live-action film. The finished product was not appreciated by his then-employer, Disney, who fired him for wasting company resources on the project. Burton had supporters in Disney, however and they eventually worked together again to bring us Nightmare Before Christmas, James and the Giant Peach, and Alice in Wonderland. Budget is no longer an issue and Burton is set to release his stop-motion animated version of Frankenweenie in October of this year.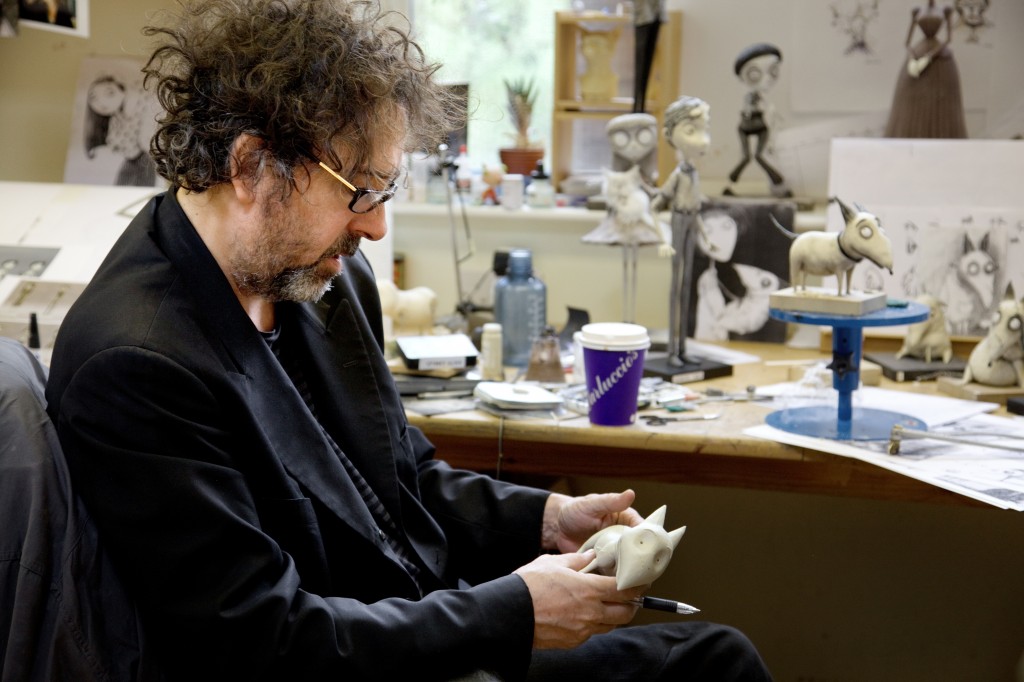 Some fun facts:
Over 200 puppets and sets were created for the film.
The voice cast includes four actors who worked with Burton on previous films: Winona Ryder ("Beetlejuice," "Edward Scissorhands"), Catherine O'Hara ("Beetlejuice," "The Nightmare Before Christmas"), Martin Short ("Mars Attacks!") and Martin Landau ("Ed Wood," Sleepy Hollow").
Several of the character names—Victor, Elsa Van Helsing, Edgar "E" Gore and Mr. Burgemeister— were inspired by classic horror films.
The first official poster has now been released: