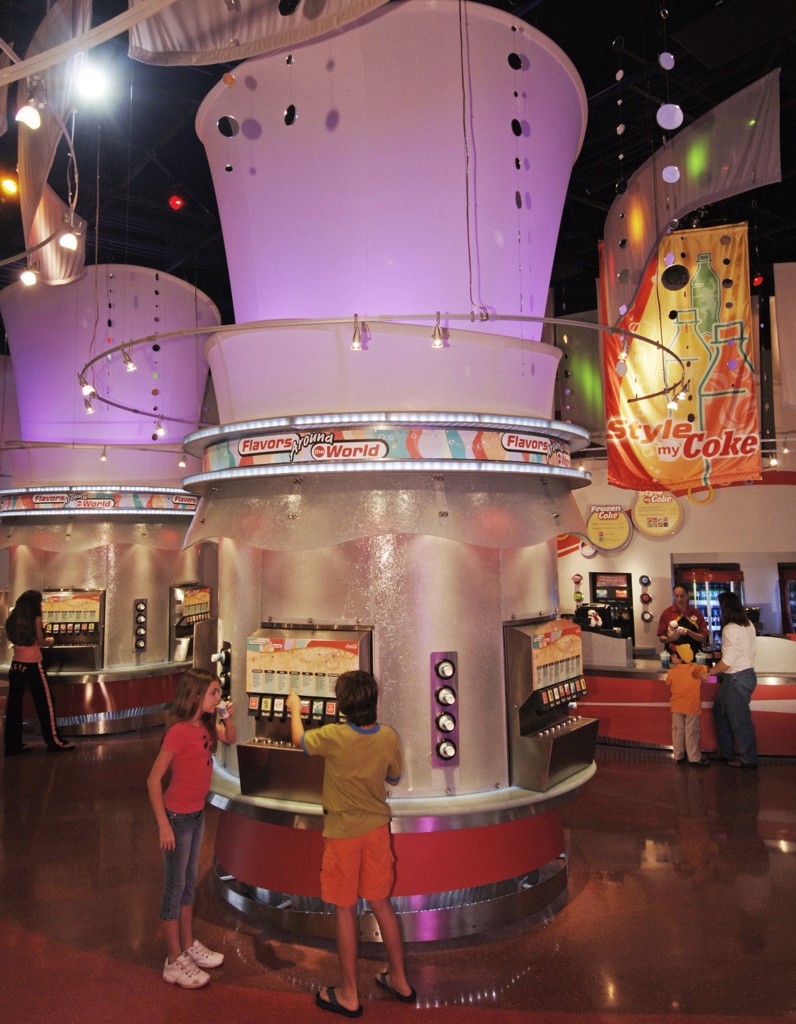 This week on Zannaland we're going to tackle the best ways to keep cool in the sweltering Florida heat and humidity. There are of course lots of air conditioned havens throughout the parks, but I thought it would be fun to list some ways to keep cool in-between those attractions, restaurants and shops. Let's start off our tour with Epcot!
1. Club Cool – everyone's favorite spot to grab a free soda sample and try some new soft drinks from around the world! Club Cool is the perfect halfway point between Future World and World Showcase and a great place to pause for a quick drink if you need a little more buzz than plain water. Of course it's also a great place to snap some fun photos or video of unsuspecting first-timers as they try "Beverly" the famous Italian apéritif isn't the sweet soda most people are expecting. For those wanting more than a sample, Club Cool also offers full-sized sodas and drinks as well as frozen slushies.
2. Innoventions – There are some fun activities to do for any age inside both Innoventions East and West. My family loves playing the Great Piggy Bank Adventure and asks to go back again and again. There's also "Where's the Fire" fire safety game and video game testing on the west side. Over on the east side you can test out your own virtual coaster at the Sum of All Thrills, prepare for hurricanes in Storm Struck, play around in some home safety testing areas, or the newest exhibit – Vision House, a 25-minute escorted tour inside a smart home of the future. There's also plenty of seating in each side of Innoventions, for families that want to let older kids play while the parents rest for a bit in the cool.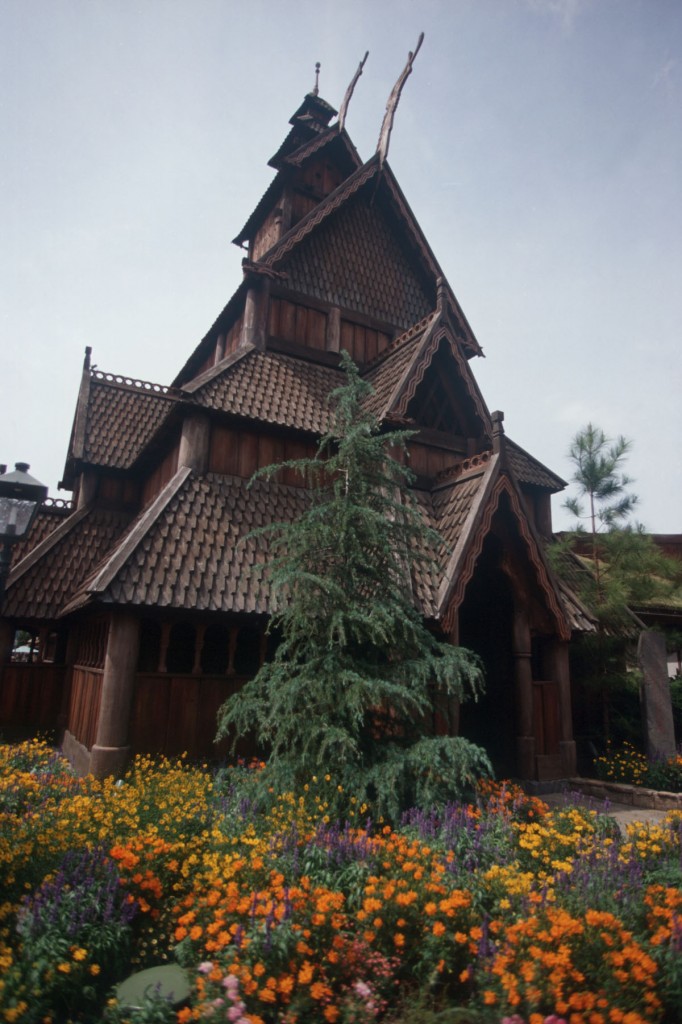 3. World Showcase museums – We've all been to the countries around World Showcase; restaurants, shops, even some outdoor shows or movies to experience. However many countries also have some sort of cultural exhibit or museum which may be overlooked by guests rushing to the next attraction. Morocco has a beautiful Gallery of Arts and History, which I admit I'd never visited until last summer during a scavenger hunt! Japan has an ever-changing museum of cultural exhibits at the Bijutsu-kan Gallery, which has featured spirit animals in Japanese art and culture for the last couple of years. It's often overlooked and a really fun way to see other cultures and how they affect us all. Norway has the Stave church, which, while tiny, is a nice respite from the heat and has interesting representations of early Vikings, all inside a beautifully carved wooden structure. China has an amazing display of the Terracotta Army found near Xi'an, China, along with some other cultural artifacts. Also, even if you aren't going to the American Adventure (but why wouldn't you go?!) you can check out the National Treasures exhibit inside the American pavilion and learn something new while you beat the heat.
4. Water play areas – Made for kids to cool off? Sure. But adults can run through and cool down too! There's the little splash area between Future World and World Showcase that's always fun to run through and see if you can stay dry (but if you don't, you get cool!). My favorite, the jumping fountains, can be found over by Journey into Imagination. I cannot tell you the number of days and nights I would stand there as a child and get completely soaked as I intercepted one of the leaping sprays of water. There was many a time I rode Horizons dripping wet and I didn't care a single bit. Of course, that part is not possible now, but my point is, it's hot enough that you won't stay wet long and you're on vacation, what's the harm in a little water if it keeps you cool?! If you'd rather stay dry, there are always places to sit while you watch the little ones get drenched.
5. Snacks to keep cool – I have a confession to make: I'm really not a fan of Mickey Bars in the summer. Maybe it's the mom in me but all I see is a messy, melting, chocolatey mess in the Florida sun. So that's not my choice for frozen treat in the parks. My favorite go-to snack to cool down in Epcot is the kaki gori in Japan. These snow cones are unrivaled in terms of yumminess and the only thing that actually cools me down without making a huge mess at the same time. There are also frozen slushie places scattered around the park, and frozen alcoholic drinks for those looking for an extra kick.
Of course, remember to stay hydrated with water (TIP: you can usually get a free ice water in any counter service location), covered in sunscreen, and stop to rest and cool off every now and then. During this extreme heat, it's a great time to discover some hidden treasures that may just become your family's favorites.
Do you favorite place to keep cool in Epcot?
Stay tuned tomorrow for more ways to keep cool at Walt Disney World!