Those who follow on Twitter or Facebook, or fellow bloggers in attendance, may remember my surprising grand prize win at Disney's Social Media Moms Celebration back in April. I was thrilled to hear I had won a trip for four to California, to attend the grand opening ceremonies for the new Disney Baby exclusive store in Glendale, as well as some time in Disneyland. Having gone to Disneyland for the first time last year for the Disney D23 Expo in Anaheim, I was so excited to be able to bring my children out with me to see the park I fell in love with. As fate would have it, I ended up being in the Disneyland Resort a month before this special trip, for the D23 Destination D event, but that's another story entirely.
Details were worked out and I ended up taking my three children and my mother on this most recent visit out west. They were just as excited as I was and none of them had ever been to Disneyland before, or Glendale for that matter. The trip was a lesson in travel, being the first plane ride for all my children, my first attempt at driving in Los Angeles, and my first time venturing outside of the bubble of Anaheim's Disneyland area. As you can imagine, we all survived and had a wonderful time.
Due to difficulties with our flights on the return, we were kindly offered a Disneyland area hotel, which was heaven-sent since we decided to extend the visit by a few days, so I was sure the kids would see all of Disneyland. We were booked into the Grand Californian, which, if you're going to see Disneyland for the first time, is a highly recommended way to go about it! We were also given a rental car (resulting in me freaking out about driving in L.A.!) and one-day Disneyland tickets. I was relieved to learn they were still sending a car service to get us to and from Glendale, for the Disney Baby opening. I think I would've been okay driving, but it was nice to sit back and enjoy the scenery vs. worrying about Freeway exits! I'll be writing more about our family experiences at Disneyland Resort in the coming weeks.
Disney Baby in Glendale is the first of its kind and I'm sure more will follow across the country. This first store is located at The Americana at Brand, which is a lovely way of saying a super cool outdoor mall in Glendale! I loved this area and it was a beautiful setting for Disney to hold its grand opening ceremonies, which, in typical Disney style, gave back as well.
The opening doubled as a baby shower for 20 expecting military moms, who received special gift baskets, prizes and all sorts of pampering before heading in to check out the Disney Baby store. When the spokesperson explained the purpose of Operation Shower, it was hard not to get emotional at these moms, many of them already raising families, while their spouses were stationed overseas. It was truly wonderful to witness.
The event was also full of fun activities for the kids in attendance, ranging from arts and crafts to technology to product samples and clothing typical of what Disney Baby would offer, in store and online. The DisneyBaby.com site launched the same day so you don't have to wait for a location to reach your neck of the woods to order some Disney magic for your little prince or princess.
We were treated to a visit from Winnie the Pooh, Tigger, Eeyore, and Piglet who arrived by trolley car. They helped Alison Sweeney, (host of The Biggest Loser, star of Days of Our Lives, and author of the new book "The Mommy Diet
*") and her family press the button to reveal the Disney Baby store in all its adorable glory. Also on hand were Blue Sky Riders (comprised of members Kenny Loggins, Georgia Middleman and Gary Burr), who serenaded us with classic and new hits. Other Disney Channel and ABC Family stars were in attendance to complete the celebration. Here are some photos from the event: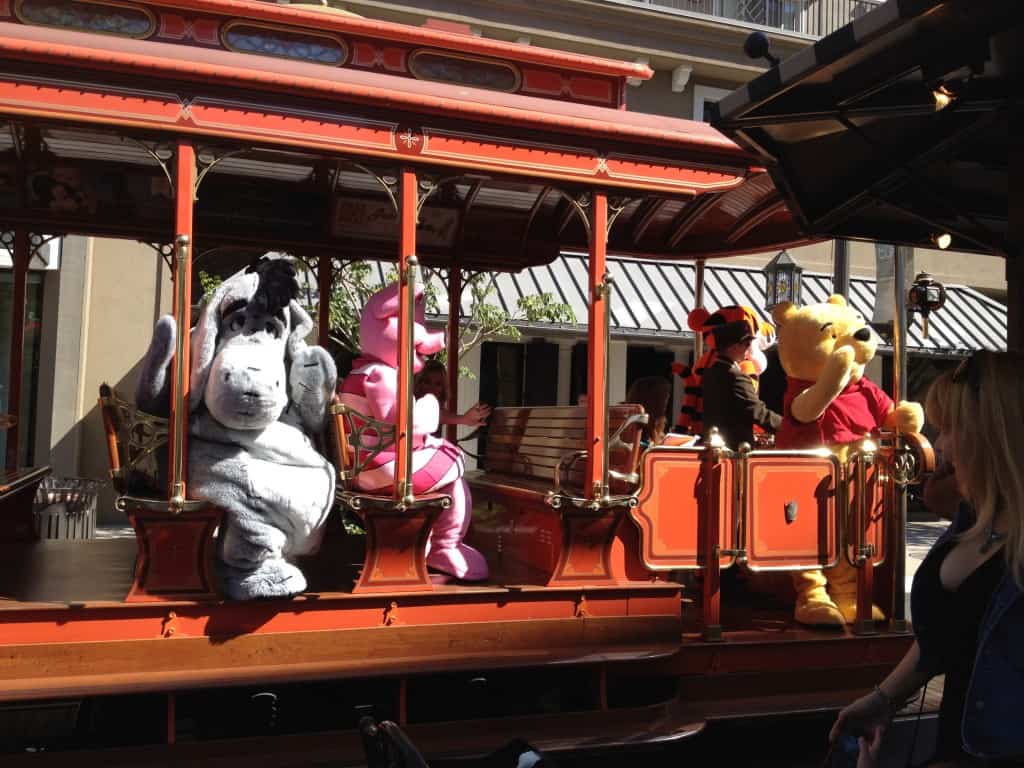 Here's a video of the big moment: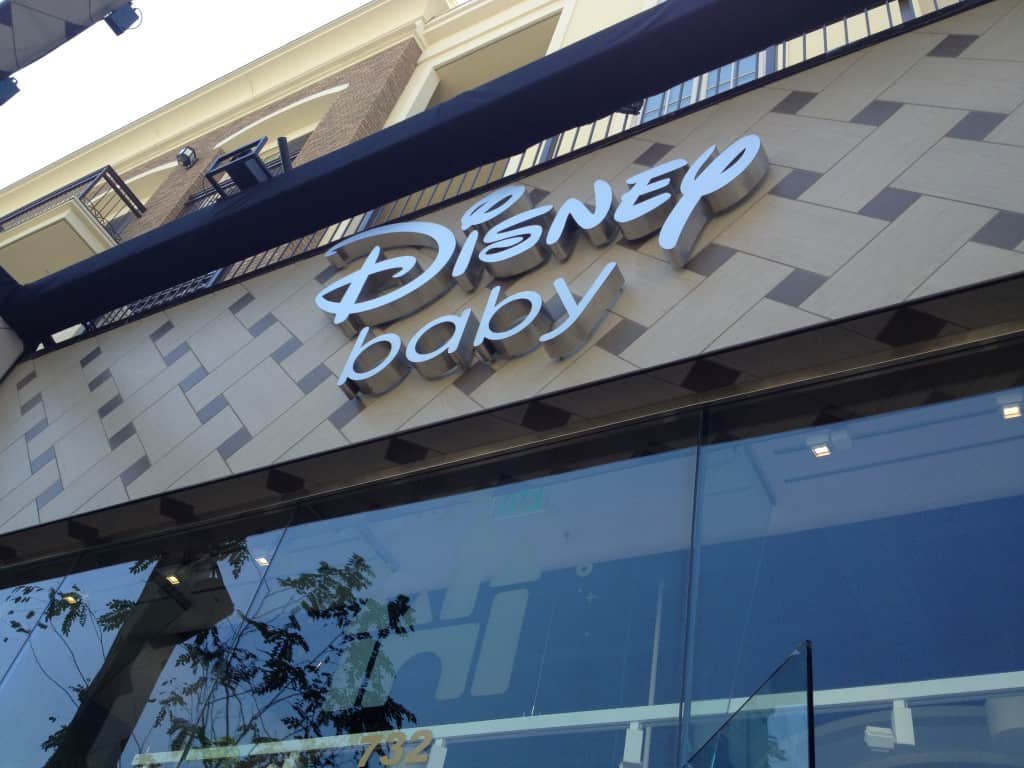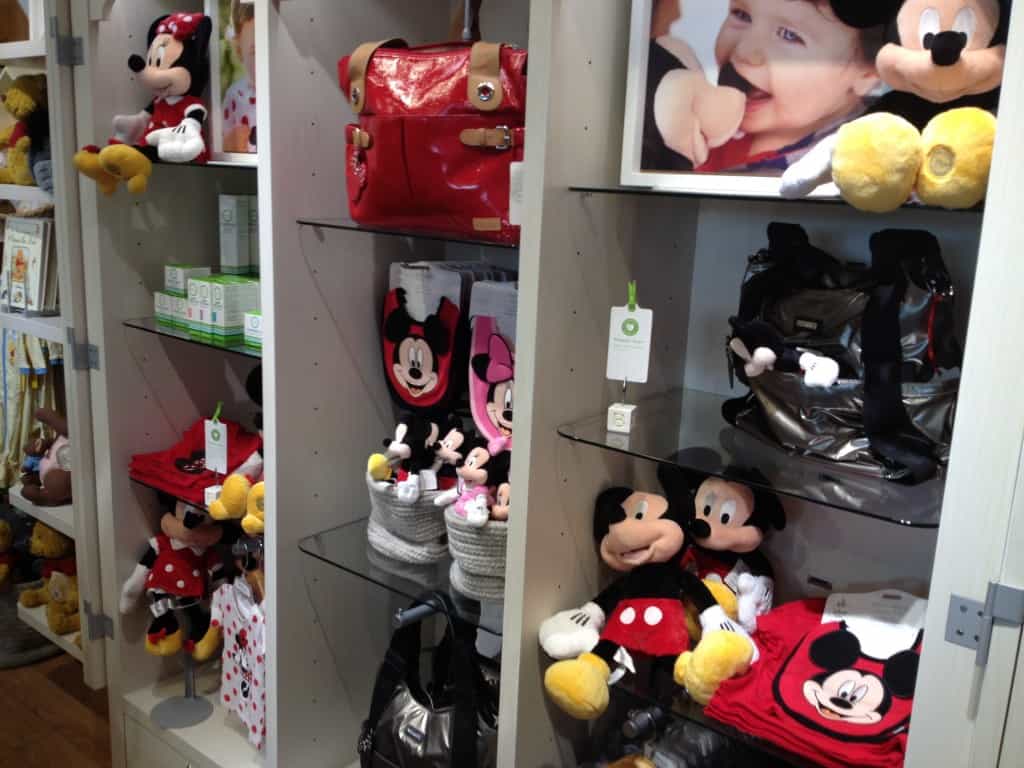 All in all, my family had a wonderful time playing games, enjoying the entertainment and of course, experiencing the actual star of the show – the Disney Baby store! More than just a store full of baby-sized clothes, the new boutique offers small toys, supplies for new parents like diaper bags, car seats and strollers, and of course, adorable plush that you will want to fill your nursery or playroom with.
It was an honor to be in attendance with other local bloggers and media, and of course, the deserving military moms from Operation Shower. Huge thanks go to Disney Baby for having my family out, and the wonderful team behind Disney's Social Media Moms Celebration for making it happen. Look for the Disney Baby stores to pop up around the country, and of course, check out DisneyBaby.com for all your baby magic –  follow @DisneyBaby on Twitter and Facebook.com/DisneyBaby for more updates!
 Stay tuned for a Disney Baby GIVEAWAY in the coming days!
Disclosure: I was provided with airfare, hotel, transportation, 1-day Disneyland tickets for four, and a $200 Disney Baby gift card as my prize package but was not asked to write about the event, I am just doing that because I wanted to! 🙂
*affiliate link – if you purchase using that link, I will get a few cents toward keeping zannaland running. 🙂