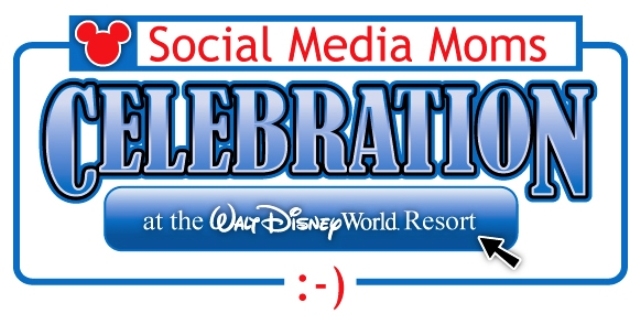 From the first moment I discovered a little thing called "social media" I realized that the Disney online community was a powerful and devoted force. Disney knows this too, and Walt Disney World has had a team in place for many years now, inviting bloggers to experience the World and share those experiences with their readers. Of course the Walt Disney World Moms Panel (which now includes Adventures by Disney, Disney Cruise Line, RunDisney, and Disneyland) was perhaps the company's first real visible foray into the worlds of social media and it has only grown from there. Even before I was selected as a member of the 2010 and 2011 Moms Panel, I was witnessing tweets from mom bloggers being hosted by Disney, organized by charter moms panelist and public relations maven, Laura Spencer and the Social Media/Public Relations team. I thought it was such a great idea to have bloggers of all types – mom bloggers, food bloggers, latina bloggers, bloggers of color, even Disney bloggers, see the Walt Disney World Resort first hand, and in turn spread that knowledge to readers everywhere. I know as a Disney/theme park/travel blogger, I have a certain readership that may expect Disney news or updates. However, for those who typically blog about day to day parenting topics, write reviews, or have another niche altogether, Disney knowledge may not be as widespread.
With the success of other blogging conferences, Disney decided to throw their mouse ears in the ring and hold their own pixie-dusted blogging conference. First held in 2010, the Disney Social Media Moms Celebration has been a coveted conference from the start. Abbreviated on twitter with the hashtag #DisneySMMoms, each year has offered attendees and their families an amazing opportunity to experience the Walt Disney World Resort at deeply discounted prices, enjoy a Deluxe Resort hotel, Disney park tickets, Disney dining and special tours. All while hosting some incredibly inspiring and informative speakers for the blogging crowd. Along with the process of connecting with other bloggers and receiving valuable tips on business, writing, and promoting yourself and your site, attendees are also given something Disney is most famous for – memories to last a lifetime.
In the past, attendees have gotten to see the Muppets, experience gourmet food and healthy kids alternatives, experience the special tours and events the Walt Disney World Resort has to offer, and hear famous personalities from Guy Kawasaki and Maxine Clark to Chris Brogan, Renee Sylar and David Tutera, share their business and personal successes. This year, we will again hear inspiring stories, but a lot of the focus also seems to be on the resort itself, with optional breakout sessions including meeting author Ridley Pearson, the amazing Wild Africa Trek, meeting with some of the amazing teams behind the Disney Parks blog and Walt Disney Parks and Resorts, and a behind the scenes tour of the all new Fantasyland expansion. The difference this year is that attendees were given these choices, so we will all be experiencing something different. For those following along the tweets, facebook and blog updates from attendees, you will now be reading completely unique updates. It certainly gives you a reason to check out the other bloggers and see what they are doing and sharing.
With that said, and with the 2012 Disney Social Media Moms Celebration less than two weeks away, I thought it would be a great opportunity to link up the bloggers who will be in attendance so we can all get to know them better. And before you think it's JUST MOMS that will be there – guess again. There have been dads and non-parent bloggers each year. Truly, something for everyone – just like Disney!
Edit: The 2013 Disney Social Media Moms Celebration will be held from May 9-12 at the Walt Disney World Resort. I will not be attending this year, but feel free to submit your blog info in the comments below if you'd like to add yourself to the list. 🙂
I'm asking Disney Social Media Moms attendees to submit their blog links below and for all of us to check them out and be sure to follow along April 26-29 May 9-12 as they embark on their magical blogging conference! Thank you to Disney, especially Laura Spencer and Leanne Jakubowski and their teams for tirelessly organizing these events each year!
(check back to these links below as more attendees add their info!)

Disclosure:  many thanks to Disney's Social Media Team for inviting me to register for the 2012 Disney Social Media Moms Celebration.  All opinions are, as always, my own. I have not been compensated or asked to post about Disney (I just can't help myself!)