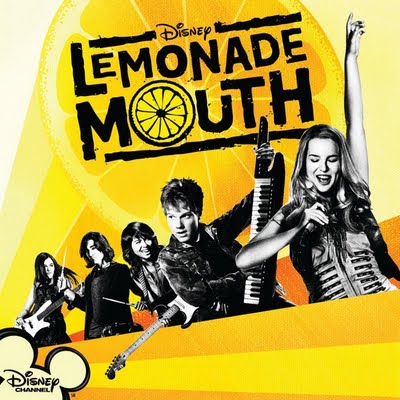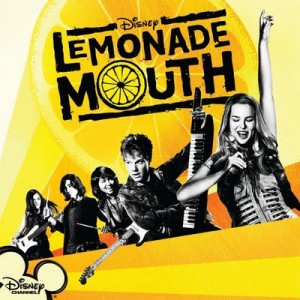 When I received a review copy of the Lemonade Mouth Extended Edition DVD in the mail, my 10 year-old daughter had already watched it a few times on the Disney Channel. That didn't stop her excitement when she saw the DVD and when I asked her if she wanted to watch it, she shouted "UH, YEAH!!!". So we did just that.
Be Heard.  Be Strong.  Be Proud
It's time to turn up the music and have some fun with an all-new Disney Original Movie, starring Bridget Mendler and Adam Hicks and introducing ten awesome new songs.
When five ragtag freshmen first meet in detention, it seems they have nothing in common.  But, through music, they form an unbreakable bond and discover they have the makings of the greatest high school garage band in history!  In the face of incredible odds, Olivia, Stella, Wen, Mohini, and Charlie find they can make a real difference when they learn to lean on each other and let go of everything holding back their dreams.
That's the synopsis of the movie, so I wasn't sure what I was in for, having grown up with now-classic John Hughes films. Buuut…I actually liked it too! It's easy to want to rally against a character as evil as Principal Brenigen, who, in his quest to bring in more money for the school has focused all of his efforts and funding on sports, banishes all other extra-curricular activities to the basement.
On the first day of school, Stella gets detention for standing up for her own creativity and gains entrance into this underground lair of frustrated kids. Stella plays guitar and, after bonding over the organic lemonade sold in a vending machine outside the detention room, connects with other musician-outcasts to form the band Lemonade Mouth.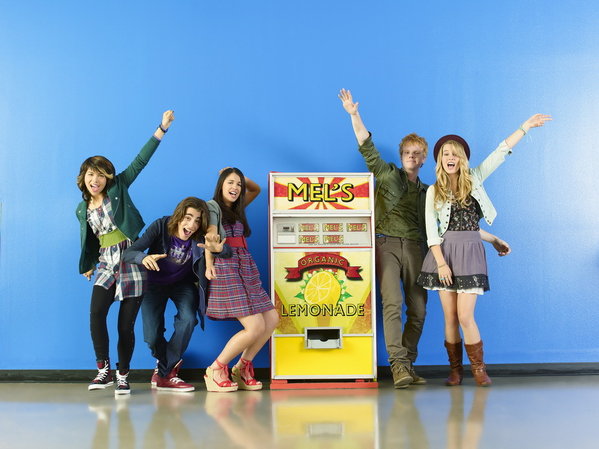 It's not all sunshine and rainbows from that point on. The kids must then battle their way to the top against the "cool kids" band, Mudslide Crush. I won't give away the ending, but it didn't really end in the predictable way, another thing that made me appreciate the movie. By the last song, I was dancing around the living room with my daughter (sorry, no pics of that) and was genuinely glad we'd watched it together. The message here is one of determination, individuality and strength, without being sickeningly sweet. These kids have real problems and real family issues, which makes them much more identifiable to the average tween or teen watching.
Just like my daughter's favorite song below, "More Than a Band" – Lemonade Mouth is more than just another Disney Channel musical movie.
As school is getting out for the summer, this DVD is a great choice to keep kids entertained and motivated  – maybe even start a band! 😉
The highly-anticipated 2-Disc DVD + Digitial Copy features an exclusive extended music scene that you can only get on the extended edition DVD release. Check out the DVD and Soundtrack on mp3 below: