A little while back, I was gifted with the good fortune of getting a guided tour of one of the few places I'd never stepped foot in at Walt Disney World – Tom Sawyer Island. Ryan P. Wilson, of the Main Street Gazette had planned a research trip and I made it a priority to meet this blogging idol of mine. I'd been reading the Main St. Gazette off and on for years before I even thought of writing about Disney myself. Ryan's shared love and admiration of the parks from history to present day was something I instantly related to. I wanted to meet him just to say hello and talk about our favorite topic – the tour of Tom Sawyer's Island was just a bonus.
Unlike me, Ryan grew up as a child of Fort Wilderness, so of course Tom Sawyer Island across the river from Frontierland was like another backyard to him during those years. When I mentioned on twitter that I'd never been, he was astounded at such a fact and wanted to remedy it. As I admitted there, I can thank Steve Birnbaum for instilling a fear of actually running into Injun Joe on the island. That was enough to keep 7-12 year old me away…okay, maybe 20 year-old me too. What can I say, I don't like horror movies and I grew up hearing about places like Spooky World (formerly) in Berlin, Mass, where people jumped out at you so I wasn't taking any chances even in the Magic Kingdom. I guess with three kids under my belt, I suddenly became fearless even if Injun Joe was waiting for me. (Which Ryan assured me was not the case.)
Anyway. I do not have the history or memories of this place that Ryan has and shares on his site, but it was still a marvelous place to explore and I definitely enjoyed the company along the way. As I've mentioned many times, one of my favorite parts about Walt Disney World is the immersion into the story. From the very basic understanding that there is only one Mickey all the way up to Mom and the cousins in the 50's Prime Time Cafe thinking you're using a walkie-talkie when you take out your cell phone, the whole point is to make you a part of the show. Tom Sawyer Island is a perfect example of that. The real world is already long gone, but now you leave even the fantasy land of rides and shows behind and enter another time, where you are exploring right along with Tom and Huck. While I have no doubt that the island has lost some of its original splendor and attention to detail, there are still many committed to the spirit which embodies this magical place.
As always, click the photos to enlarge.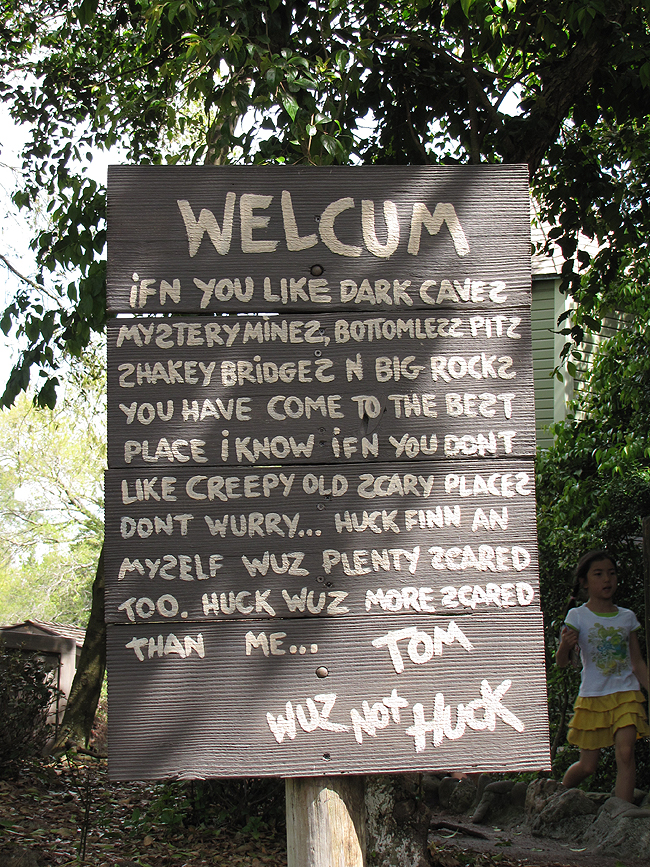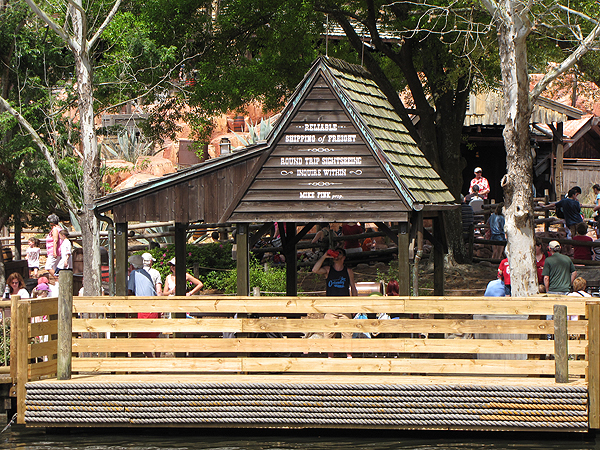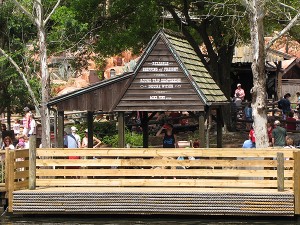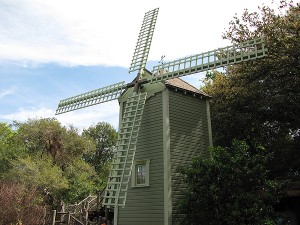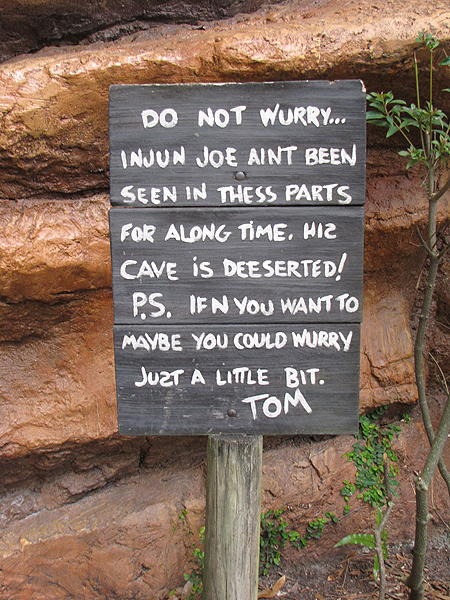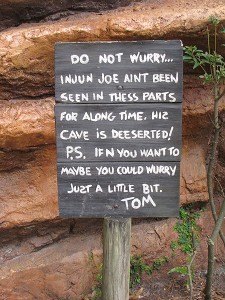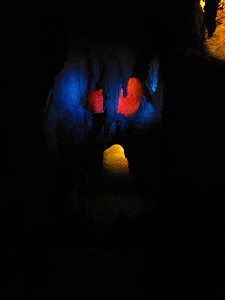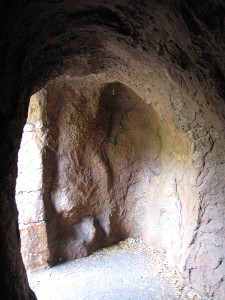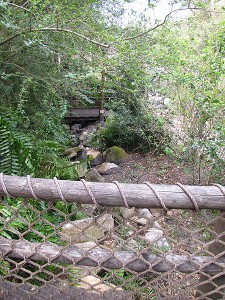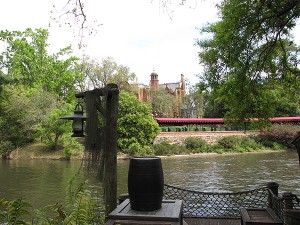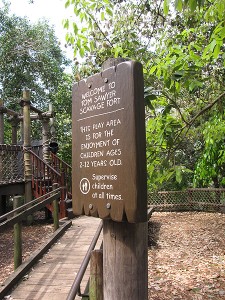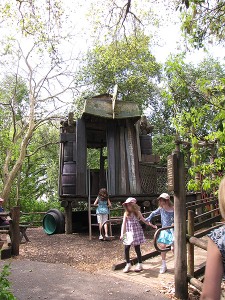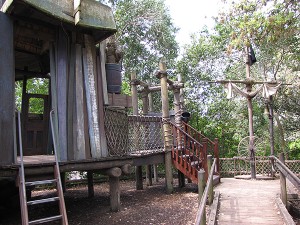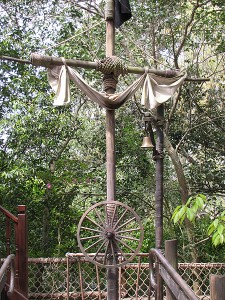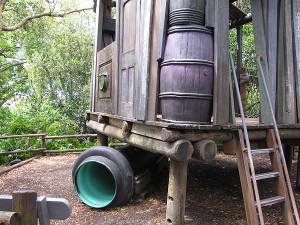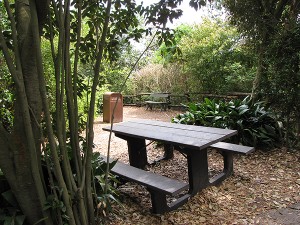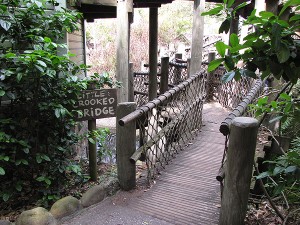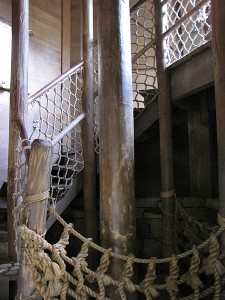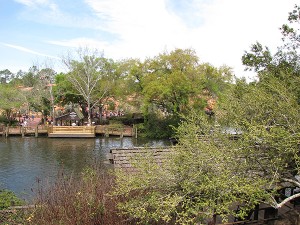 You'll have to stay tuned for part two later this week to see. I hope you enjoyed the views so far. I have to say I really loved my visit and short of having a stroller, I think any aged child would have fun being able to explore the wilderness in a contained way like this. Even without kids, it's a wonderful place to just relax, walk around and engage in some great conversation, which is exactly what I did. Thanks to Ryan P. Wilson of the Main St. Gazette again for the guided tour. More to come!