Here is the long-awaited Mickey and Minnie "Street Scene" pattern from Disney's Dooney & Bourke collaboration, first announced back in January on the Disney Parks Blog, to commemorate the 5th anniversary of the Disney/Dooney & Bourke partnership. We thought we'd have to wait for Cherry Tree Lane to open within the Marketplace Co-Op at Downtown Disney/Disney Springs, but bags were spotted at Uptown Jewelers over the weekend, and I found these over at Disney's Hollywood Studios at Keystone Clothiers. They were not in Tren-D or World of Disney as of last Saturday, but they may be in other locations throughout the parks as well, so keep an eye out!
According to the Disney Parks Blog,"the Disney Parks online store [affiliate link] will carry a color variation (red and black) of this pattern shown above at a future date." The color sketch bags will only be released at the Marketplace Co-Op at Walt Disney World, and will be at Disneyland Resort and online at a future date. The bags are the pvc coated canvas and not the lighter-weight nylon that some styles come in.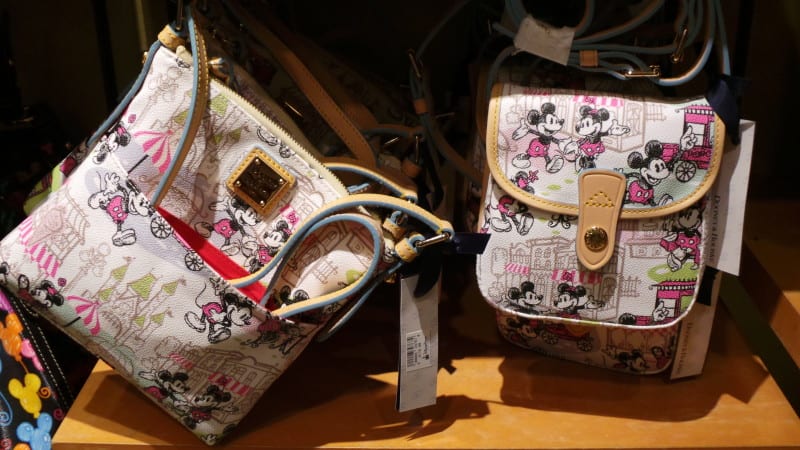 Will you be adding these to your collection?
Don't forget to check DisneyStore.com for sales of select current released Disney Dooney & Bourke purses and Zannaland's Disney Dooney & Bourke page with ALL handbag photos and info.
*DisneyStore.com links are affiliate links, which means it costs you nothing extra to click or buy, but if you do, I get a small commission. Thanks for reading!