Those tracking Disney Dooney & Bourke auctions on ebay spotted these new styles this week. Thanks once more to Shelley C. for capturing these photos for us at Downtown Disney's TrenD shop. Let's see the newest Disney Dooney designs – the Gwenny Large Tote, the Large Erica and Zippered Wristlets in black and white, and red white and blue. They are canvas with leather handles and accents.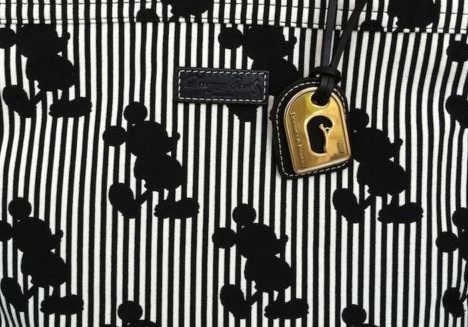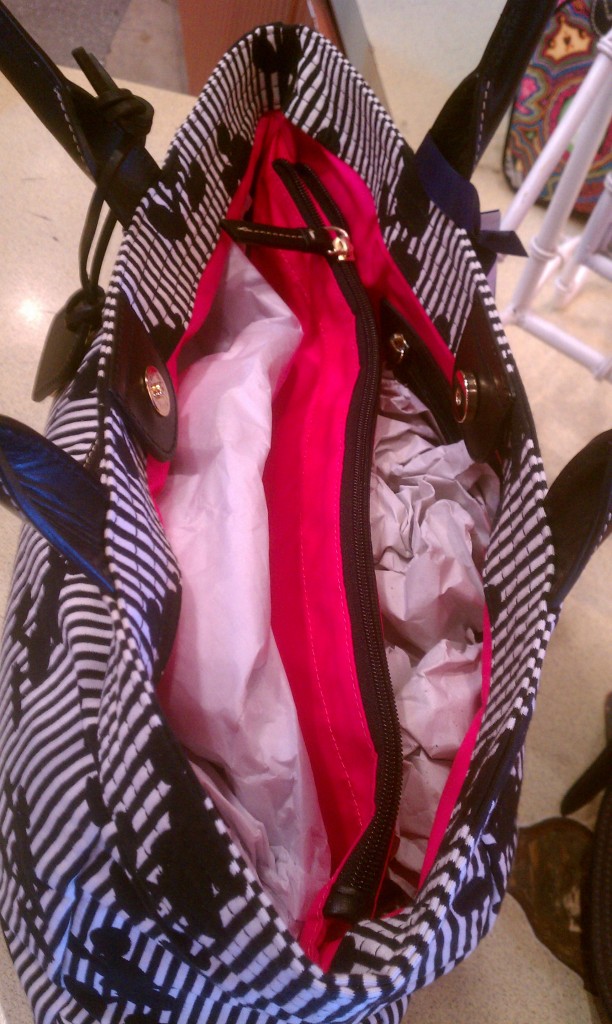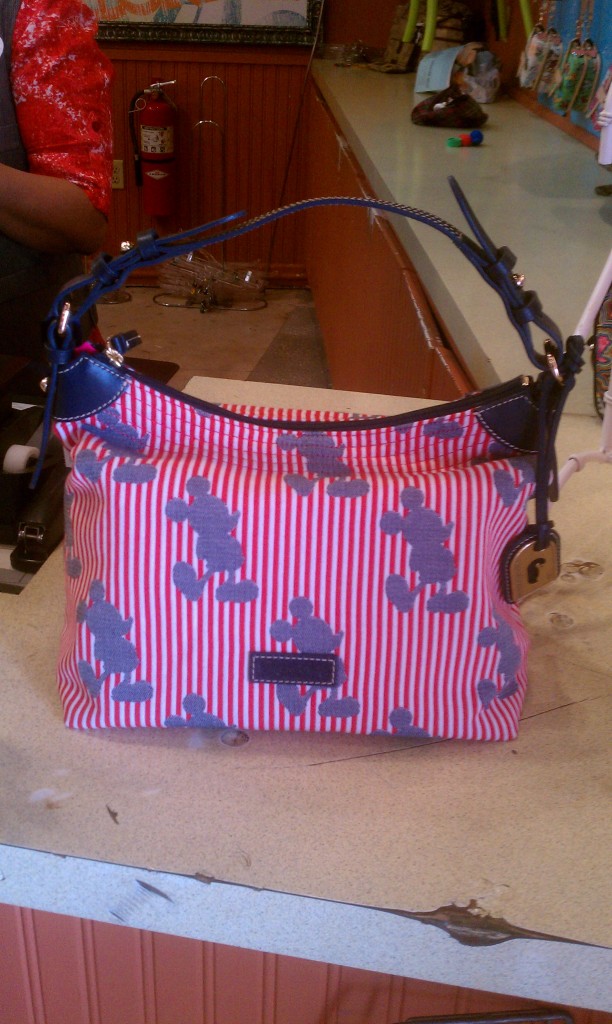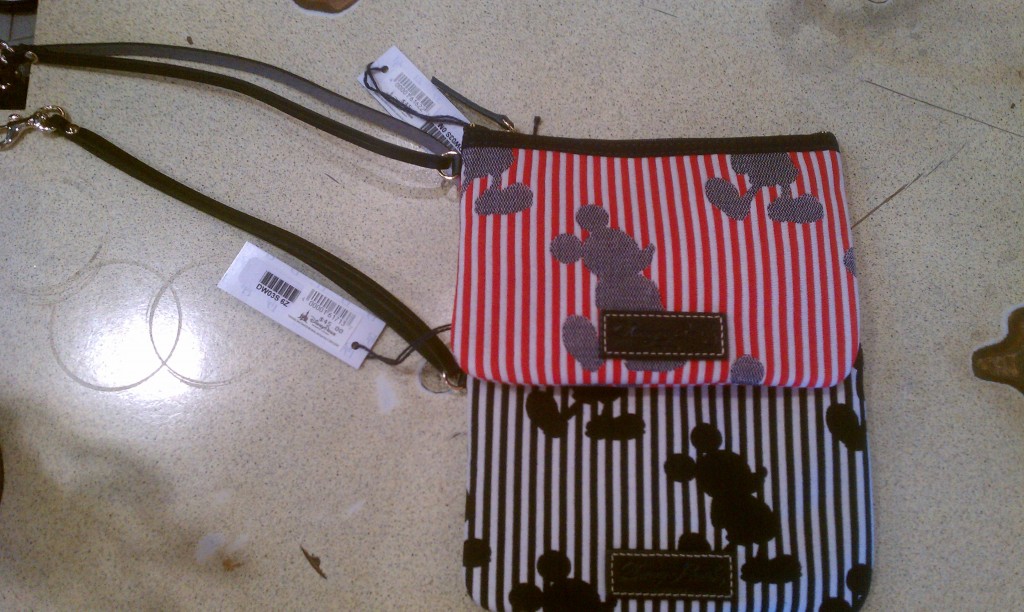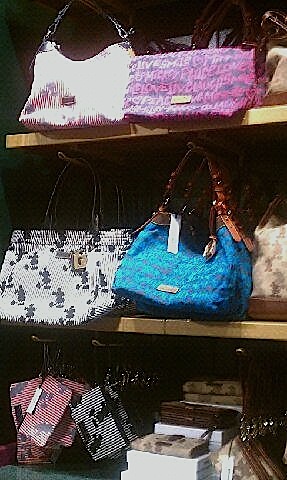 What do you guys think of this newest style? So far the impressions I'm seeing online is that they are a little hypnotic. Will you add these to your list, or pass?
Other Disney Dooney & Bourke collections may be found here on ZannaLand:
Disney Dooney & Bourke Original Cindy Sketch in White – NEW STYLES!

Disney Dooney & Bourke Multi-colored Mickey Black Handbags
Disney Dooney & Bourke Brown Mickey, Navy Mickey, Pink Minnie Purse Designs
Dooney & Bourke Disney Cruise Line Edition and Colored Wristlets

Disney Dooney & Bourke Cindy Sketch in COLORS

Disneyland 55th Anniversary Dooney & Bourke Collection
Disney Dooney and Bourke Princess Handbag Designs
Disney Dooney & Bourke Balloon Design in Black and White

Disney Dooney & Bourke Peace Love Mickey Minnie Denim Bags
Walt Disney World 40th Anniversary Dooney & Bourke Collection