It's no secret I am a Patriots fan, but since the Pats were out of the running I am more than happy for the Saints to have won Super Bowl 44. I think the best part of the game for me was following it on twitter with all my friends. The comments on the commercials and half-time show were hysterical. To show my support for the winning team, I thought I'd share my favorite photo from after the win last night: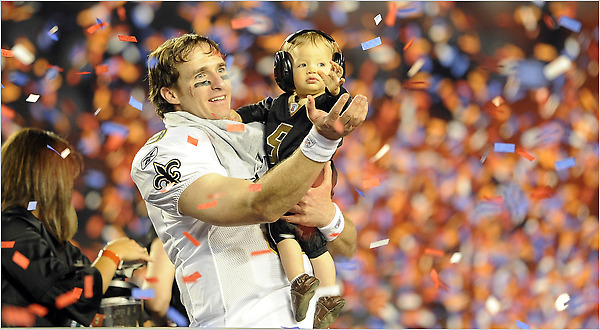 And my two favorite commercials from last night:
You gotta love the combo of a giant sock monkey and Muno from Yo Gabba Gabba
kickin' it Hangover
style in Vegas. As I said on twitter, I never wanted a KIA before last night.
And, because I just love anything Betty White does. Add in Abe Vigoda, and you can't go wrong.
What were your favorites from last night? For more on Drew Brees and his visit to Walt Disney World – be sure to keep checking the official Disney Parks blog!