It's no secret we are huge fans of LEGOLAND Florida here at Zannaland. It is a place where all of my kids, from ages 16 to 6 have SO much fun every time we visit. It's a place where everyone has a great time, and the surroundings are so beautiful. It's a wonderful place to reconnect as a family and experience some of the real Florida at the same time as a fun theme park. Now that time can be extended with the opening of the Legoland Hotel. In complete Legoland style, they've seemed to have thought of every detail to make Lego fans and families relax and enjoy. The Legoland Hotel had its grand opening ceremony last Friday and we sent correspondent Kira from SecondBlogToTheRight.com over to cover this event. She came back with some great photos and details that make me want to book a hotel stay right NOW! So without further ado, please enjoy Kira's coverage and see all of the bricktacular details below:
…
LEGOLAND® Hotel is officially open for business & we've got the inside scoop!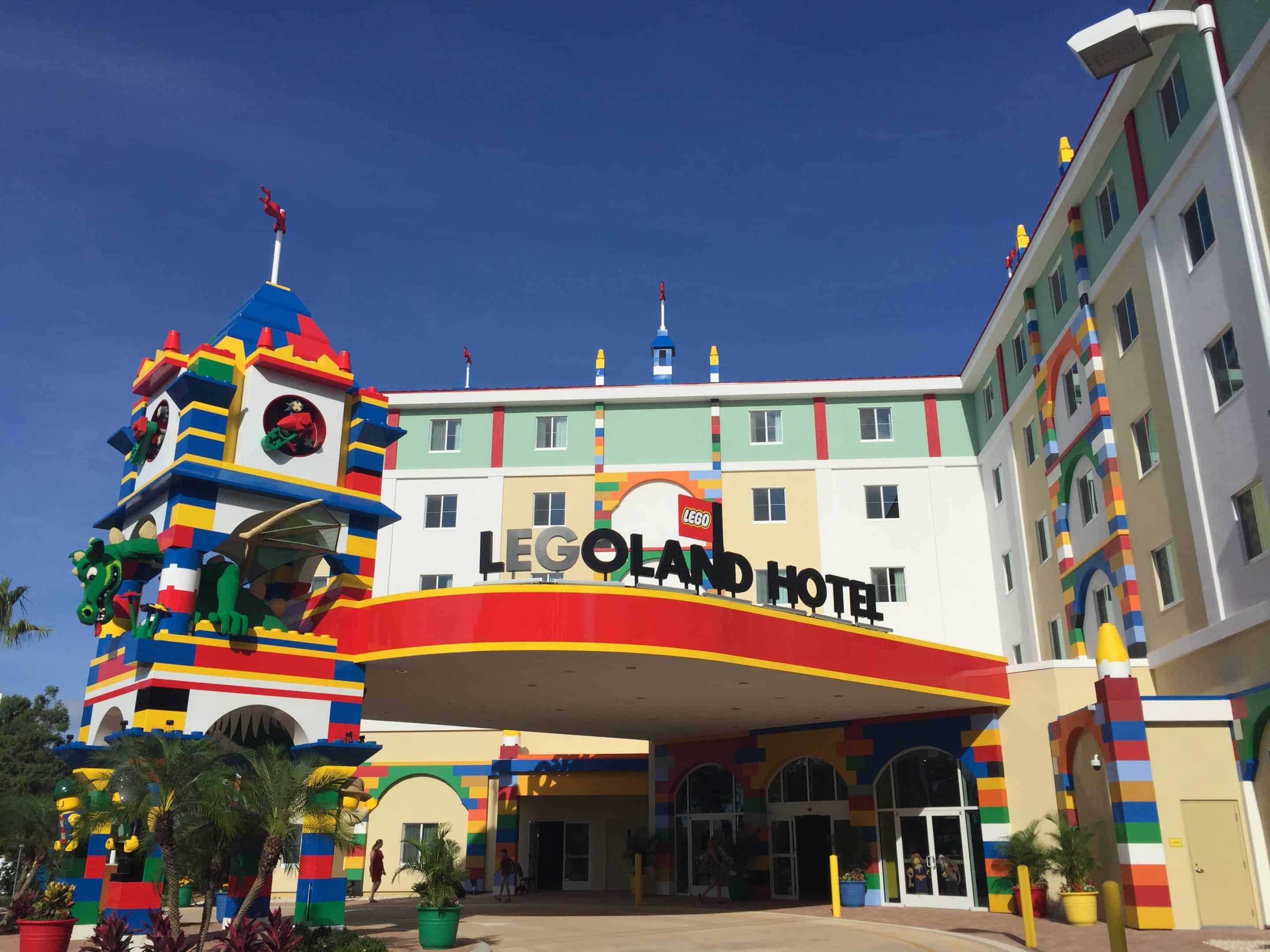 On May 15, 2015, the doors opened…well maybe that's not exactly how it happened, check out the video below…
The grand opening was honored with thousands of colorful LEGO® minifigures blasting out of cannons atop the hotel and a child discovering a key to open the hotel built for kids.
A few of our LEGO® friends greeted us in the lobby. The details in this hotel are incredible. As an avid LEGO® video game player & huge fan of The LEGO® Movie, the little things are really easy to get lost in.
LEGOLAND® Hotel features 152 guest rooms and suites across four themes: Pirate, Kingdom, Adventure, and LEGO® Friends. Guests of the Hotel also enjoy early access to LEGOLAND® Florida Resort, free full breakfast daily, interactive play areas, daily and nightly entertainment, disco elevator, resort pool and much more.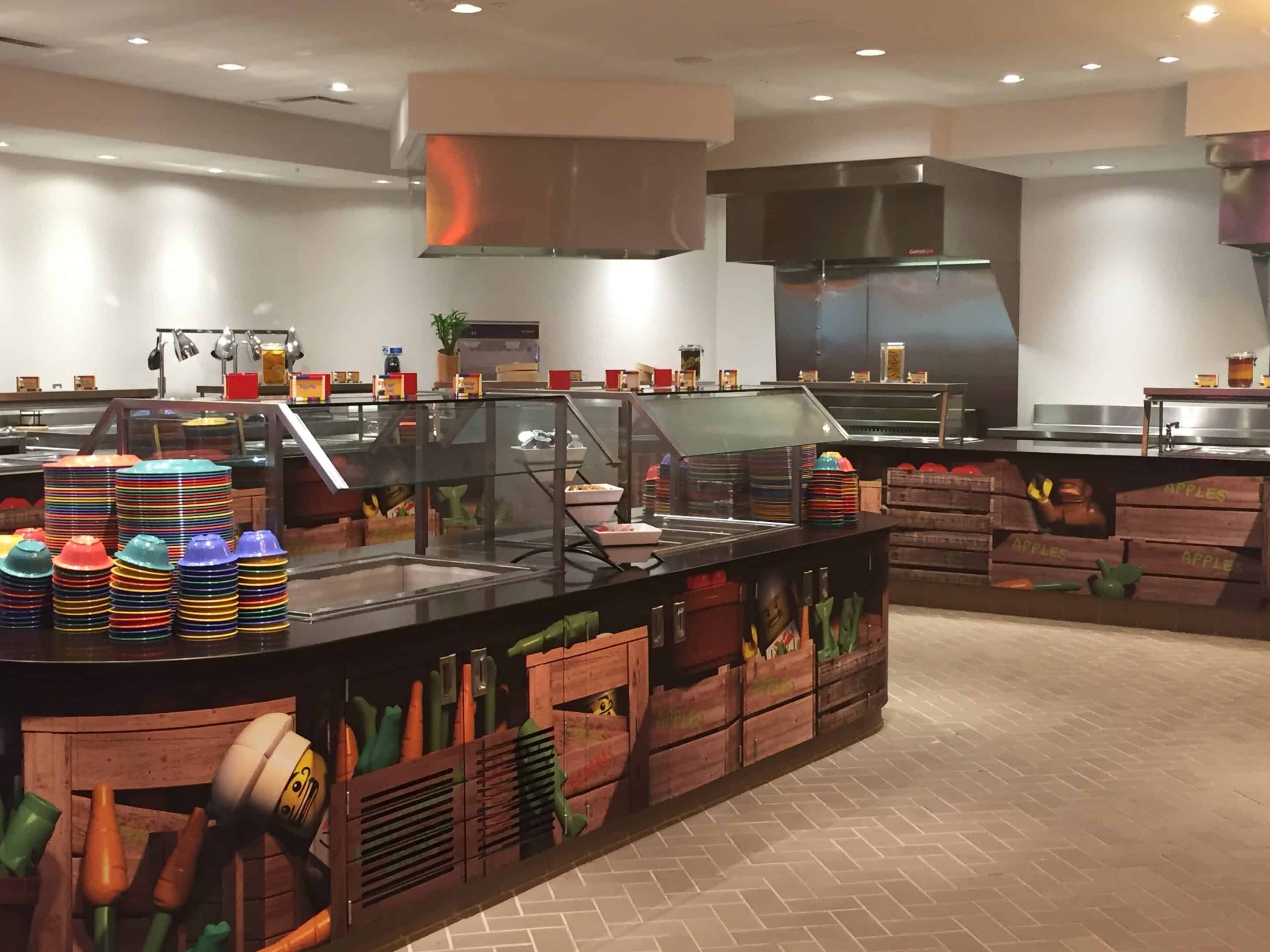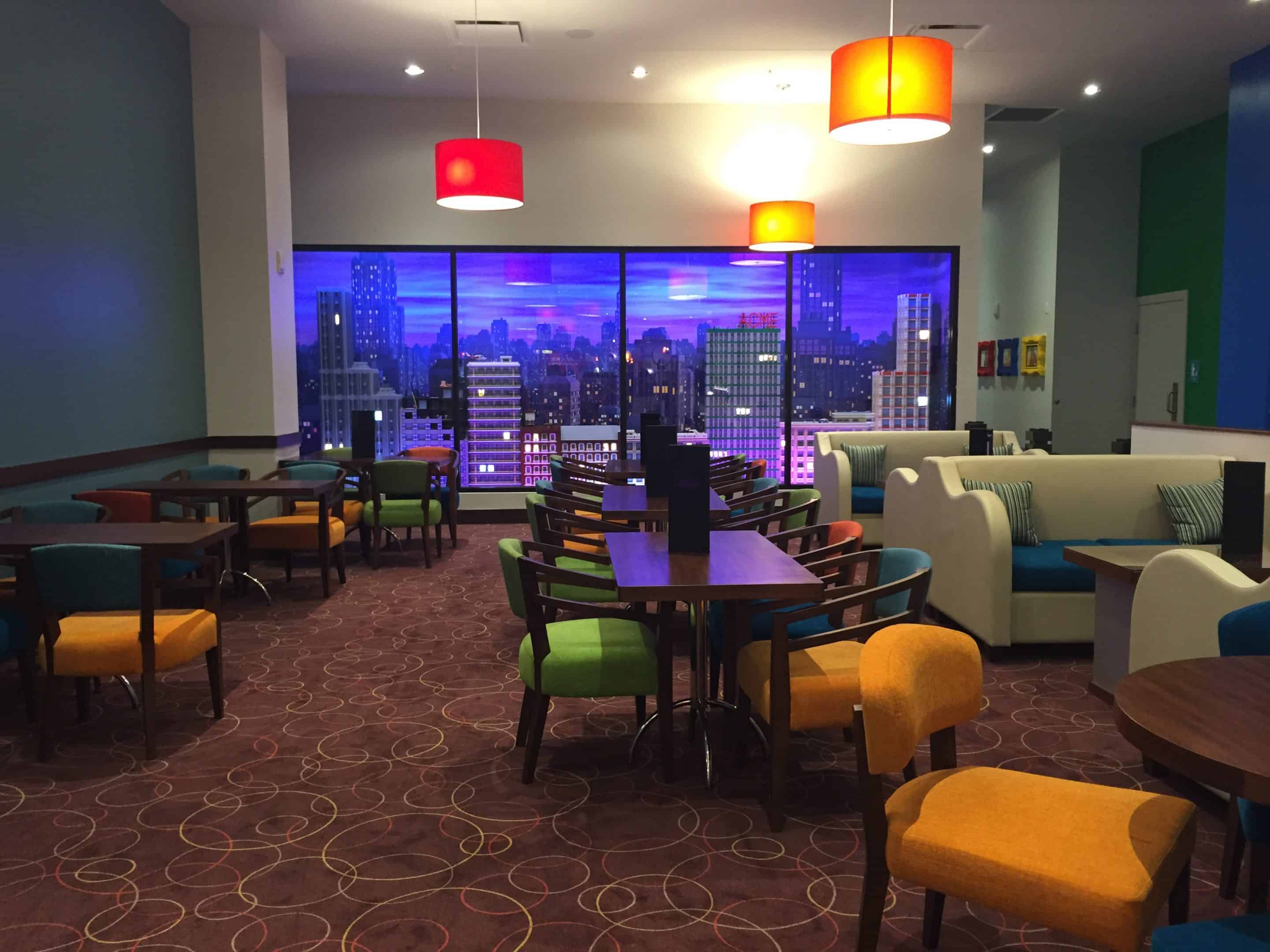 Each room sleeps up to five, and offers a king-sized bed for adults and a separate sleeping area for up to three children, featuring a bunk bed and a trundle bed, as well as two flat panel TVs.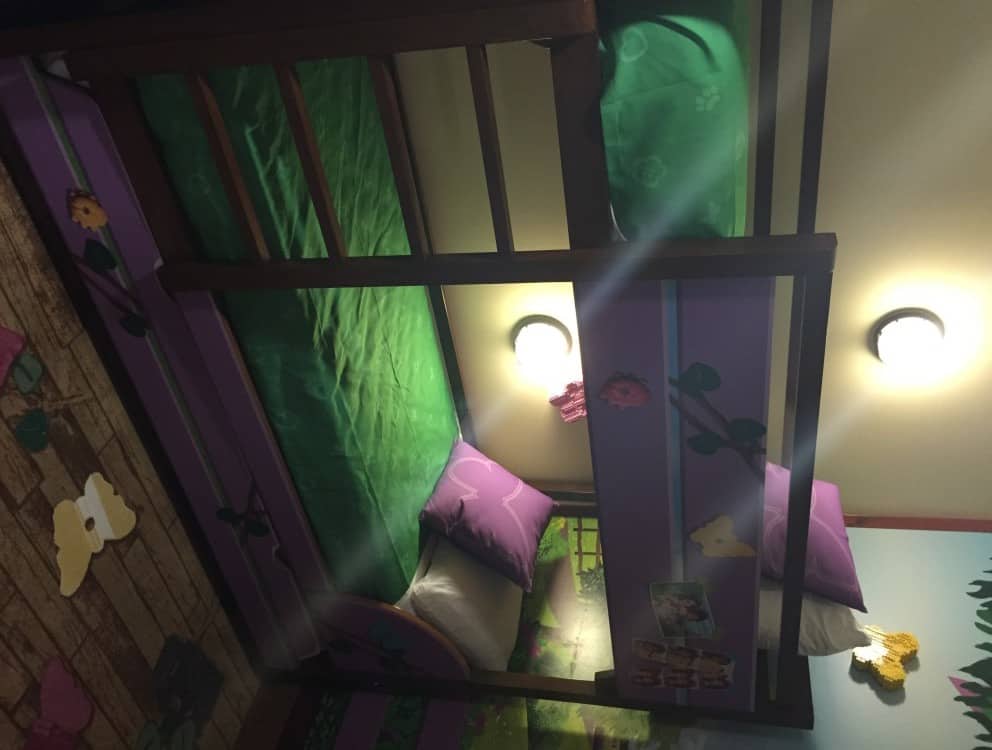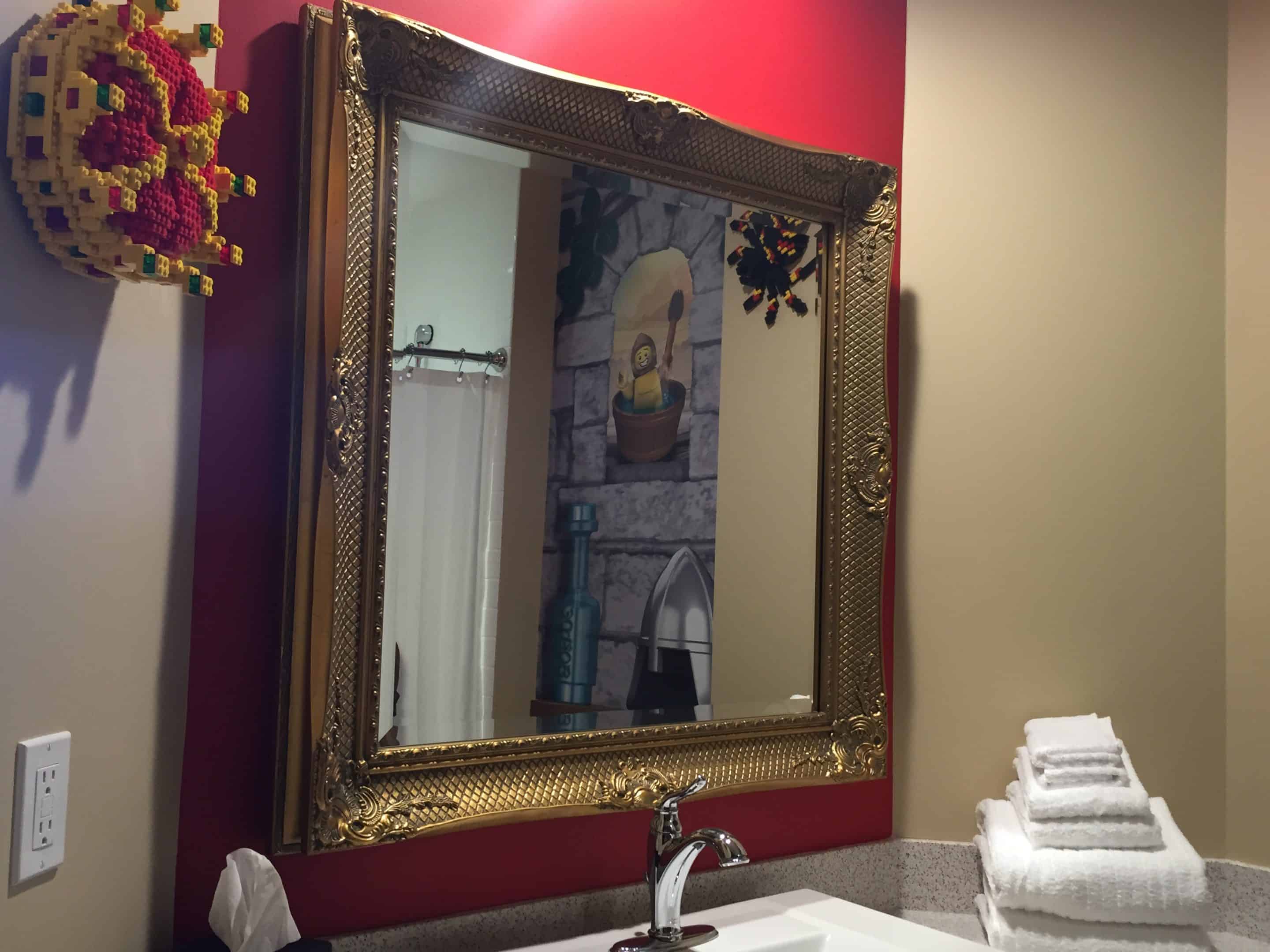 VIP Suites feature a king bed, a living room, pull out sofa, kids' play area and three flat panel TVs. Suites can sleep up to nine people.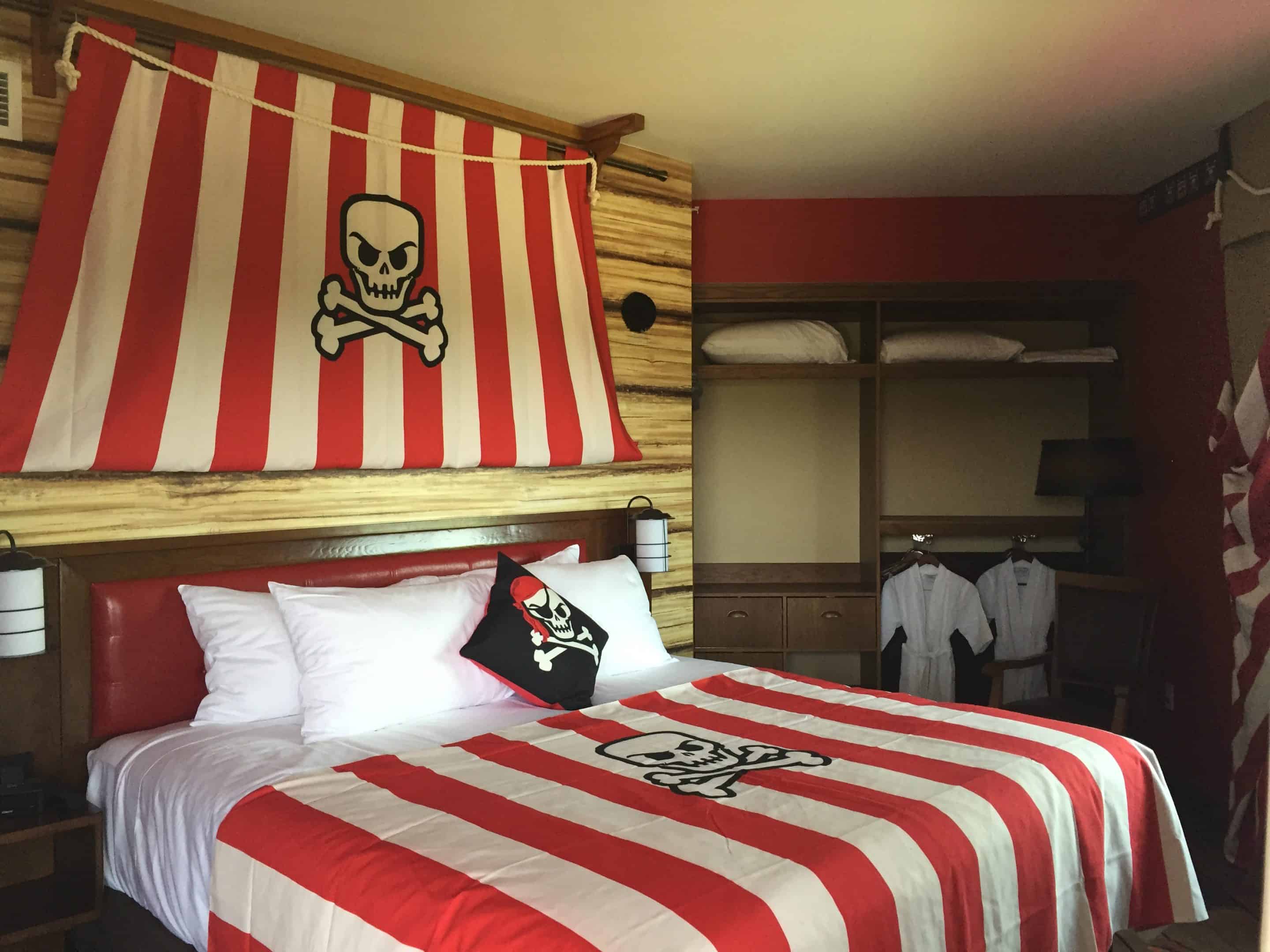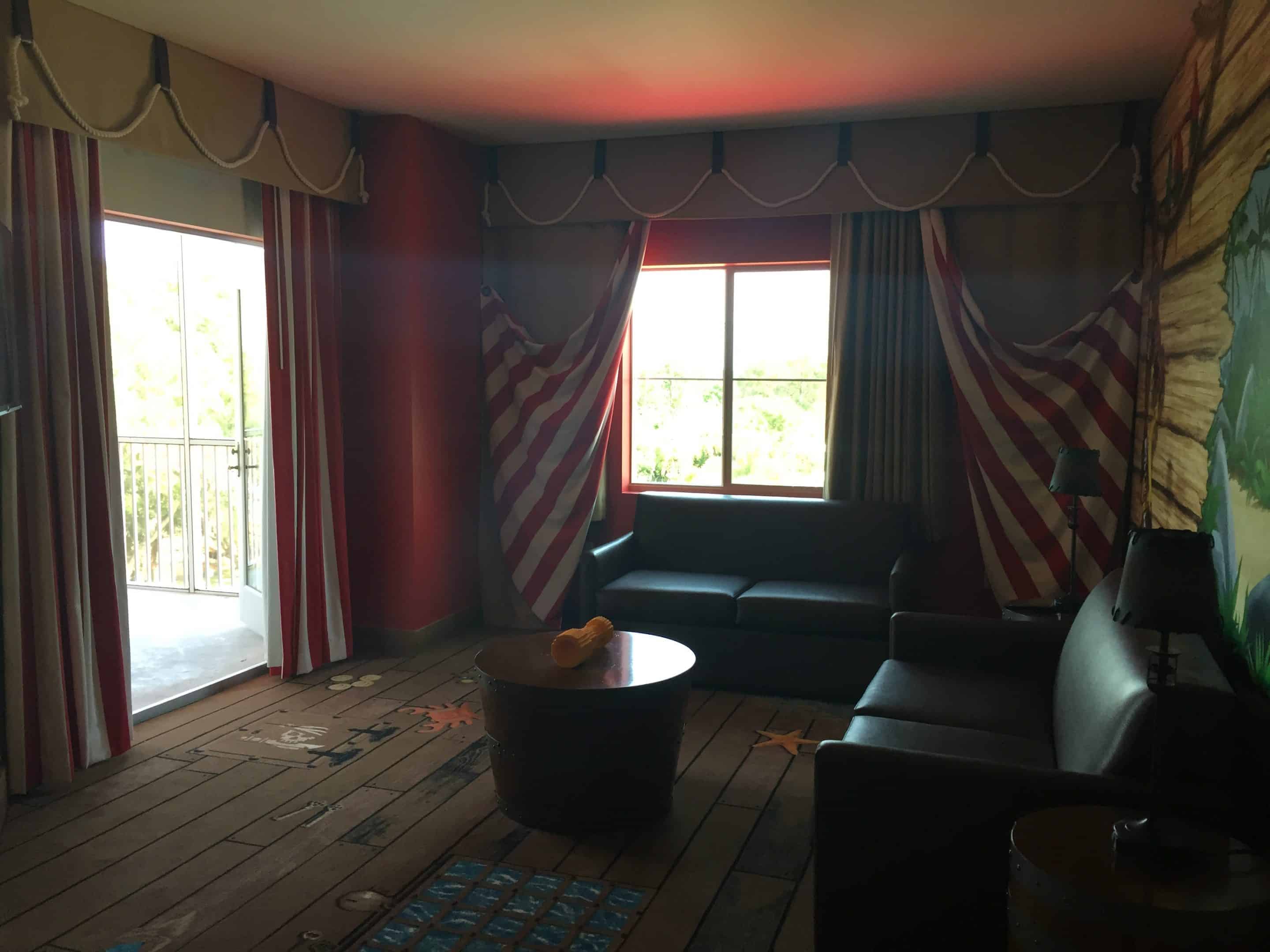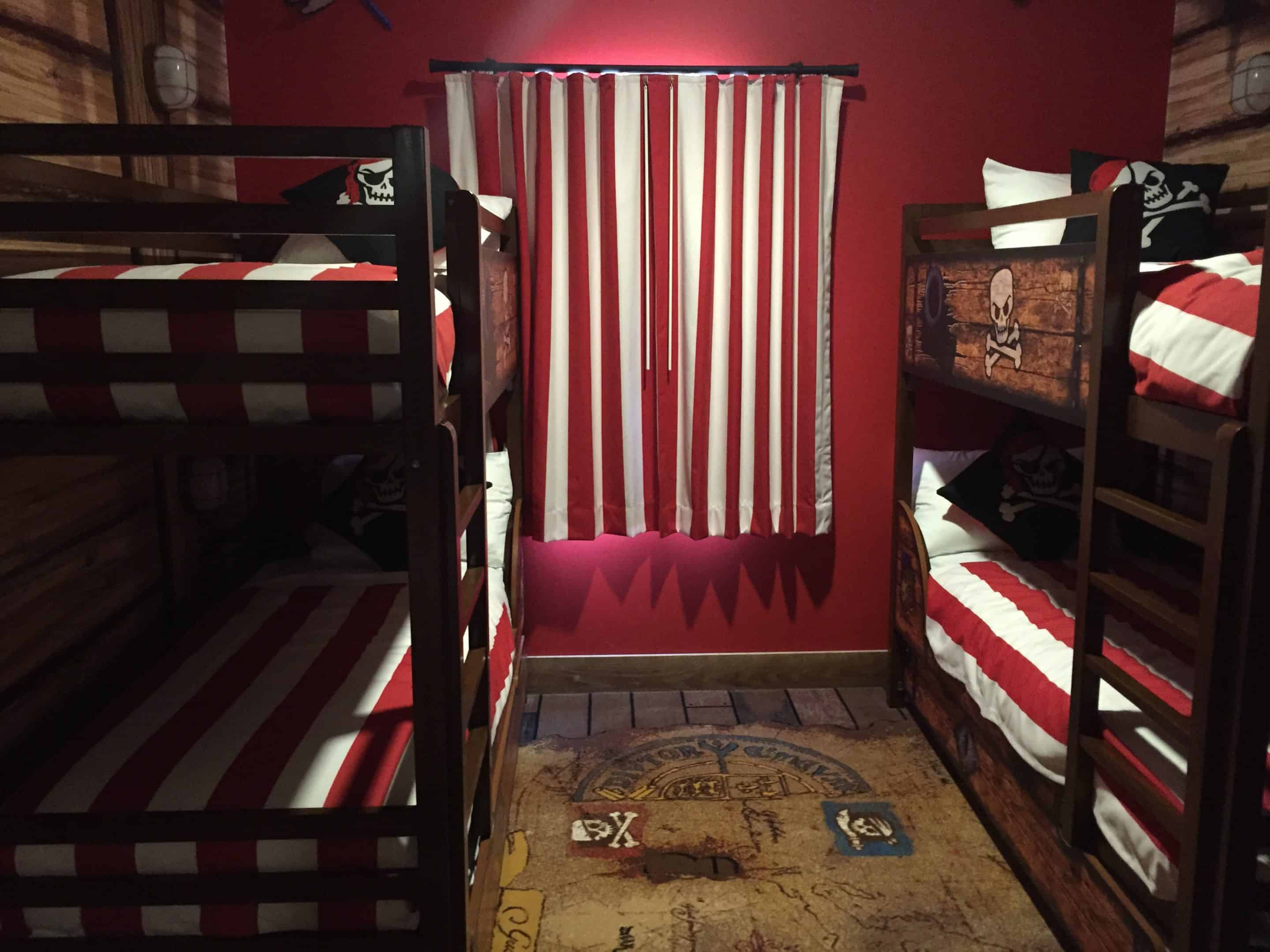 All rooms and suites feature LEGO models and a treasure chest, which can be unlocked only by completing a hotel scavenger hunt.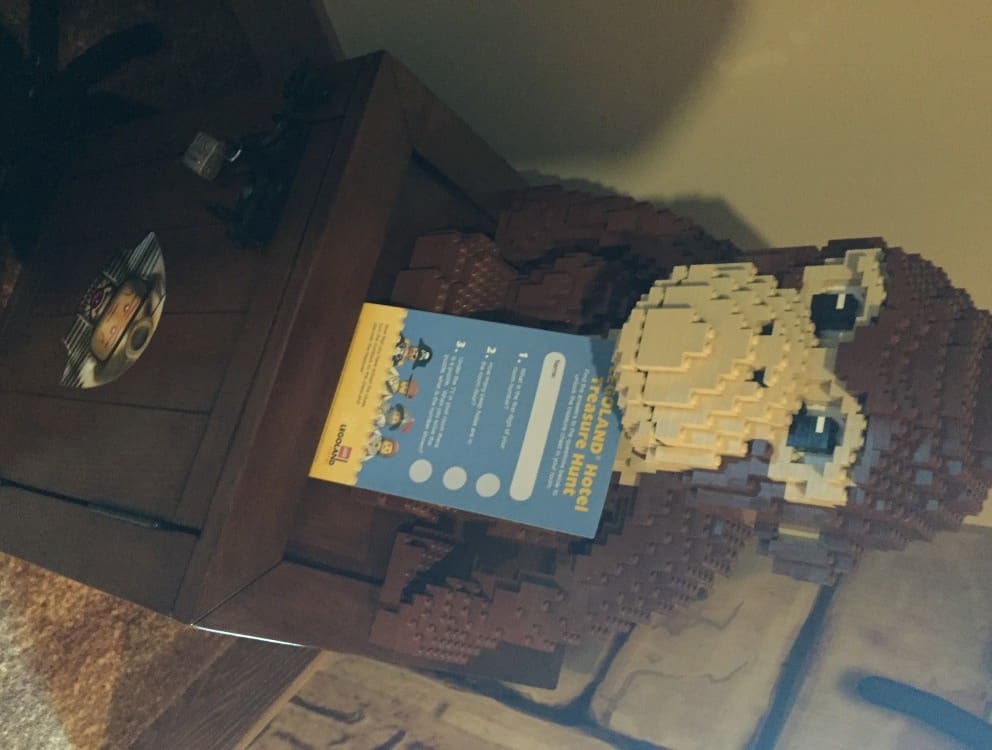 My personal favorite was the Adventure themed rooms due to all the Indiana Jones details!
Sidenote: LEGOLAND® resort is happy to preserve the land that used to be Cypress Gardens. Guests of the hotel can enjoy a relaxing walk on the boardwalk as well as the serene views of Lake Eloise.
Room rates begin at $219 per night. To make a reservation, visit LEGOLANDHotel.com.