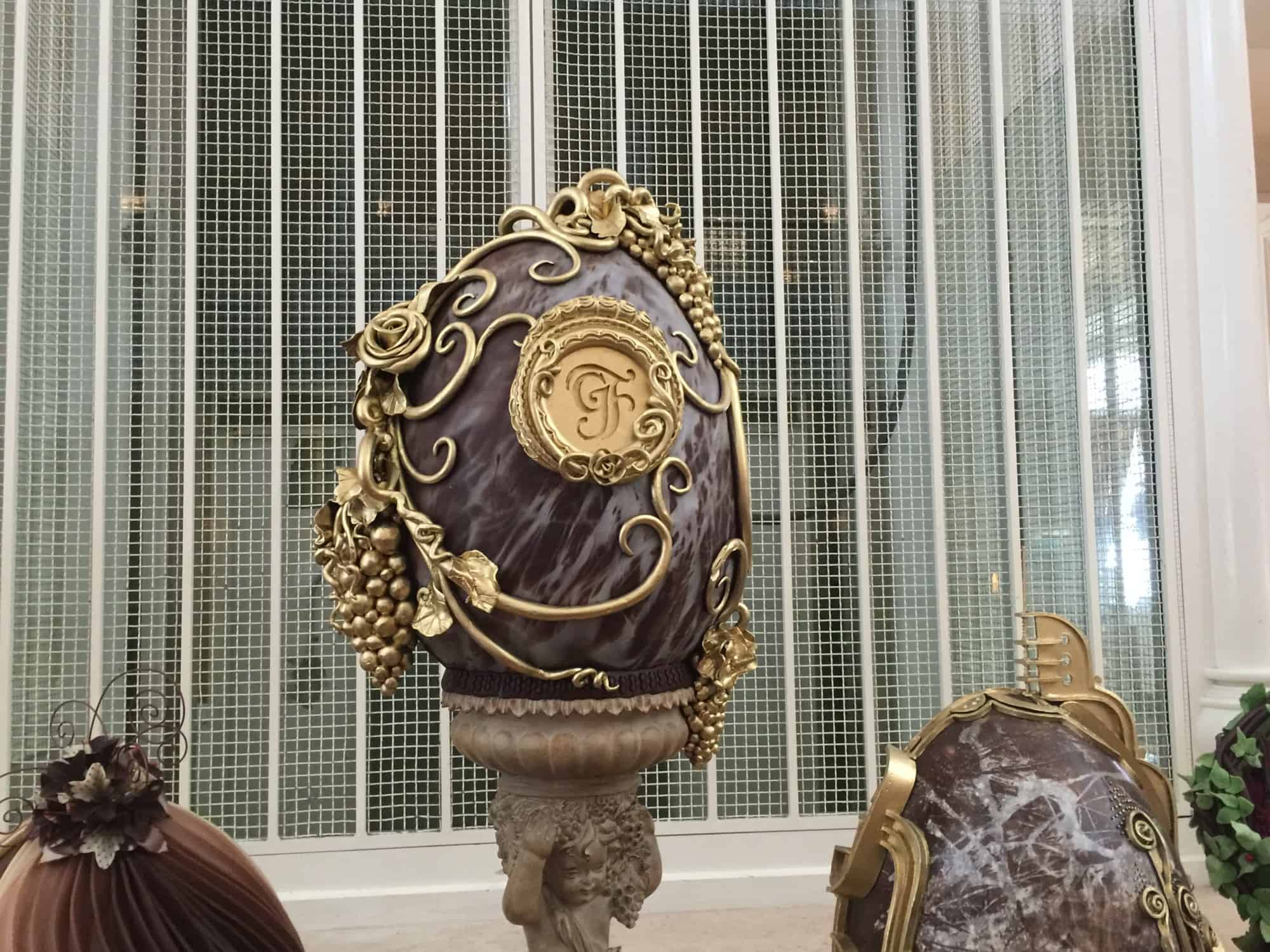 Seeing the completely edible Easter egg displays put together by Walt Disney World's pastry chefs at Disney's Grand Floridian Resort has become a rite of Spring for this local. I love wandering through the lobby, looking at what must be countless hours of work and workmanship  – and did I mention they're all edible??
The team of chefs are given complete creative freedom to come up with and execute their egg designs, and some of them have been creating Easter eggs for over 20 years! These designs took 3 weeks to create and will be on display until April 4th this year.
This season, we see some favorites from last year's Easter Egg Display return, along with some new, captivating favorites. I was glad to see that Disney is able to save these creations and bring them back – so much work, I'd hate for them to be on display only once for a few weeks! Below I'll share all of the amazing creations, in groups of characters and Disney favorites, as well as incredible sugar works of art. I bet you can't pick just one favorite!
Disney character and movie Easter egg creations: 
Sugar artistry statement Easter eggs: 
And this chicken – this Spring Chicken gets its own little gallery. It is AMAZING! Look at the feathers! This is all in chocolate or sugar or something edible. Unbelievable!
Can you pick just one favorite?? Big thanks to Walt Disney World and their amazing chefs for sharing these incredible creations with the world!