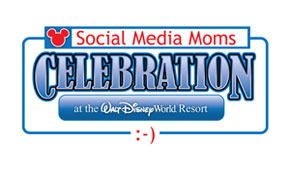 It's hard to believe it's been one year since the first-ever Disney Social Media Moms Celebration! It was such an amazing event and so much has happened since that time! I thought it would be great to go over some of my favorite moments from last year's event as well as what I'm looking forward to this year. Then I thought it would be fun for all the 2011 attendees to link their blogs below so we can get to know each other and our blogs before we meet next week! It'll also be a great way to connect during and after the event as well! Could I use any more exclamation points??!!
Last year I don't think anyone really knew what to expect from Social Media Moms. One thing we knew, it was Disney, so it was going to be full of extra magic. We were definitely given the royal treatment and perhaps even a little spoiled with such great speakers like Guy Kawasaki, Chris Brogan, Maxine Clark, Marissa Jaret Winokur, Mary Ellen Hooper and Kathy Ireland. I know I l earned so much and became full of blogging passion by the end of the conference. We may have endured an unexpected cold snap, but pixie dust pulled us through and the surprises and special touches seemed to never end. (Feel free to check out my flickr stream of the 2010 Disney Social Media Moms Celebration!)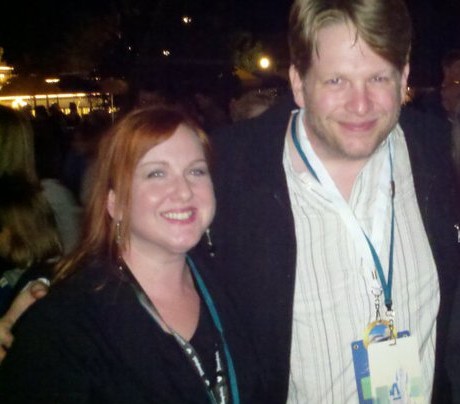 One of my favorite moments was Chris Brogan's speech, which makes me SO excited that he'll be back this year. Another unexpected surprise was bumping into Chef Robert Irvine, who was there filming Dinner: Impossible and cooking for the amazing volunteers that Disney was honoring. Imagine my shock when I had the chance to meet Chef Irvine again later last year and discovered that the picture of Disney Moms Panelist Kathie and I with the Chef was in his desktop screensaver! These are just some of the amazing memories Disney is able to deliver, sometimes without even trying! I was also lucky enough to have the winning seat at our table for the Cinderella Build-a-Bear centerpiece and was able to take that home to share with the family. I cannot wait to see what magic this year brings.
As if knowing some of us were spoiled last year, Disney has upped the ante and given us accommodations at Disney's Grand Floridian Resort and Spa. This will allow me to check off almost all the Deluxe resorts on property (the only one I haven't stayed at is Yacht Club, but I've stayed at Beach Club a million times and toured every hotel on property, so I'm not counting that!) 😉 I am excited to be able to share this experience with my family.
I'm also super excited that I get to hang out with fellow Moms Panelist and bloggy idol Oh Amanda. I haven't seen her since Moms Panel training and can't wait to be in the World with her again! Of course I'm thrilled to see lots of friends and people I met last year AND meet lots of new friends too.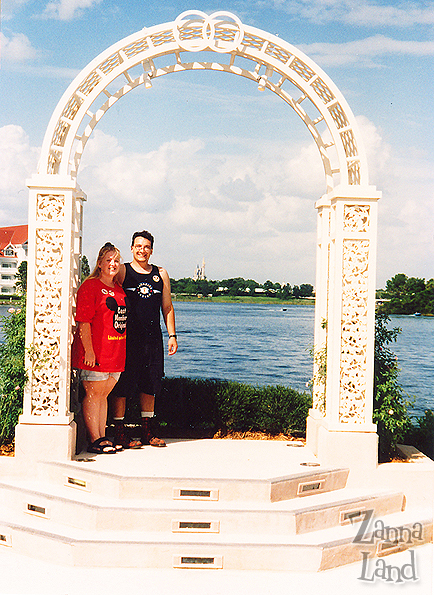 Another highlight I'm looking forward to is the opening presentation and tour by Disney Fairytale Weddings. I have mentioned before that a Disney wedding was always my dream, since the pavilion opened the year we moved down and I worked at the Magic Kingdom. Sure, I had my reception at the Dolphin, but it's not quite the same. And yes, it's now been 14 years since I said "I do" but I still hold out hope that I can have a magical vow renewal on property at some point. Maybe for the 20th… 🙂
Anyway, our pixie dust princesses in charge of the Social Media Moms Celebration have hinted that there will be "special guests" during this presentation. I am crossing my heart and hoping it is the one and only David Tutera. To say I am a fan of him and his show is an understatement. I cry at pretty much every episode and wish he was around when I got married! I will try to hold myself back from hugging him to death in the off chance they let hundreds of mom bloggers near him… 😉 I really think he needs to do a special vow renewal episode, no? I've already got a built in flower girl and ring bearer!
Attendees, what are you most excited about the upcoming Social Media Moms Celebration? Did you attend last year or is this your first time? Have you been to Walt Disney World before? Share a bit about you and your blog – don't forget to link it below! And be sure to say hello if you happen to see a crazy red head trying to camp out in the wedding pavilion!!
If you'd like, check out two posts I did last year for attendees planning for their Disney vacation:
Top 5 Must Sees for First Time Disney Visitors
Solo Parenting Tips to Visit Walt Disney World
Explore my Disney News section as well – including Fast Facts on Disney's Wild Africa Trek and some Disney Merchandise highlights to be on the lookout for!
Thanks for visiting and see ya real soon!