It is no secret that Raglan Road Irish Pub and Restaurant is one of my favorite spots at Downtown Disney here in Orlando. I've always been a fan of their amazing Chef Kevin Dundon's creations as well as the great live music and atmosphere the location offers. Having grown up outside of Boston, the granddaughter of Irish immigrants, I've also always had a great love in my heart for Irish music and dancing. Many high school friends took part in Irish step-dancing and I was always amazed by their syncopated movements and talent. Now Raglan Road brings some great Irish culture to all of us here in Central Florida, with their first ever boutique Irish festival called "The Great Irish Hooley" taking place from August 31-September 3 at Downtown Disney.
Here is all the official information about what exactly a Hooley is and what to expect there:
LAKE BUENA VISTA, Fla. – Labor Day weekend guests at Downtown Disney Pleasure Island can eat, drink, dance and celebrate during Central Florida's first boutique Irish festival — The Great Irish Hooley — August 31 through Sept. 3.
A traditional Irish social celebration, the "Hooley" combines music ranging from traditional to rock tunes with entertainment and interactive fun for the whole family.  Raglan Road's Great Irish Hooley will make the long weekend memorable with a mix of great Irish bands, Irish Dance Workshops for anyone in the family, structured set dancing known as the Ceili (pronounced kay-lee), Celtic face-painting Saturday through Monday and authentic food and beverages for all.
"At last, Orlando has its own boutique Irish festival like those found back home in Ireland and in certain other U.S. cities," says John Cooke, a founding partner of Raglan Road Irish Pub & Restaurant.  "This unique Irish festival will be jam packed with the best of Irish music and entertainment outside of Ireland."
The four-day party kicks off Friday, August 31 at 5 p.m. and continues through midnight Monday, Sept 3.  The Great Irish Hooley entertainment lineup includes six top Irish bands and a troupe of acclaimed dancers:
o   Full Set, a popular Irish band that released its successful debut album last year.  The band plays the festival Friday through Monday to begin a U.S. tour that includes the Milwaukee Irish Fest.
o   Elevation, the U2 Tribute Band.  Elevation will play the pub stage Saturday and a full show under the Florida sky on the patio stage Sunday evening.
o   Creel, Raglan Road's popular house band, will play all weekend.
o   The Raglan Rogues, here from Dublin with their energetic expression of Irish folk and traditional tunes, will play Thursday through Monday.
o   Danny Burns brings his unique blend of Irish ballads and contemporary Irish music to Raglan Friday through Monday.
o   Johnny "Snaggs" Norton is a renowned Dublin entertainer in the tradition of the great Irish folk and ballad groups who has toured worldwide with Riverdance.  His performances Saturday through Monday include sing-along songs from the great Traditional Irish Songbook.
o   The Raglan Road Irish Dancers, the resident six-strong troupe of champion Irish dancers plucked from the stages of the most famed Irish dance shows, perform throughout the weekend.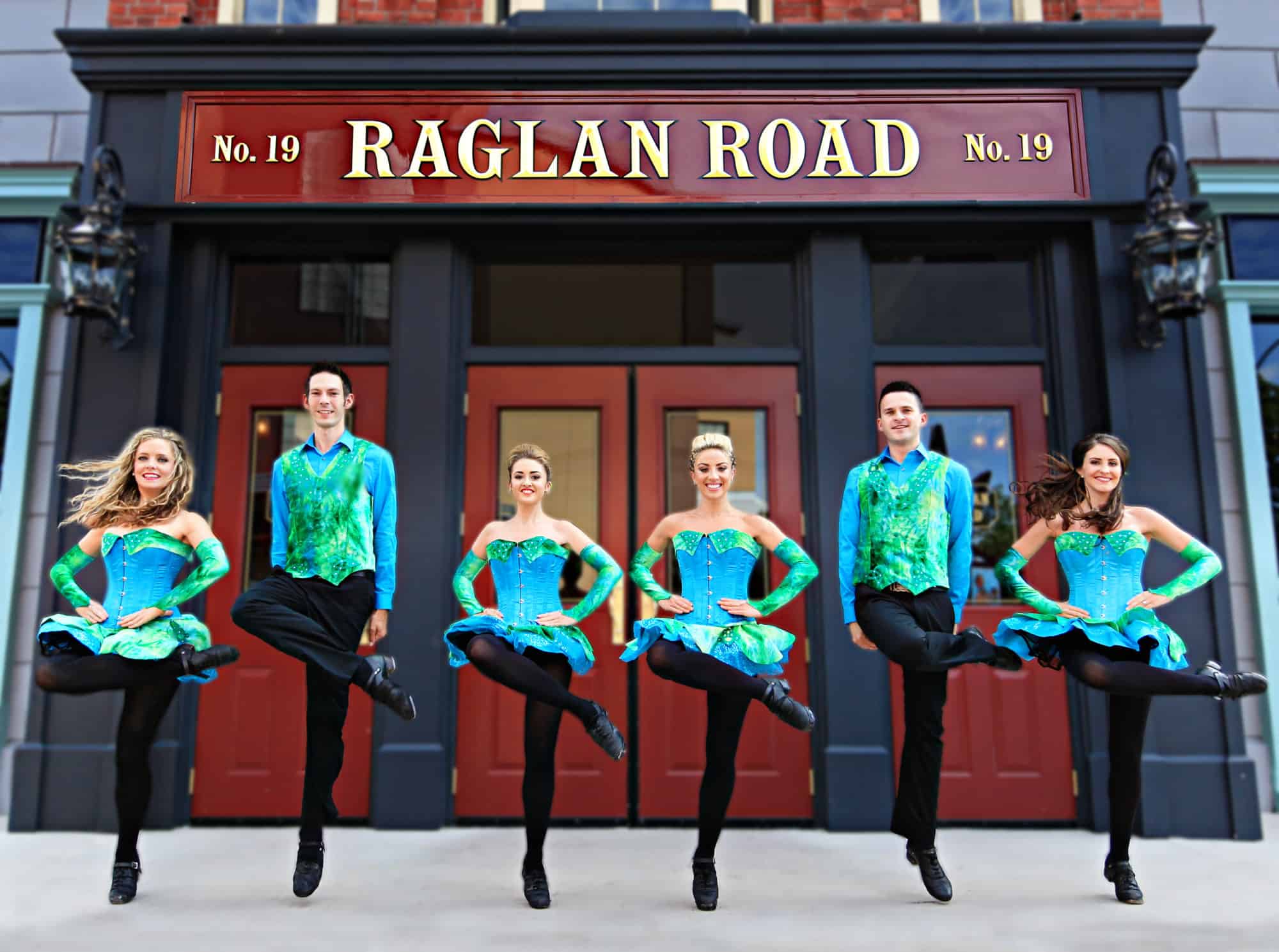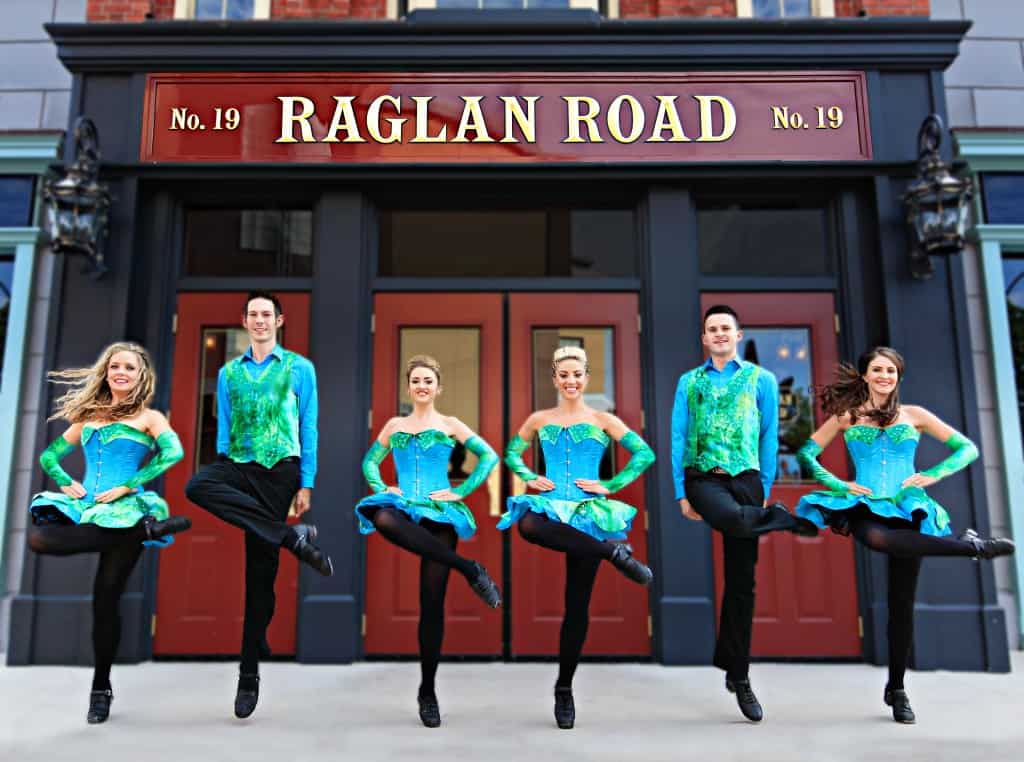 On Saturday, Sunday and Monday, guests can participate in Irish Dance Workshops — "From Our Roots to Riverdance" — with renowned Irish dancer and choreographer Ronan McCormack of the original Riverdance cast and the Raglan Road Dancers.Ronan will chart and demonstrate the origins and traditional styles of Irish Dance through to the contemporary styles of dance made famous by Riverdance.  And on each of those three afternoons, guests can step up for a two-hour Ceili (kay-lee) – a traditional music and structured set-dancing event that was the precursor to today's popular country line dancing.
Throughout the Hooley, guests can belly up to one of Raglan Road's 130-year-old imported-from-Ireland bars or grab a table for authentic fare by Irish celebrity chef Kevin Dundon.  The restaurant, a Diners' Choice 2012 award winner, is known for its beer-battered fish and chips, as well as its Shepherd's pie with a contemporary twist, delectable seafood, Kevin's Heavenly Ham and other popular entrees.  Desserts like the Bread & Butter Pudding and the decadently chocolate Dunbrody Kiss are just as popular.  Raglan Road also offers gluten-free items including scallops, fish and chips, calamari, onion rings and pasta dishes.
Owned and operated by Irish partners and celebrity chef Kevin Dundon – famous for his five-star hotel and cookery school in Ireland – Raglan Road features traditional Irish dishes and new creations with a Celtic twist.  The restaurant's warm interior of aged walnut and mahogany woods from old Irish bars and churches was built in Ireland and shipped to Orlando.  Live entertainment nightly includes Irish house band Creel (Monday through Saturday) and Irish duo Johnny and Justin (Sundays) plus The Raglan Road Irish Dancers perform seven nights a week.  Lunch is served 11 a.m.-3 p.m.; Dinner 3-11 p.m.; Bar menu 11 p.m.-late.  Raglan Road Irish Pub & Restaurant is located on Pleasure Island at Downtown Disney in the Walt Disney World Resort, 1640 E. Buena Vista Dr., Lake Buena Vista, Fla.  Visit RaglanRoad.com or call 407/938-0300.