Those of you regular readers here at ZannaLand know that I'm not exactly the pinnacle of proper journalistic procedure and format. I did not come to this blog by way of a former career in the media, any official training, or degrees to back me up (unless you want to count writing for the high school newspaper and those two semesters of public relations in college). This is, I'm sure, more than evident in the casual way that I share my thoughts and views here with you. I do this to connect with readers and hopefully speak to them on the same level. So it is in that same vein that I share the following pre-amble to the amazing interview I'm about to post —
If you've met me in real life, you also know that shy and socially awkward are probably the first two impressions that come to mind. There's a reason I write! However, after several meetings or perhaps an adult beverage, I do mellow out and relax. That said, hanging around my fellow bloggers and media mavens, I finally get that concept of:  "What's the worse they can say? No? Then you move on!"
So it was channeling one of those very bloggers that gave me the confidence to approach Chef Dundon after meeting him at the Raglan Road Signature Dinner and ask for an interview. As soon as I had the thought, the confidence was there and I knew I could do it. Even if he blew me off and said he was too busy, or was polite and said yes but later blew me off, I was going to DO it. So I did. And guess what? (not hard to guess reading the title of this post!) He said "That would be wonderful!" I spent the rest of the night on cloud 9, if for no other reason than I had made that next step in my new life as a purveyor of fine social media. (Like that title? I just made it up.)
Anyway, now you know the story behind the story and it is with great pleasure and honor that I present the following interview to you, my readers, and hope you enjoy it. Here's a little more about Kevin Dundon's background: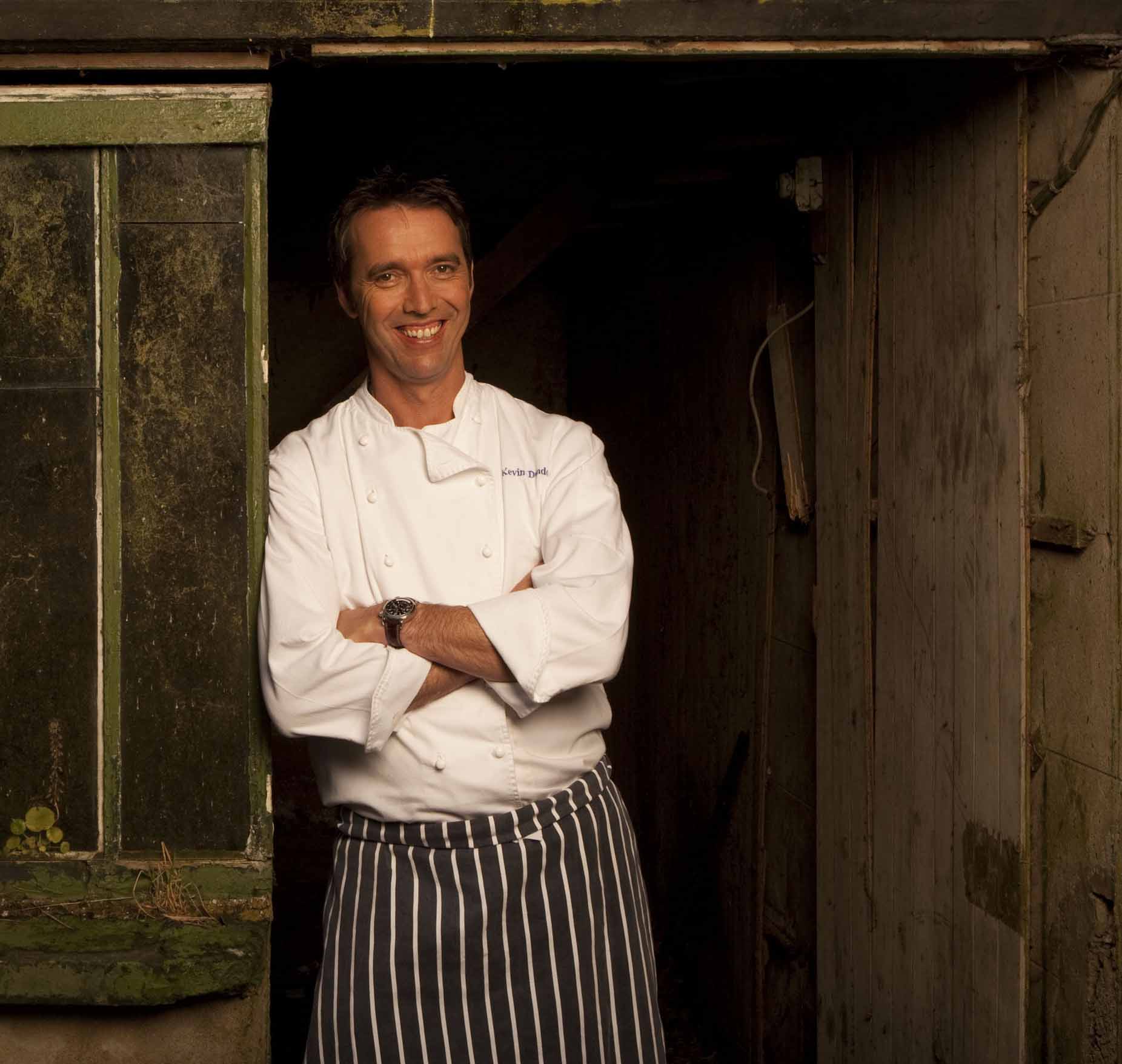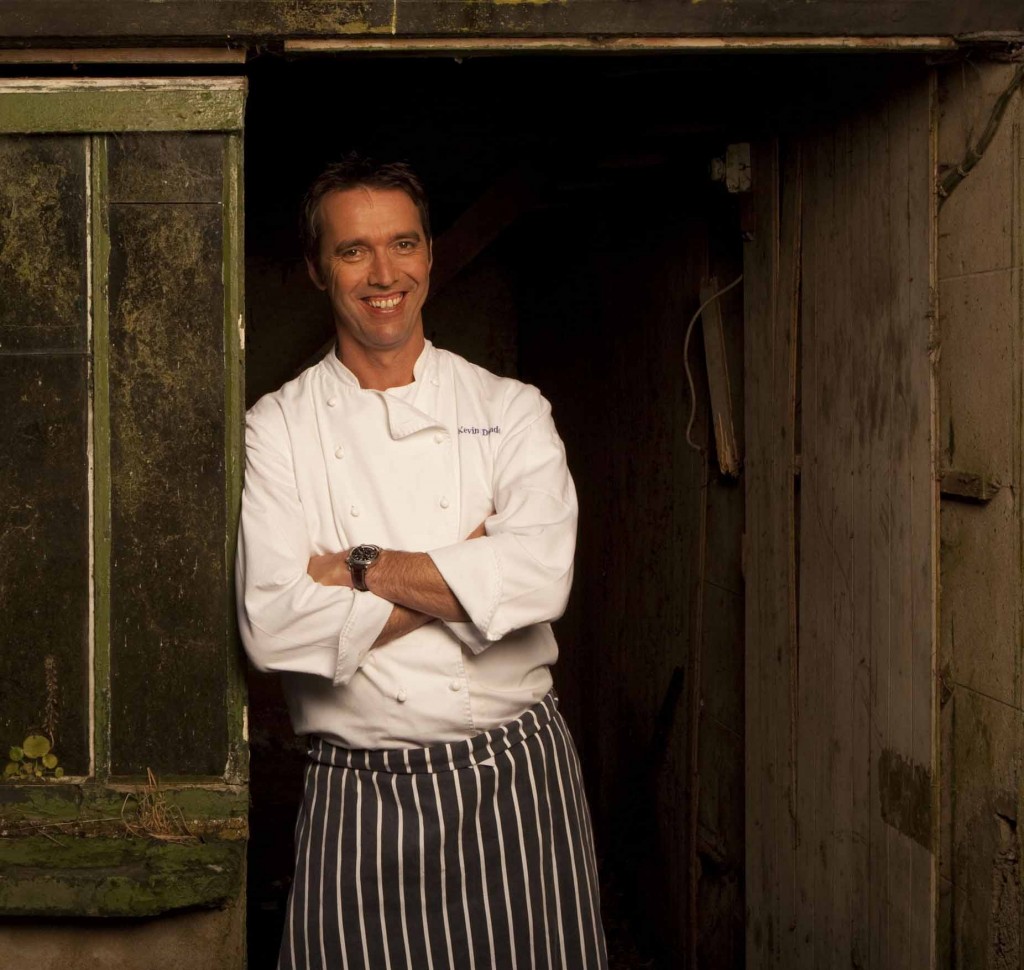 Kevin Dundon is the Chef/Proprietor of Dunbrody Country House Hotel & Restaurant, located in Ireland's sunny South East. Dunbrody was established in 1997 by Kevin and his wife Catherine and has very quickly become a must-see for all foodies. It is now considered to be one of Ireland's Premier Hotels & Restaurant. Kevin's runs a cookery school at the hotel as well which already recognised as one of the most respected in the country. (source: KevinDundon.com)
In addition Kevin is the Chef/Patron of Raglan Road which has two locations, Downtown Disney in Orlando and Kansas City, MO. Given that Chef Dundon has cooked for none other than Her Majesty, The Queen and Bono, I think it goes without saying that Raglan Road will not disappoint. He is also author of two cookbooks: Full on Irish: Creative Contemporary Cooking
and Great Family Food
. Is there another in the works? Read on…
Zanna: You accomplished so much at a young age. To what do you attribute your passion and drive? Was it always a goal to open a place like Dunbrody House or is doing a little bit of everything what keeps you going?
Kevin Dundon: I have a constant quest to succeed in whatever I do, and to succeed you need to work very hard so I suppose that is drive in itself. As for Dunbrody House Hotel & Restaurant, Catherine and I work very hard to run it as effectively and as efficiently as it is run but I also enjoy doing all my other ventures in food as well. It's the variation of work that helps to constantly broaden your culinary horizon.
Z: Did you originally set out to do away with American pre-conceptions about Irish cuisine when you created the menu for Raglan Road Pub? What was the biggest hurdle you've had to overcome to appeal to American palates, if any? Were there any dishes you thought wouldn't work here but did or vice versa?
KD: My goal when creating the menu was to highlight to the customers the best of Irish cuisine. When we introduce a dish to the menu we try and test it well and then introduce it very slowly, taking into account all feedback received on route and then implement any corrective changes. But again it is quite easy as our focus is the best of Irish.
Z: I've noticed that in addition to the amazing savory dishes you make, you are quite the master at incredible desserts. Do you have a sweet tooth yourself and what is your favorite self-created dessert to date?
KD: I love nice simple desserts. As children we had lots of desserts, all the real old fashioned hot puddings etc and comfort food. I think a good dessert can crown a fantastic meal experience. All things in moderation!!!
Z: I loved that your most recent cook book, Great Family Food, focused on just that – great food for families.  What's your favorite dish to make with your children?
KD: Roast Chicken with Bread sauce or Meatballs in tomato sauce. Followed by pavlova. Yum!!
Z: Speaking of your family, have you taken them to Walt Disney World on your visits here? I know you are a fan of architecture, Disney can be a great place to discover some interesting architectural designs. Do you have a favorite ride or attraction at Disney?
KD: Yes the children love Walt Disney. The last time we visited they really enjoyed all the toy story attractions!! Really it's just an adventure paradise so it is difficult to select a favourite.
Z: At the recent Tables in Wonderland experience at Raglan Road, you shared with us so many wonderful dishes. Do you have any plans to add any of the items you made to the menu permanently? (I particularly loved the salad and the lobster bisque, but each dish was amazing!)
KD: The lobster bisque was one particular dish which was very well received and possible will find its way onto the permanent menu soon-stay tuned!!
Z: What do you have coming up in the future? Any further cooking experiences at Raglan Road or elsewhere? A new cook book in the works? (If so, can you give us a preview of the theme of the book?)
KD: Yes another book in the pipeline –it will be a book about all my tried and tested recipes . Recipes that work!! As for other ventures I am hoping to continue to partake in all activities circa the promotion of food!
…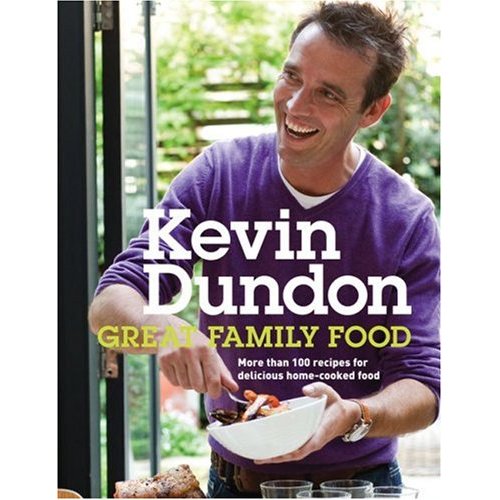 Great thanks to Chef Dundon for the interview and for Raglan Road for helping make it happen. It was an honor to meet you and I'm so happy I can share your thoughts and book with readers of ZannaLand! I'm excited to see what you're up to next.
As a thank you to all my readers, I'd love to give away one of the signed copies of Chef Dundon's latest cookbook, Great Family Food
which we received at the Tables in Wonderland dinner. It is an amazing book full of beautiful pictures of delicious recipes and I'm sure you will enjoy it.
To enter the giveaway –

Please comment below – perhaps Chef is reading, so tell him your favorites from Raglan Road!

Additional entries may be earned by sharing this post on Stumble Upon, Digg, De.li.ci.ous, Reddit, etc.
Sharing it on twitter and facebook will count as another entry too. Feel free to use this pre-written status update:
"I just entered to win a @ChefDundon cookbook  from @zannaland & you can enter too at: https://zannaland.com/esUq"
Comment with each additional entry so I can count them up properly to choose a winner using random.org.
Giveaway ends Monday, June 21 at 11:59p eastern. Good luck!