After sharing several fun images and teaser trailers with alternate endings, Disney-Pixar has now released the official movie poster for Monsters University, starring the voice talents of Billy Crystal and John Goodman. At Monsters University, we'll see what sort of scare-jinx the pair got into before working together on the Scare Floor. Be sure to check out the official Monsters University campus website too, where you can purchase apparel to show your school spirit!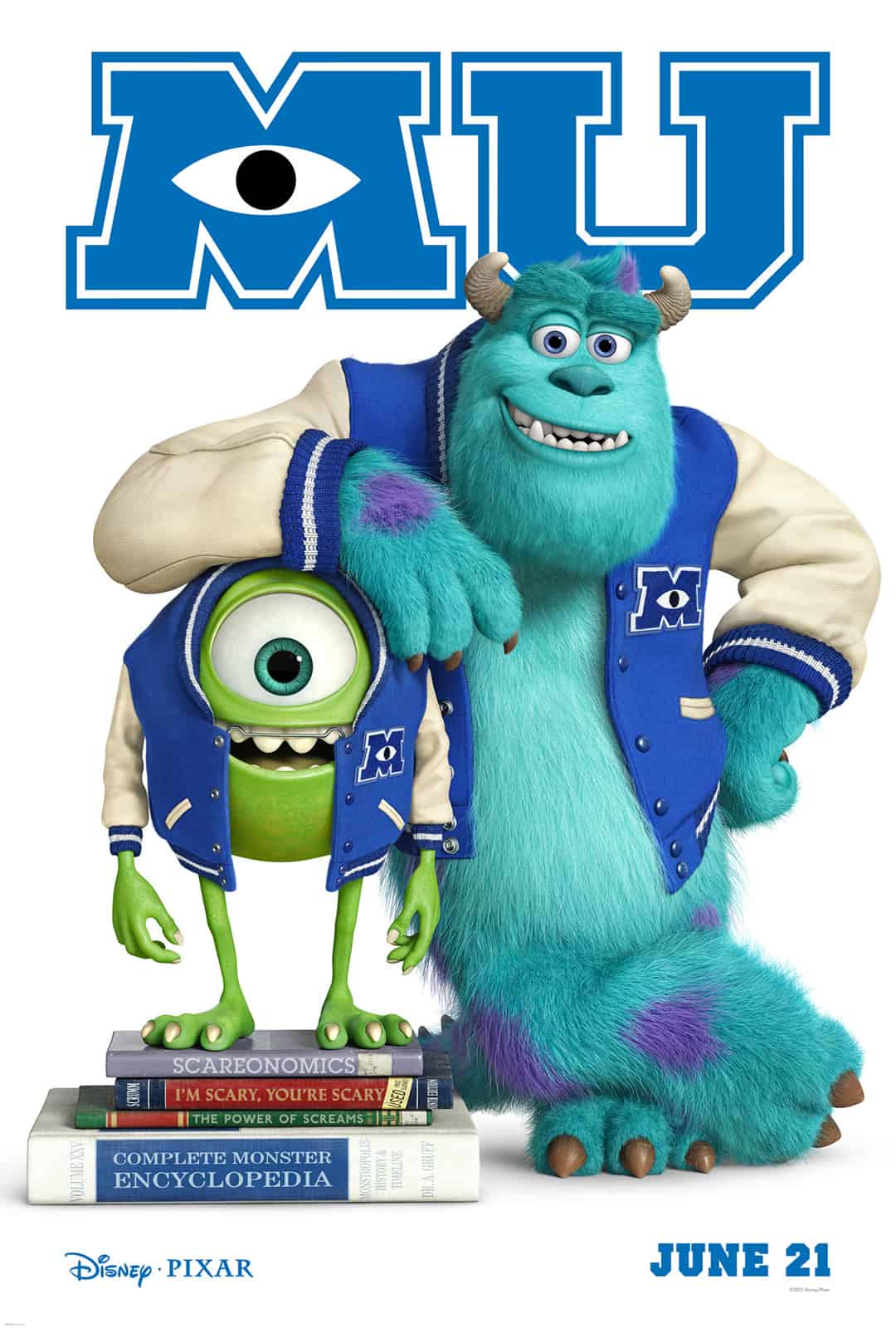 Like MONSTERS UNIVERSITY on Facebook at http://www.facebook.com/PixarMonstersUniversity
MONSTERS UNIVERSITY arrives in theatres everywhere on June 21, 2013!