During the Pixar presentation at D23's Expo in Anaheim last August, lucky attendees were shown this clip of Brave – opening in theatres June 22. We were unable to share it until now – and finally, the world can see it! Once again, it is simply stunning, and I do not have enough words to describe how excited I am for this film!
And here's a bonus clip – the commercial that aired during Sunday's Academy Awards ceremonies – the music was so lovely, I had to share it here: [the Gaelic song is Tha Mo Ghaol Air Aird A' Chuain by Julie Fowlis.]
Lastly, a brand new, even more vibrant poster for Brave: (click to see full-size)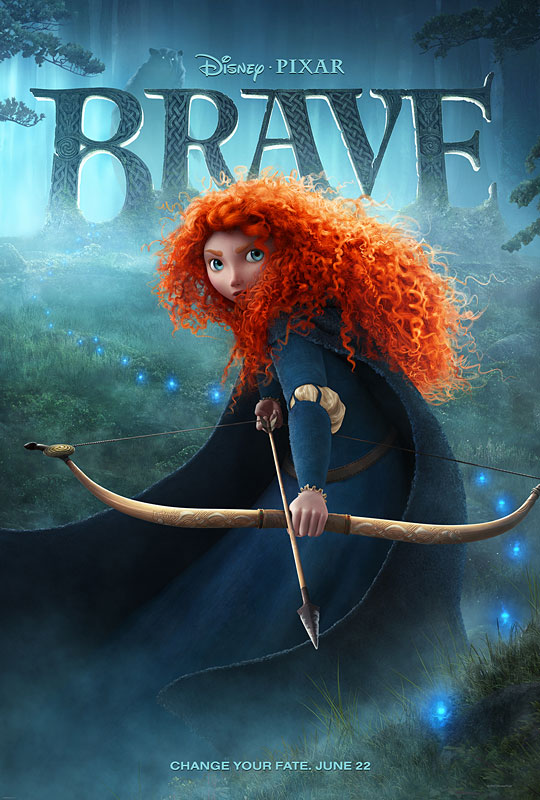 See you at the movies on June 22!