For the third year in a row, Disney Parks in the US are doing a 24-hour Disney day. Starting with Leap Day back in 2012, we all enjoyed "One More Disney Day" followed in 2013 by the Monstrous Summer Memorial Day 24 Hour Party. This year, we will all Rock Your Disney Side with the Heroes and Villains 24 Hour Party. Guests are encouraged to dress up as their favorite Disney hero or villain and enjoy 24 continuous hours in Walt Disney World's Magic Kingdom or the Disneyland Resort parks. The party will feature lots of Hero and Villain photo ops, entertainment and specialty food items as the parks stay open from 6am May 23 – 6am May24. Here's a rundown of what to see, where to eat and what to do at Walt Disney World's Magic Kingdom:
Let's start with the food! There are quite a few must-try options available only for the event, hopefully there are no cupcake overdoses! (All food photos ©Disney)
Rock Your Disney Side Cupcake – at the Main Street Confectionery, Big Top Souvenirs, or Prairie Outpost & Supply
Maleficent Cupcake, Frozen-themed Cupcake, & Olaf Carrot Cupcake – at the Main Street Bakery
Princess-themed Cupcakes – will be found at Gaston's Tavern
Poisoned Apple Waffle Sundae – Sleepy Hollow
Poisoned Apple Shortcake Sundae – Storybook Treats
Olaf Sipper Cup with Specialty Beverage – found at Friar's Nook and The Lunching Pad
Heroes and Villains-themed Cotton Candy – various locations at Outdoor Food carts
Mickey's Kitchen Sink Sundae – at Plaza Ice Cream Parlor (but I believe this is available normally now)
If 6am is too early to Rock Your Sweet Tooth, many dining locations will be offering a breakfast option on the morning of the 23rd or 24th depending on location. One of my favorite moments of last year's event was having beignets at 5am in front of Cinderella Castle. Hoping for something to top that this year! For organization purposes, I put together a handy dandy table of what's available:
| | | | |
| --- | --- | --- | --- |
| Location Name: | Friday 5/23 | Saturday 5/24 | Hot Breakfast Served: |
| Main Street Bakery |  yes |  yes | breakfast sandwiches |
| Plaza Ice Cream Parlor |  no |  yes | |
| Casey's Corner |  yes | yes | breakfast sandwich |
| Auntie Gravity's |  yes |  no | |
| The Lunching Pad | yes | yes | breakfast hot dog |
| Cosmic Ray's Starlight Cafe |  no | yes | breakfast sandwich |
| Cheshire Cafe |  yes | no | |
| Storybook Treats | no | yes | |
| Friar's Nook |  no |  yes | |
| Pinocchio Village Haus | no | yes | breakfast flatbread pizza |
| Gaston's Tavern | yes | yes | |
| Liberty Square Market | yes | no | |
| Sleepy Hollow | yes | yes | breakfast waffle sandwich |
| Columbia Harbor House | yes | yes | French toast sticks & bacon |
| Westward Ho | yes | yes | |
| Pecos Bill's | no | yes | breakfast sandwich |
| Sunshine Tree Terrace | yes | no | |
| Aloha Isle | no | yes | |
As more information becomes available on other dining locations or times, I'll of course update this post.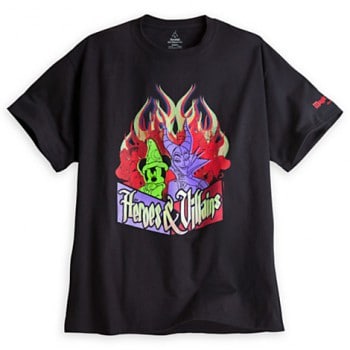 Entertainment options will offer a little something for everyone to enjoy:
Special Character Greetings will take place both Friday and Saturday – Disney heroes and villains will be making appearances around the park, check the Times Guide for more information.
Special Photo Opportunities both Friday and Saturday will be held at the Rose Garden and Rocket Tower Plaza.
Disney's Up All Night Dance Party and Frontierland Dance Party will rock the night away starting at 2am and ending at 5:15am in Frontierland and 5:45am by Cinderella Castle.
Incredibles Super Movie Night will take place after the #IncrediblesSuperDanceParty! and show a screening of The Incredibles from 11pm – 5am.
It's Good to Be Bad Villainous Celebration is a special night time parade with Disney villains taking place before the Main Street Electrical Parade at 10:45pm on Friday and 12:45am Saturday, along the usual parade route.
Kiss Goodnight – to culminate the 24 hour party, this farewell will happen at 5:50am Saturday morning at the Town Square Train Station.
Merchandise – in addition to all the food items above, a special Rock Your Disney Heroes and Villains Glow in the Dark T-Shirt and other Rock Your Disney Side items will be available at the Emporium.
Transportation to the parks from Disney resorts will begin 45 minutes prior to park opening and the monorail will end operations between the TTC and Epcot at 11pm.
Will you be rocking your Disney Side for 24 full hours? I know many think we must be crazy to stay in a park for that long, but the reason I love it is because it is the perfect way to experience the park as I want to; enjoying the scenery, landscaping and gardens, the quiet little nooks where you can just people watch and relax. I'd be happy not going on a single attraction, although I must admit, riding the Peoplemover in the wee hours of the morning is a must do. Hopefully we can get some rides in on the new Seven Dwarfs Mine Train too if there are soft openings happening. The fact that Starbucks is there now is perfect too. If you do go, take some time to enjoy the aspects of the park that you would never normally see – sunrise over the Castle is a must.  What are you most looking forward to experiencing? Let me know in the comments below!