2014 Edit: Here are the 2014 Princess Half Marathon Disney Dooney & Bourke bags!
UPDATE: I was just in TrenD last night at Downtown Disney in Walt Disney World, and was surprised to see a Princess Half bag on the shelf. I noticed there wasn't a Princess Half Marathon hang tag on it, so we asked to see it up close and sure enough, it's the same bag as below, without the special WDW Princess Half Marathon hanging charm. The cast member said they just arrived and as of last night, that was the only style they had in the Princess print. Interesting! Not sure if they just had a few left over or if they will be releasing all the styles in this print soon. I will of course, report more as I find out. Here are the photos I took last night: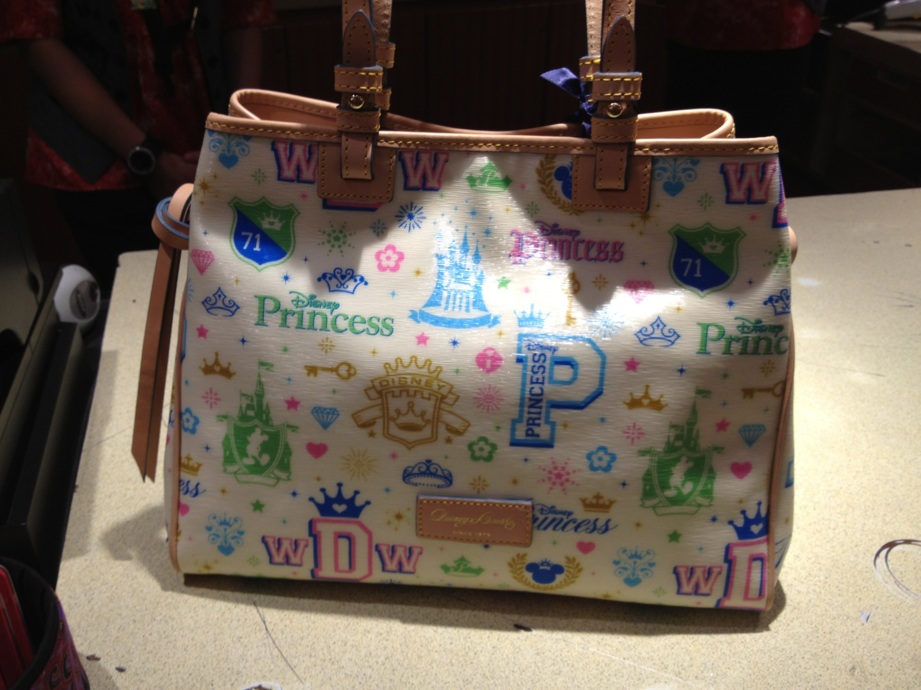 Special thanks to @DisneyInATweet for giving me the heads up on these new purses so I could share them with you all here!
After the success of the Disneyland Tinker Bell Half Marathon Dooney & Bourke designs, I guess we should've known the WDW Princess Half would be the next to receive the D&B treatment. Check out the photos and prices below: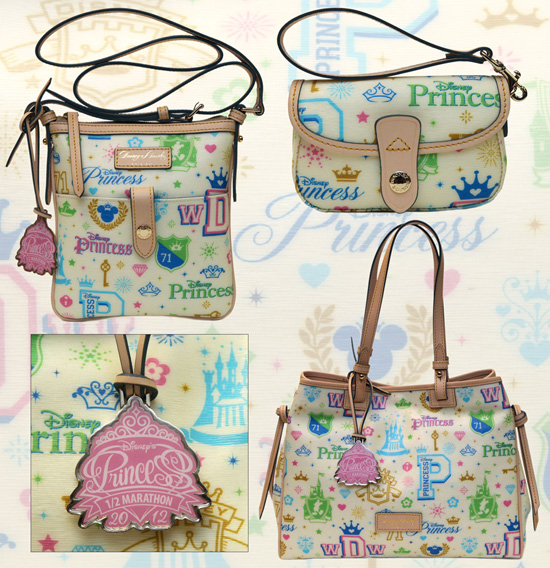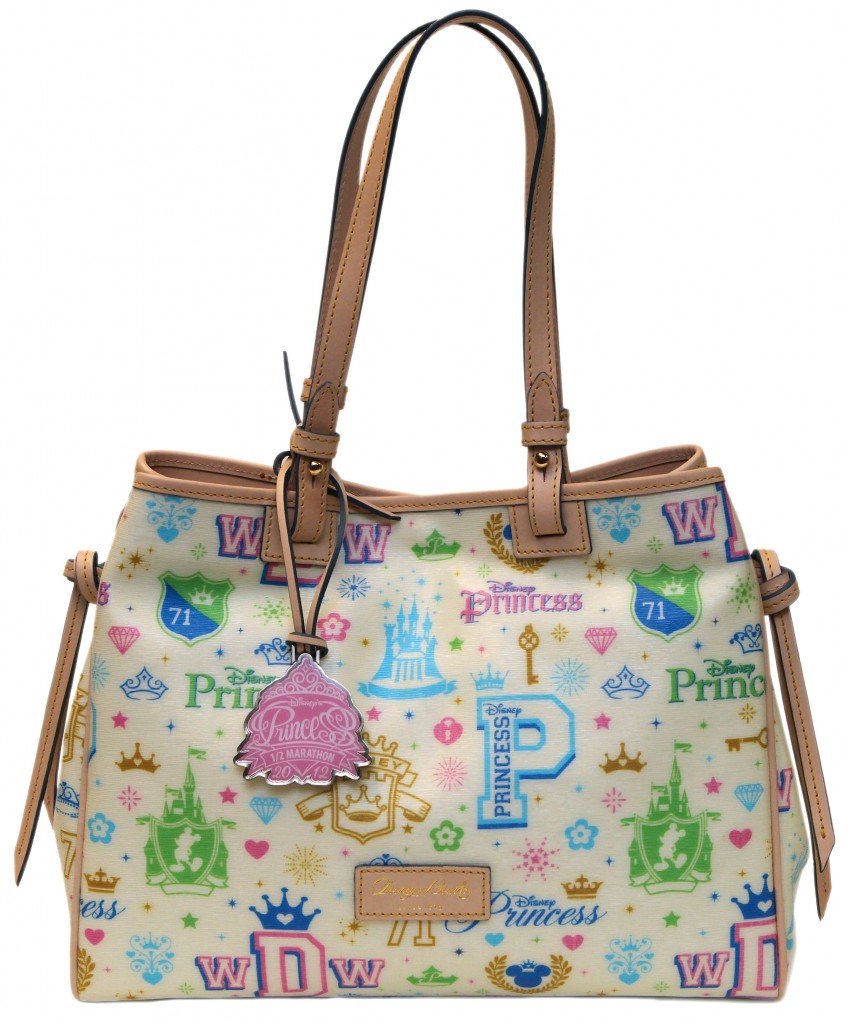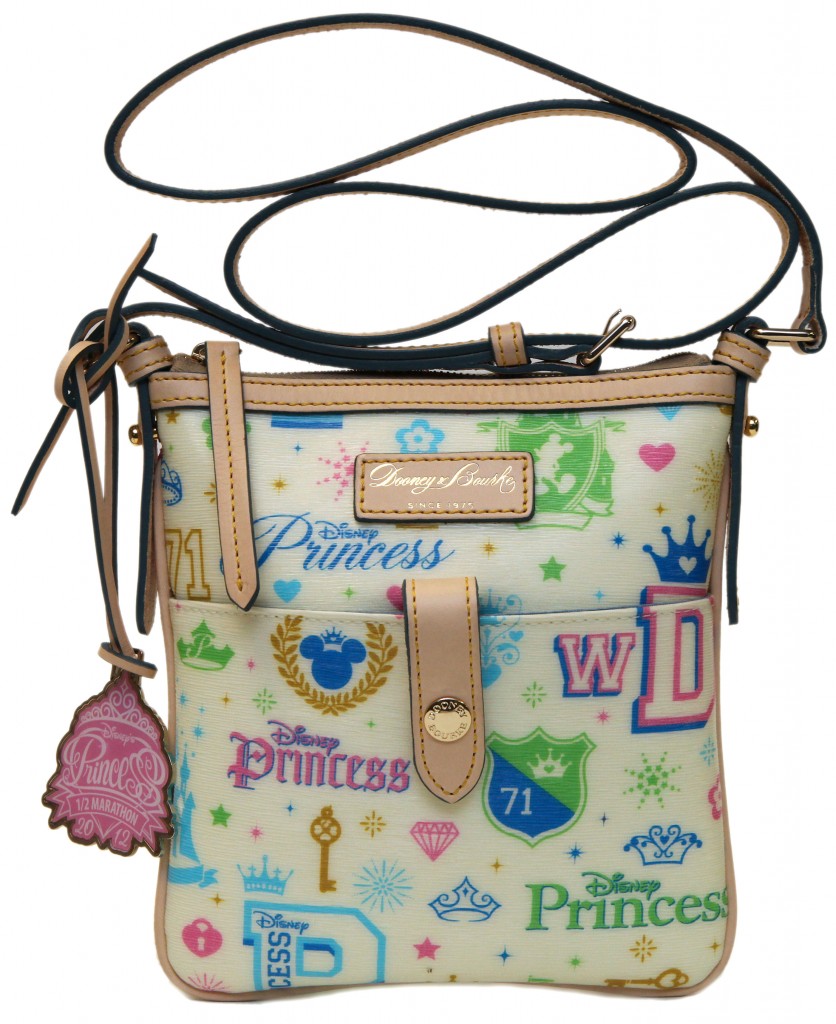 They again feature a Half Marathon logo hanging tag like the Tinker Bell Half Marathon did. I love the college-look to the design and the color scheme as well. You can check out a preview of the rest of the Princess Half merchandise at the DisneyParks Blog. Best of luck to all the runners too – I'll be doing the Royal Family 5k with my 11 year-old daughter again! 😀
Don't forget to check DisneyStore.com for sales of select current released Disney Dooney & Bourke purses and Zannaland's Disney Dooney & Bourke page with ALL handbag photos and info.
*DisneyStore.com links are affiliate links, which means it costs you nothing extra to click or buy, but if you do, I get a small commission. Thanks for reading!