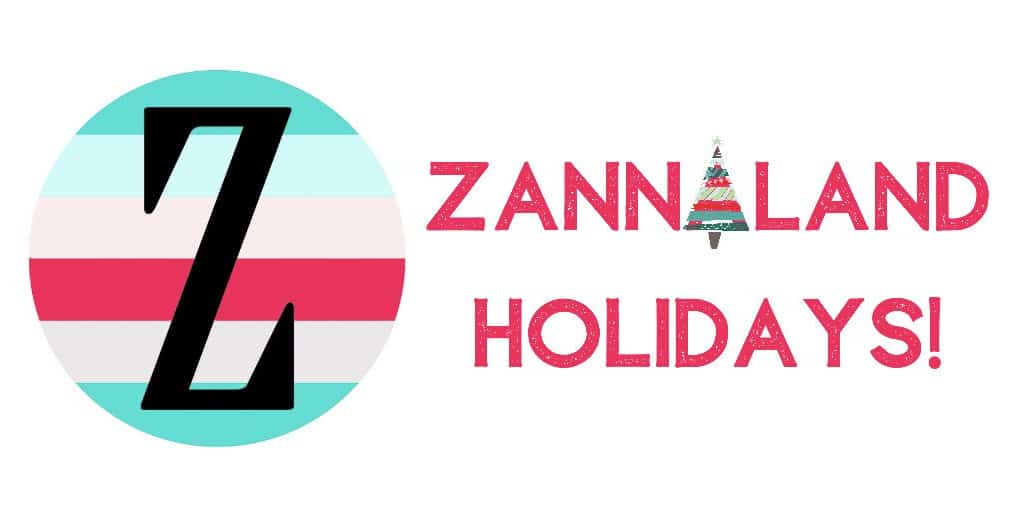 It's hard to believe there are only 28 days until Christmas, even less shopping days, and even less if you're shopping for Hanukkah! There are so many fun books and collectibles and accessories this year, I figured it would be a good idea to list some of my favorites as a Disney Gift Guide to help out with making your list and checking it twice!
Personally, my interests are wide and varied, I love a good historical Disney book, but I also love a fun purse or a unique t-shirt. I don't think I'm alone in that sentiment, so I decided I'd list a few top Disney Gifts so  all most of people's favorites are covered!
Top 5 Disney Books for 2019
For this list, we have some descriptions and recommendations from Scott, who you should know from our Up the Waterfall podcast. While we are both huge fans of Disney park history and those who created the parks, he is much more of an expert than I, and with a vast 1000+ book library of Disney titles, I think a definite expert in the topic!
Marc Davis in His Own Words: Imagineering the Disney Theme Parks by Pete Docter and Christopher Merritt – this book has been on sale off and on since its release, it's currently almost 50% off its original $150 price tag!
After the 2014 release of the amazing Renaissance Man book about Disney Imagineer and artist Marc Davis, one would be smart to think that all has been said if this creative genius. One would be wrong. Very wrong! This new 11 lb, 2 volume opus from Pixar artist Pete Docter and co-author and Disney Imagineer Christopher Merritt just might be … THE GREATEST DISNEY BOOK OF ALL TIME! This amazing set of books explores every aspect of Marc Davis' theme park creations and designs and artwork, from Jungle Cruise to Enchanted Tiki Room, from the 4 Disney attractions at the 1964-65 New York World's Fair to Pirates of the Caribbean, from the Haunted Mansion to Country Bear Jamboree and much much more, this book is so incredibly full of detail and hundreds of pictures and Marc Davis drawings. This book is an absolute must have!! Put this one on your Christmas list!!!
The Art of Disney Costuming: Heroes, Villains, and Spaces Between by Jeff Kurtti and the Staff of the Walt Disney Archives – this one is also almost 50% off its original price
This large coffee table book from Jeff Kurtti and the staff at the Walt Disney Archives documents the many beautiful and visually spectacular costumes from most of the recent (and some older) Walt Disney Pictures productions. In conjunction with the incredible Archives display at August's D23 Expo in Anaheim, this volume has vivid close-up photos of some of the most memorable costumes in Disney cinema, with descriptive explanations of each one.
3.

Travels with Figment On the Road in Search of Disney Dreams by Marty Sklar – also almost 50% off initial price
Having written all of Walt Disney's speeches and dialogue from the Walt Disney Presents and Disneyland television shows, and having led the creative team Walt Disney Imagineering for several decades and much more, Marty Sklar has seen and done it all. He had such an amazing life and it was very sad when we lost this great man in 2017. But we're also very blessed that he wrote the three books that he did, and this is the final volume in his trilogy of fun insider stories and ideologies. Marty was such an amazing storyteller and usually each one had an underlying message of leadership or common sense behind it. It's always great to get an insider look from someone who was there during the creations of Walt Disney World and so many more of Disney's greatest achievements. Make sure not to miss out on this one!
The Ride of a Lifetime: Lessons Learned from 15 Years as CEO of the Walt Disney Company by Robert Iger – also almost 50% off list price
Starting at ABC Television in 1974, joining the Disney senior management team in 1996, shortly after Disney's takeover of ABC the year before, and replacing Michael Eisner as Disney's CEO in 2005, Robert Iger has finally written his story thus far in this incredible autobiography. From his learnings in business to his rise to the top, and the seemingly unending stories being in the front row of the entertainment industry, Iger reveals the intimate tales of his journey, and details the sequence of events that led to the acquisitions of Marvel, Pixar, LucasFilm and Fox. This is a must-have book for any Disney fan's library.
One Day at Disney: Meet the People Who Make the Magic Across the Globe by Bruce Steele and Bob Iger This is being released December 3, 2019 and is already down to $35 from $50
The very interesting idea for this book was introduced to the adoring Disney fans during a top-secret presentation at this year's D23 Expo in Anaheim. Thursday, February 21, 2019, an otherwise random day, was selected as the 24-hour snapshot where over 80 Disney Cast Members from across the globe were profiled to showcase the variety and scope of what Disney is all about. Famous Cast Members such as Bob Iger and actress Brie Larson to more seemingly random, but nevertheless interesting, folks, such as Dr. Natalie Mylniczenko, a veterinarian at Disney's Animal Kingdom, who appears on the book cover, are featured. From Paris to Tokyo, from Anaheim to Orlando, from Shanghai to Hong Kong, from Hawaii to the Bahamas, the sun never sets on the diverse endeavors and Cast Member stories that are featured in this book, along with a full-length documentary and 52 short-form episodes to be shown on the all-new platform Disney+. This book will be a curious look at the various careers and stories that take place around the world every day.
Top 10 13 14 99? ShopDisney Gifts for 2019
Now before we get into specifics, let me just remind you that the Black Friday Sale at ShopDisney has been Extended, and you can SAVE Over 40% Off Sitewide
! So check that out if you're looking for the best deals/sales  for your Disney Gift Lists.
6. I still have to see this movie, but Christian's Frozen II Review is making me very excited to see it. Also we recently saw some of the merchandise available at Disney Parks for Frozen 2, so I'm sure there's something for *almost* everyone on your list, with more coming on 11/30!
7. But that said, I feel like I'm definitely going to want the little blue salamander guy (Bruni I'm told)
8. There are SO many LoungeFly, Dooney & Bourke, Harveys and more designer bags now at Disney Parks and Shop Disney…it's hard to pick a favorite. But I really liked this new Minnie Mouse Loungefly quilted backpack with a black velvet bow. The color can go from the holidays to New Year's Eve and beyond and it's pretty subtle with its classy velvet bow, as subtle as a backpack with mouse ears can be of course. 😉
9. – 12.? I know when I had smaller kiddos, I always stocked up on the Disney Store (now Shop Disney of course) pajama Black Friday sales. There are some great sales, but poke around if you want to get some Christmas PJ's for the whole family too!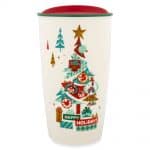 13. Ok, this is pretty cool, I've just discovered that you don't even have to go TO the parks to get the newest Starbucks+Disney coffee tumblers! The holiday style is so cute, but you can also get all the park-specific Starbucks tumblers too! The Disneyland one is pretty adorable, Santa, if you're reading this, take note. 😉 AND, as of me writing this, some of the Disney Parks styles are Buy One Get One 50% Off!
14-27? If you want all the holiday Shop Disney items in one spot, head here and explore to your hearts content!
28. – 35.? One last Disney Gift Guide suggestion, there are a handful of new-to-ShopDisney Alex + Ani bracelets which I know are very popular so you might find one or two for some folks on your list. How adorable is this Disney "Love" one with the ring? I know lots of people get engaged during the holidays, so this would be a great idea for those loved ones! The Pixar Ball bracelet is pretty cute too!
36. – 99.? (Did I get all these numbers right?) One last note – I would be remiss if I didn't mention the newest sensation sweeping the
nation – BABY YODA!!! Watch this space because right now, there are a handful of Baby Yoda items at ShopDisney, but it looks like they just have a few images pulled from Mandalorian stills, and I don't think The Child would approve haha. How did they not know this most precious baby would be the hit of the internet?! They are working on coming out with more. I'll update this if the link changes or there are any must-see jaw-droppingly adorable items that come out. If you could buy a replica of the baby Yoda from the show, there would be only one item on my Disney Gift Guide.
Here's a link to some Amazon Black Friday Deals for DISNEY items, you may find a stocking stuffer or holiday gift or two there!
Thanks for checking out my Black Friday Gift Guide, as you can see, some were sales, others were just really cute things that I think would be a great addition under anyone's tree. I don't know about you, but when I get on a site, I tend to keep finding more and more things to add to my cart, so I cut it off at 99 but you know, it's up to you. 😉
Do you have a great gift idea that you think I missed? Let me know in the comments below! I may do another list closer in with some great Disney fan gift ideas. Also, if you have any etsy or small shops you love, let me know, I would to share some of those businesses as well!
This post contains some affiliate links for your convenience (which means if you make a purchase after clicking a link I will earn a small commission which helps keep my site, videos, and podcast up and running but it won't cost you a penny more)!