I was just given a heads up about this new Disney Dooney & Bourke style that has popped up in both the Walt Disney World and Disneyland Resorts. Very similar to the dark brown leather Aulani Dooney & Bourke, which has been consistently sold out and extremely popular, this style features the original Cindy Sketch, in dark brown embossed leather design.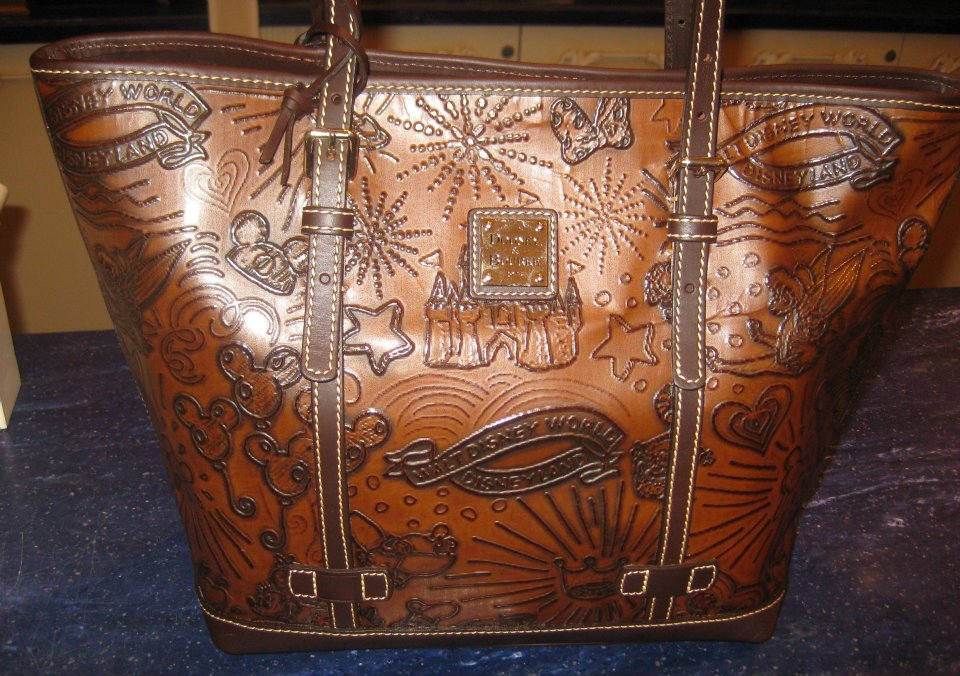 From what I have been told these are available at both Disneyland (Disney Clothiers and Vault 28) and Walt Disney World (TrenD and World of Disney). I will update with any further news on this design. What do you all think of this design? I think it's a nice way to have some Disney fun, but keep it subtle!
Don't forget to check DisneyStore.com for sales of select current released Disney Dooney & Bourke purses and Zannaland's Disney Dooney & Bourke page with ALL handbag photos and info.
*DisneyStore.com links are affiliate links, which means it costs you nothing extra to click or buy, but if you do, I get a small commission. Thanks for reading!