Just in time for the 2020 Halloween season, another new design has joined the Disney Dooney & Bourke lineup! This pattern is being added to the existing Haunted Mansion designs, but in a new way. Previous Haunted Mansion Dooney & Bourke patterns included the familiar Haunted Mansion wallpaper design. In 2018, there was a pattern with a black background and a fun art style featuring classic faces from the ride.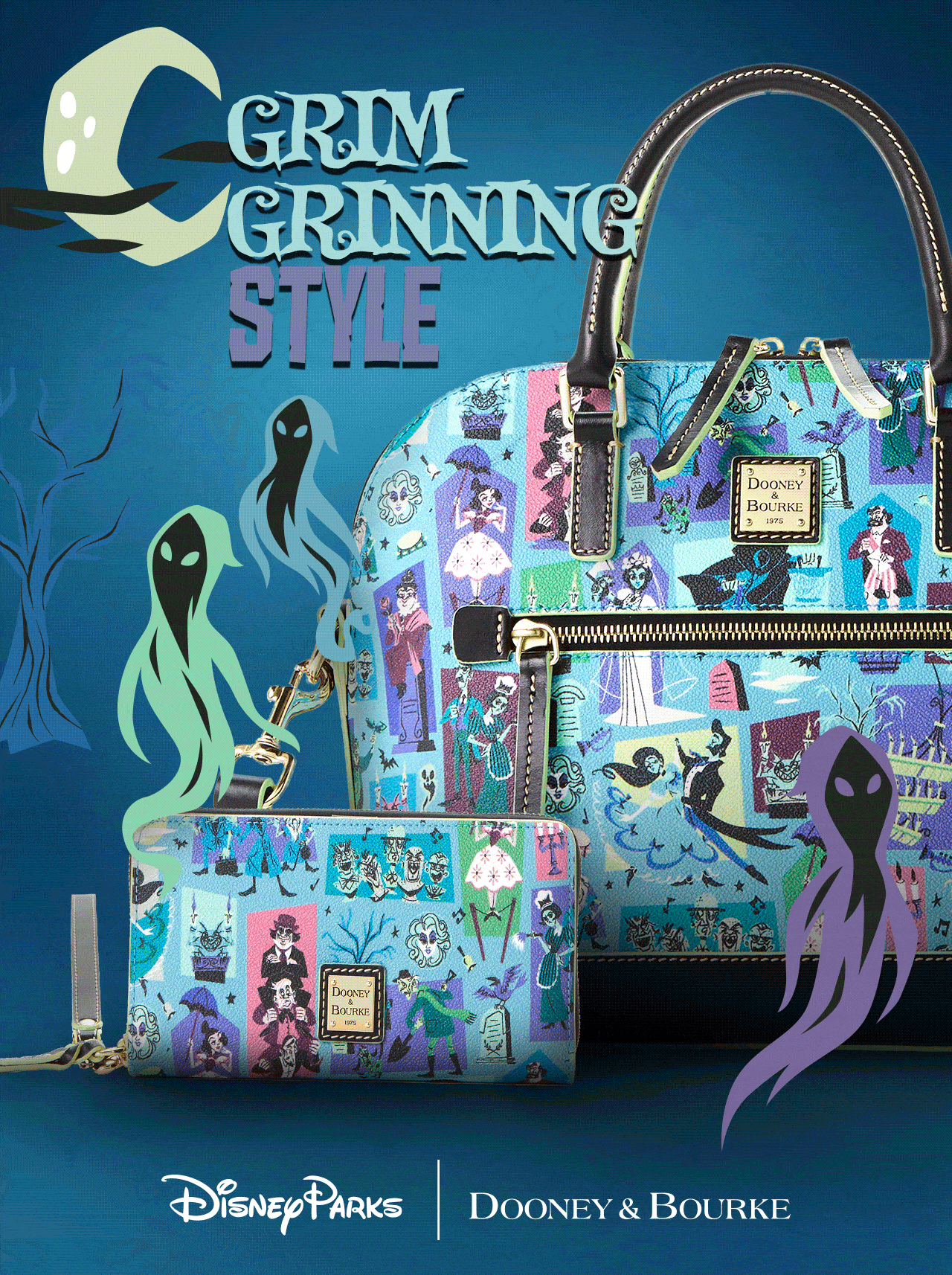 For the Disney Dooney & Bourke Haunted Mansion 2020 edition, it's a teal blue background with familiar faces and icons from the classic Disneyland and Walt Disney World Haunted Mansion attraction. The art style for these new designs is similar to that of Shag, without actually being a Shag creation. The allover print pattern features familiar spirits from The Haunted Mansion, including Madame Leota, Hitchhiking Ghosts, Caretaker, The Bride, Hatbox Ghost, Stretching Portraits, Singing Busts and many more
There are currently 4 different styles available on ShopDisney and I'm sure we'll see them in parks soon as well.  Let's take a closer look: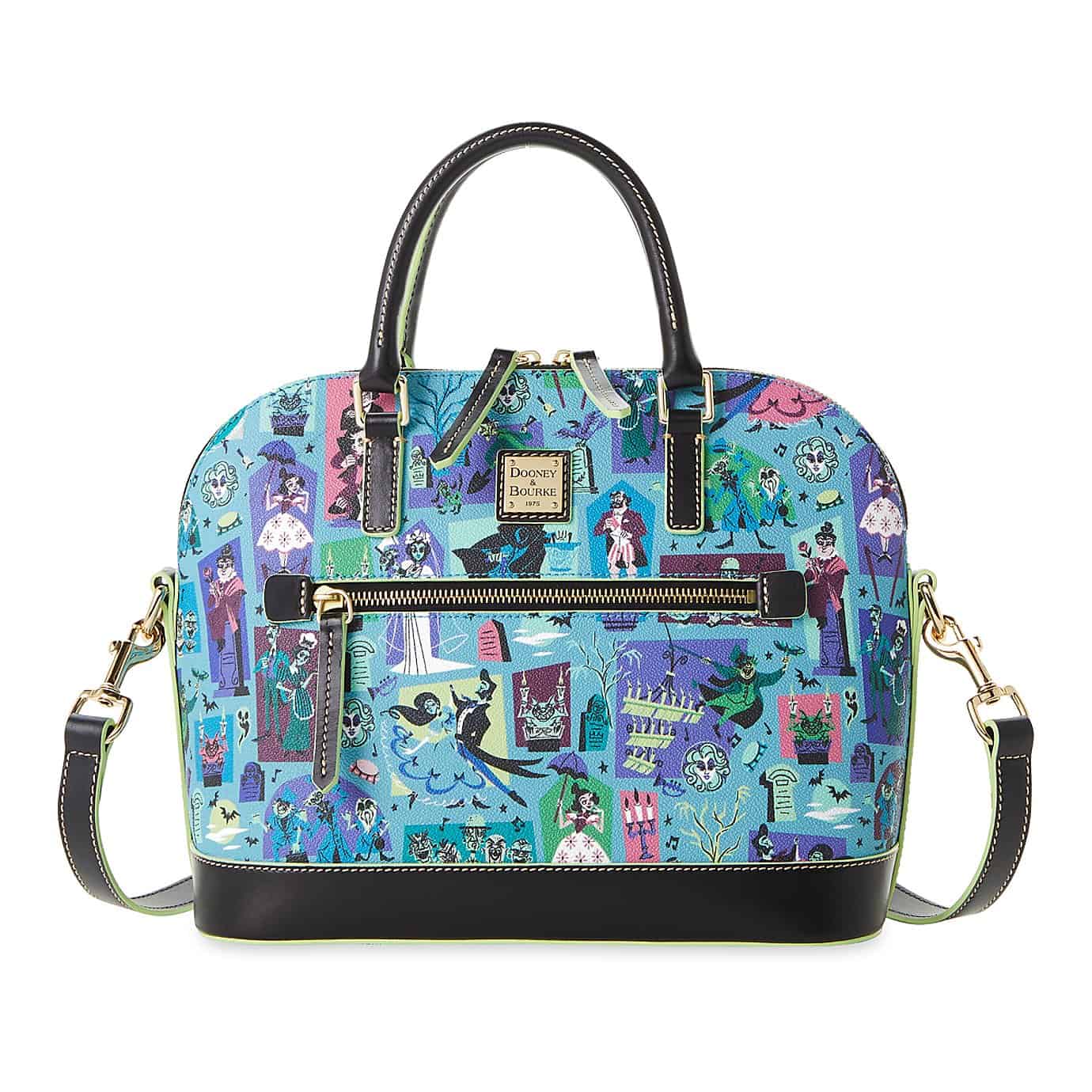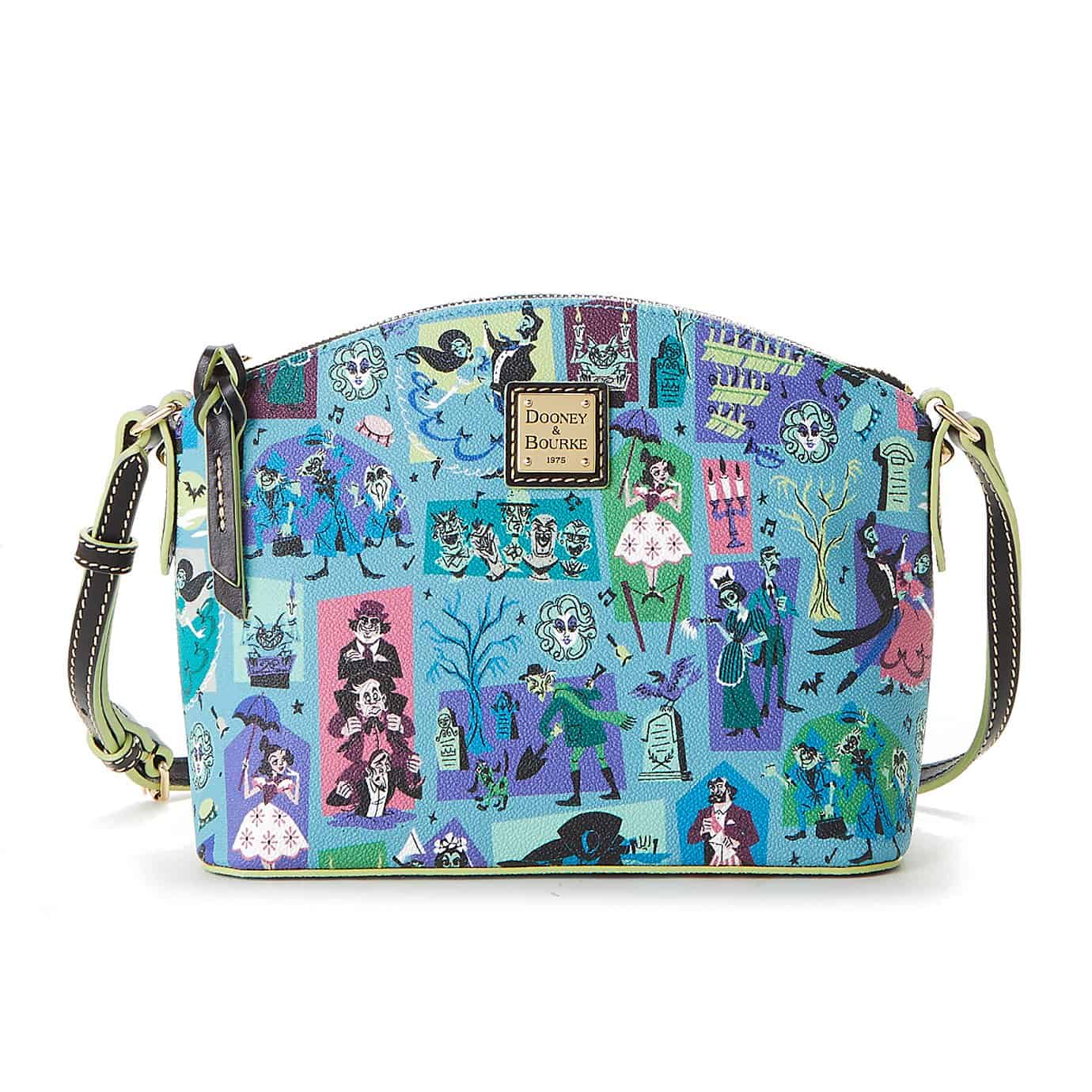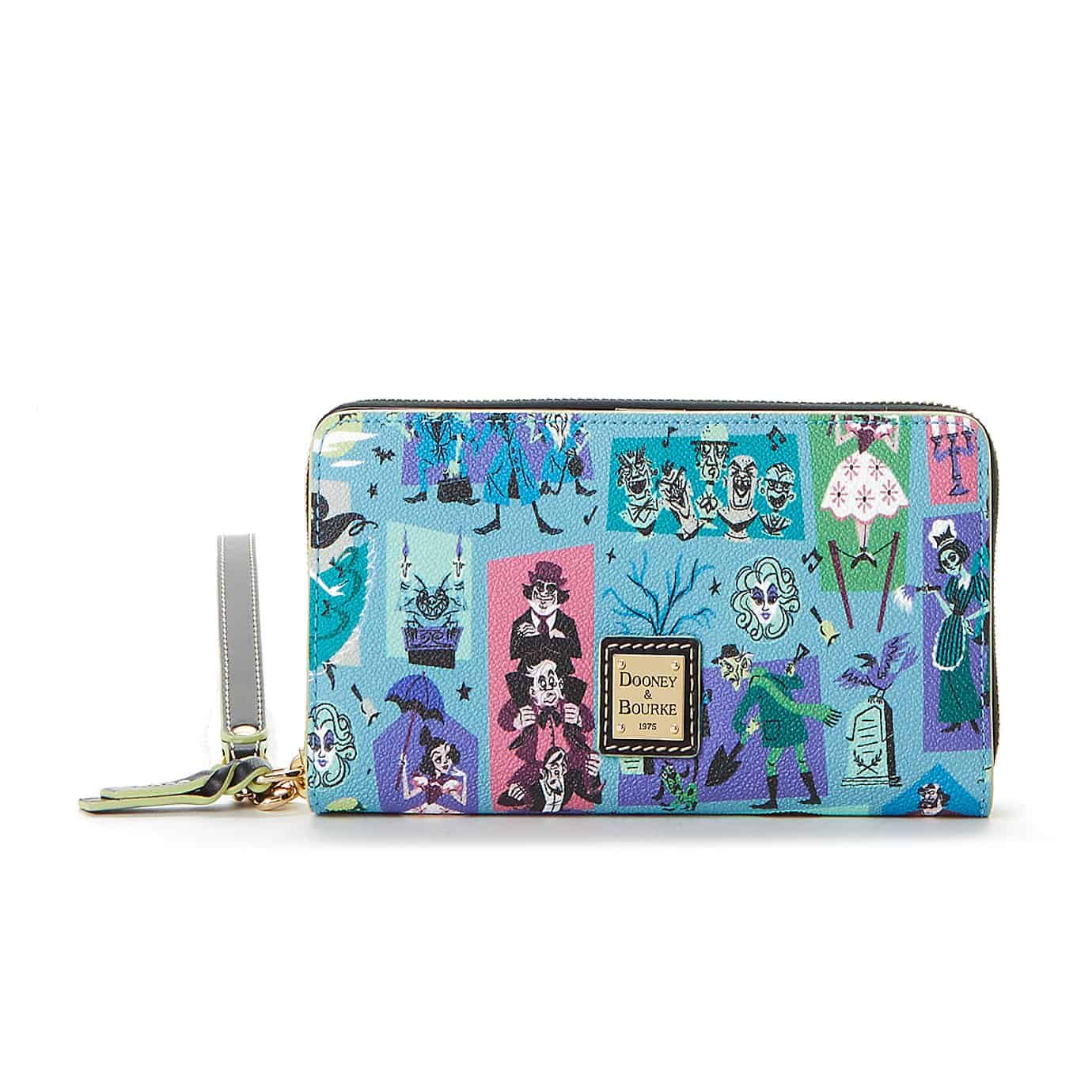 Which is your favorite style? Will you be adding the Haunted Mansion 2020 designs to your Disney Dooney & Bourke collection? There are some other fun Loungfly Haunted Mansion designs you may enjoy too!
Be sure to check out the Epcot Food & Wine Festival 2020 merchandise while you are there and see the Food & Wine Disney Dooney & Bourke designs for 2020 too!
---
Select Disney Dooney & Bourke handbags are available at Shop Disney
– including an adorable Jungle Book Dooney design which came out in July and we love! There's also a cool Geometric Mickey design, if you're looking for a more subtle Disney connection.
If you're looking for a particular bag and can't find it on ShopDisney, try the Merchandise Hotline. The number for Walt Disney World Resort is 407-363-6200 or 407-828-1451. They may be able to help you out. Be sure to have as much info about the pattern name and bag style as you can.
Disclosure: *ShopDisney.com links are affiliate links, which means it costs you nothing extra to click or buy, but if you do, the site gets a small commission and you help support zannaland. Thanks for reading!