Correspondent Nicole Siscaretti is experiencing Disney's "A Summer to Remember" media event and sharing all sorts of news about "What's New, What's Next" at Disney Parks. I had to pause and share her latest photos – the all new Disney Dooney & Bourke "Buttons" collection and another new design – "Charms" from Courtney Williams. We've been waiting (im)patiently for the last month or so when we first heard about Buttons with the Disneyland Retro Collection, so without further ado, here are the photos! Click to enlarge all photos!  All designs below will be coming out soon.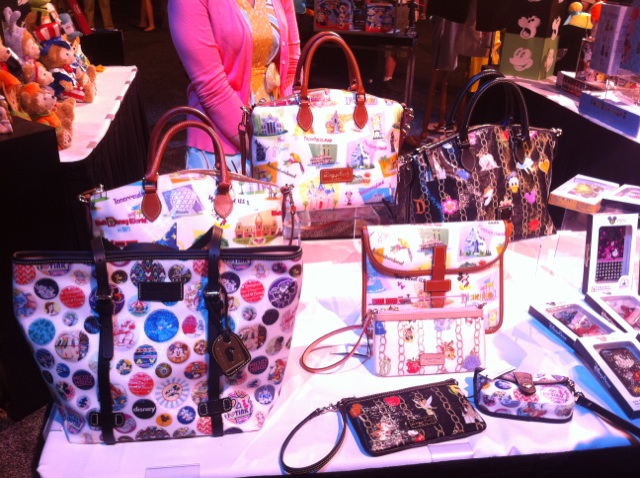 Don't forget to check DisneyStore.com for sales of select current released Disney Dooney & Bourke purses and Zannaland's Disney Dooney & Bourke page with ALL handbag photos and info.
*DisneyStore.com links are affiliate links, which means it costs you nothing extra to click or buy, but if you do, I get a small commission. Thanks for reading!