The Disney Event Services page noted this upcoming Disney Dooney & Bourke handbag debut and signing from Dooney & Bourke Creative Director Ian Ray. These gorgeous "Retro Collection" bags were designed by the talented Susan Foy. LOVE her designs! Check out the info below and click to enlarge all photos:
Dooney & Bourke "Retro Collection"
Debut & Signing with Creative Director Ian Ray
Saturday, May 12, 2012
2pm – 5pm
Disney Vault 28, Downtown Disney® District

Dooney & Bourke collectors and Disney fans, the wait is over! A couple of new collections are set to debut May 12 at Disney Vault 28 at the Disneyland Resort.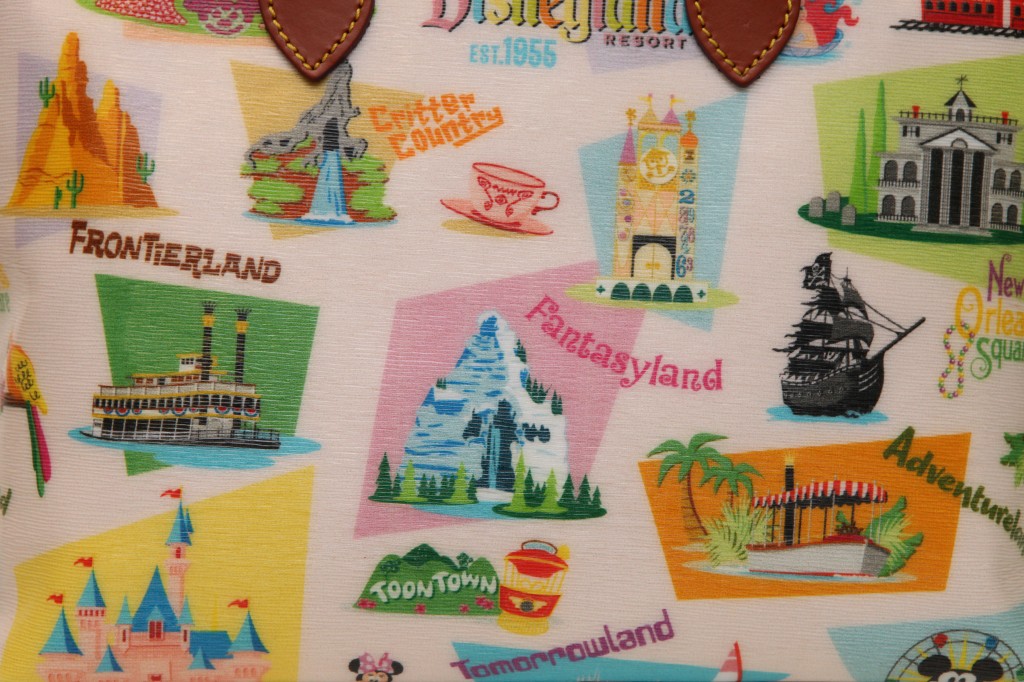 First up, is the Retro collection, this new line will be available in a variety of popular silhouettes including a wristlet, mini barrel, tassel tote, satchel, letter carrier as well as an iPad case. Prices range from $78 – $268.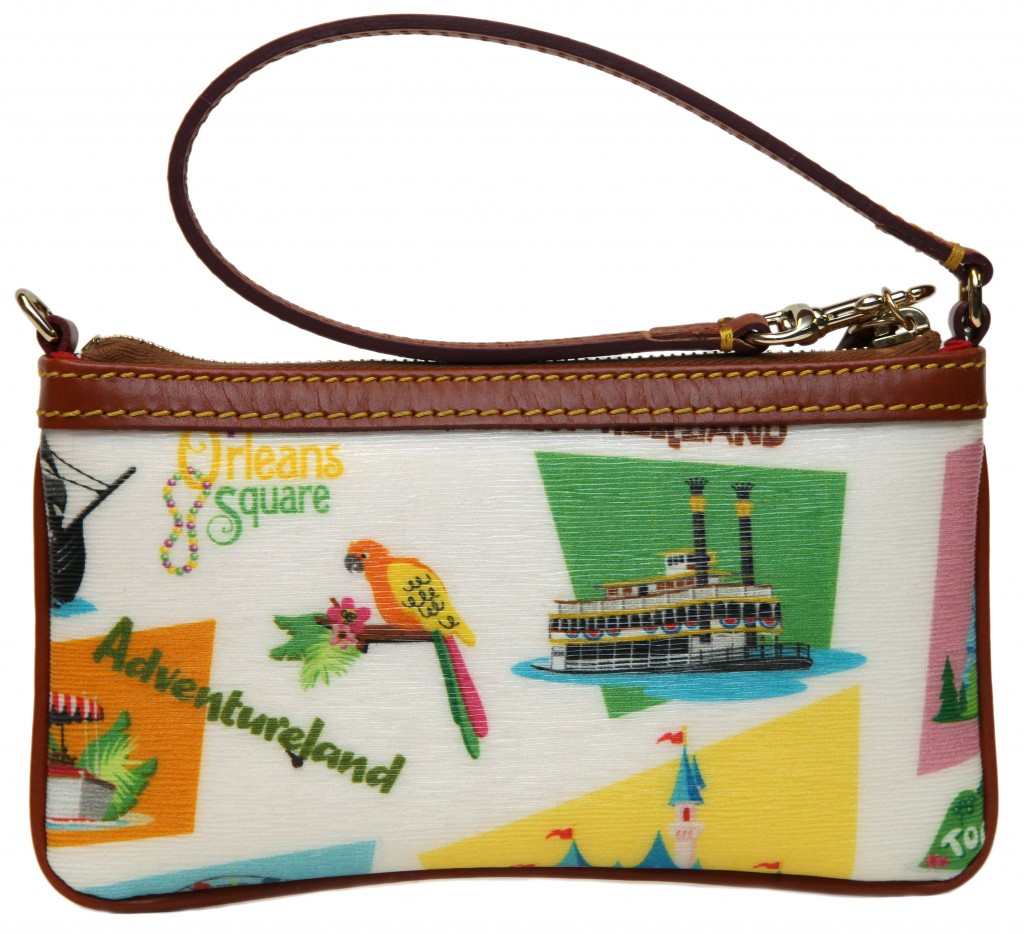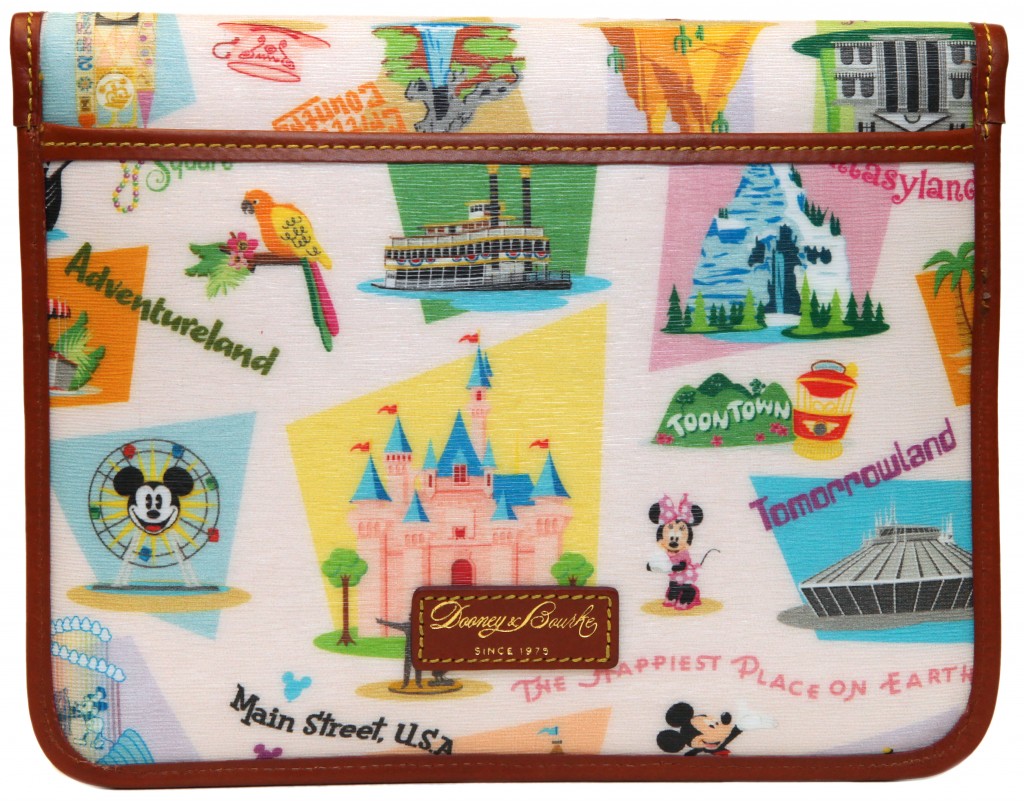 The Retro collection, which will remain exclusive to the Disneyland Resort, is sure to be hit with Disney guests. "The word 'Retro' is certainly the best and most accurate way to describe this collection," says Susan Foy, Disney Design Group Graphic Designer.  "From the attraction, character and icon choices to the distinct color palette, it really gave us a great opportunity to incorporate a lot of detail into such an intricate design."  I asked Susan what her favorite icon was from the print, and her response was simple, "Sleeping Beauty Castle, because it was created first and really set the tone for how the rest of it would lay out."  When it's said and done, there's almost something magical when you think about it that way.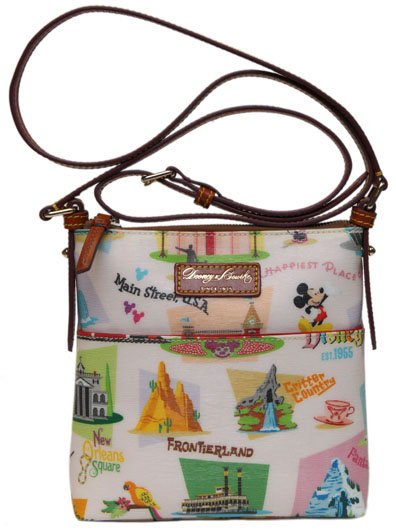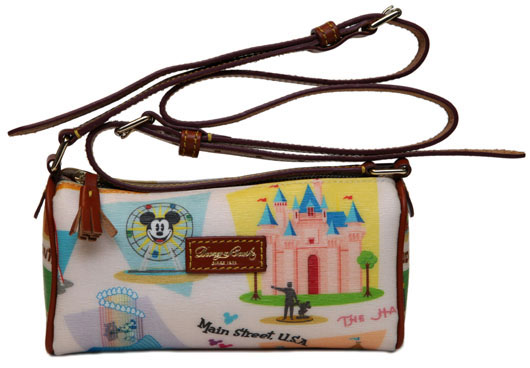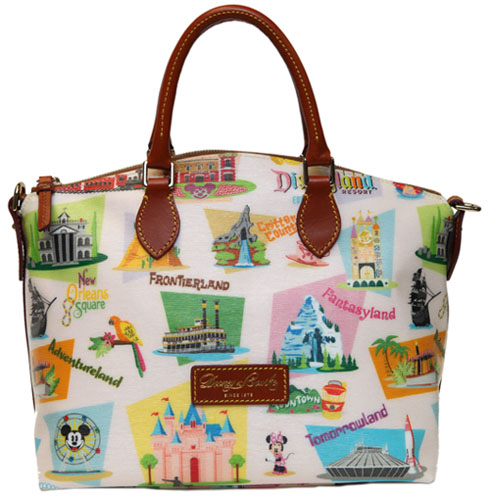 Another collection debuting the same day on both coasts (at Tren D and Disney Vault 28) is "Buttons."  So make plans now to stop by Disney Vault 28 on May 12 and pick up some of this year's must have accessories from Dooney & Bourke. 
Special Note: Creative Director for Dooney & Bourke, Ian Ray will be on hand from 2pm – 5pm for a special appearance and signing of these new collections.
What do you all think? Stay tuned for the "Buttons" design!
Don't forget to check DisneyStore.com for sales of select current released Disney Dooney & Bourke purses and Zannaland's Disney Dooney & Bourke page with ALL handbag photos and info.
*DisneyStore.com links are affiliate links, which means it costs you nothing extra to click or buy, but if you do, I get a small commission. Thanks for reading!