We've been waiting for a while to get the official release date on the recently announced Disney Dooney & Bourke Charms and Retro Walt Disney World bags. The Disney Parks Blog today announced the date – so mark your calendars! The new collections will debut on July 14 at TrendD in the Downtown Disney Marketplace at Walt Disney World Resort. Similar to that May event in California for their Retro Collection, Ian Ray, creative director for Dooney & Bourke, and Disney Design Group artist Susan Foy will be on hand for the release. TrenD will open at 9:30 a.m. on July 14. The meet and greet opportunity with Ian and Susan will be held from 11 a.m. to 1:00 p.m.
UPDATE – Disney Event Services has given us some more details on the day's event AND how you can PRE-ORDER your bags! 
Gift with Purchase

For Guests in attendance of the Dooney & Bourke for Disney Parks Collections premiere, we have a special offer just for you! When you purchase $100 or more of any Dooney & Bourke item(s) at ticketed price, you will receive a Dooney & Bourke credit card holder keychain! This special offer is only available on Saturday, July 14, 2012 at Tren-D in the Downtown Disney Marketplace.
Wish You Were Here?

If you are unable to attend the premiere of the new Dooney & Bourke Walt Disney World Retro Collection and Disney Charms Collection, a limited number of bags will be available for pre-order thru Walt Disney Event Services.
Walt Disney Event Services
407-827-7600
Monday – Friday from 9:00am – 5:00pm
All pre-orders must be placed with Walt Disney Event Services
no later than Friday, July 13, 2012 by 3:00pm EST.
Here are some official photos of the Charms and Retro Walt Disney World collections to tide you over: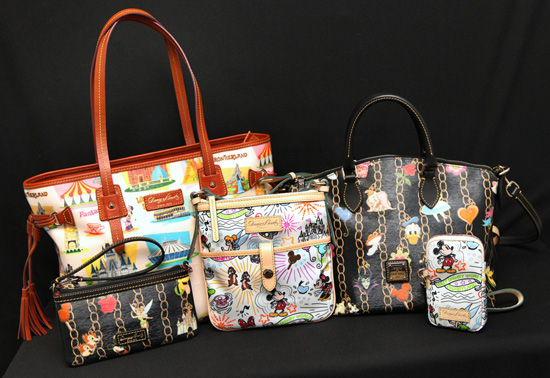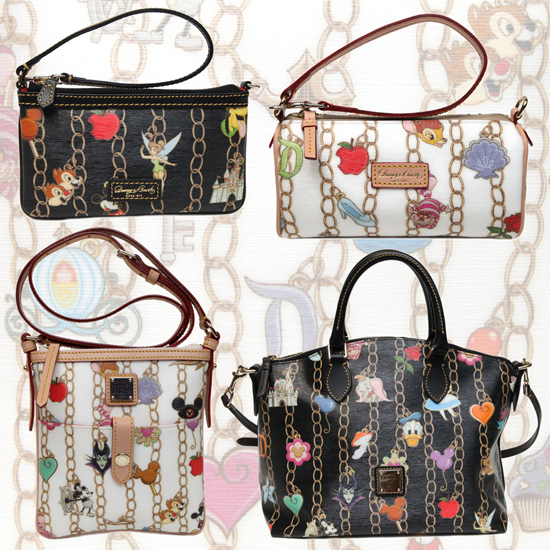 In addition, the Parks blog let us in on some new styles in the works. The original Cindy Sketch design that ignited the spark of Disney Dooney & Bourke madness will now be released in nylon versions, with a backpack, satchel, letter carrier and pocket satchel. These new styles are hoped to be released with the other collections on July 14, but they may appear at a later date.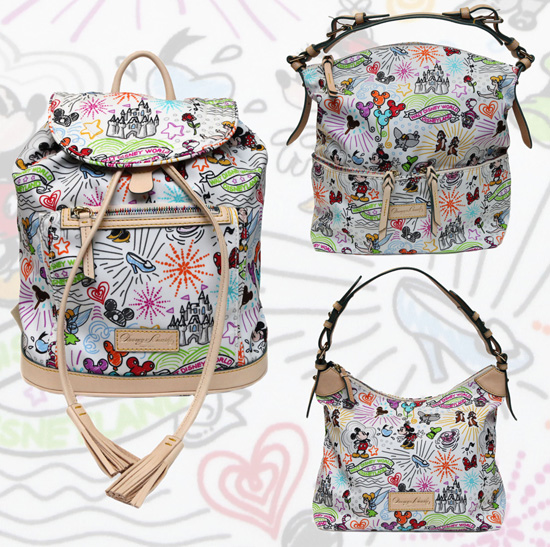 What is your favorite of these new designs? Will you be lining up on July 14th?
Don't forget to check DisneyStore.com for sales of select current released Disney Dooney & Bourke purses and Zannaland's Disney Dooney & Bourke page with ALL handbag photos and info.
*DisneyStore.com links are affiliate links, which means it costs you nothing extra to click or buy, but if you do, I get a small commission. Thanks for reading!