The 20th annual Epcot International Flower & Garden Festival has really outdone itself this year with the addition of dining and drinking options at 12 booths around the World Showcase. In addition, there are some special nighttime effects for many of the topiaries, making the Festival a must-visit, day and night. I was so enchanted by a few of these displays, I had to create a special post to share the photos I took at night. I hope you enjoy the gallery of nighttime magic at the Flower and Garden Festival!
Click to enter a slideshow of the images below: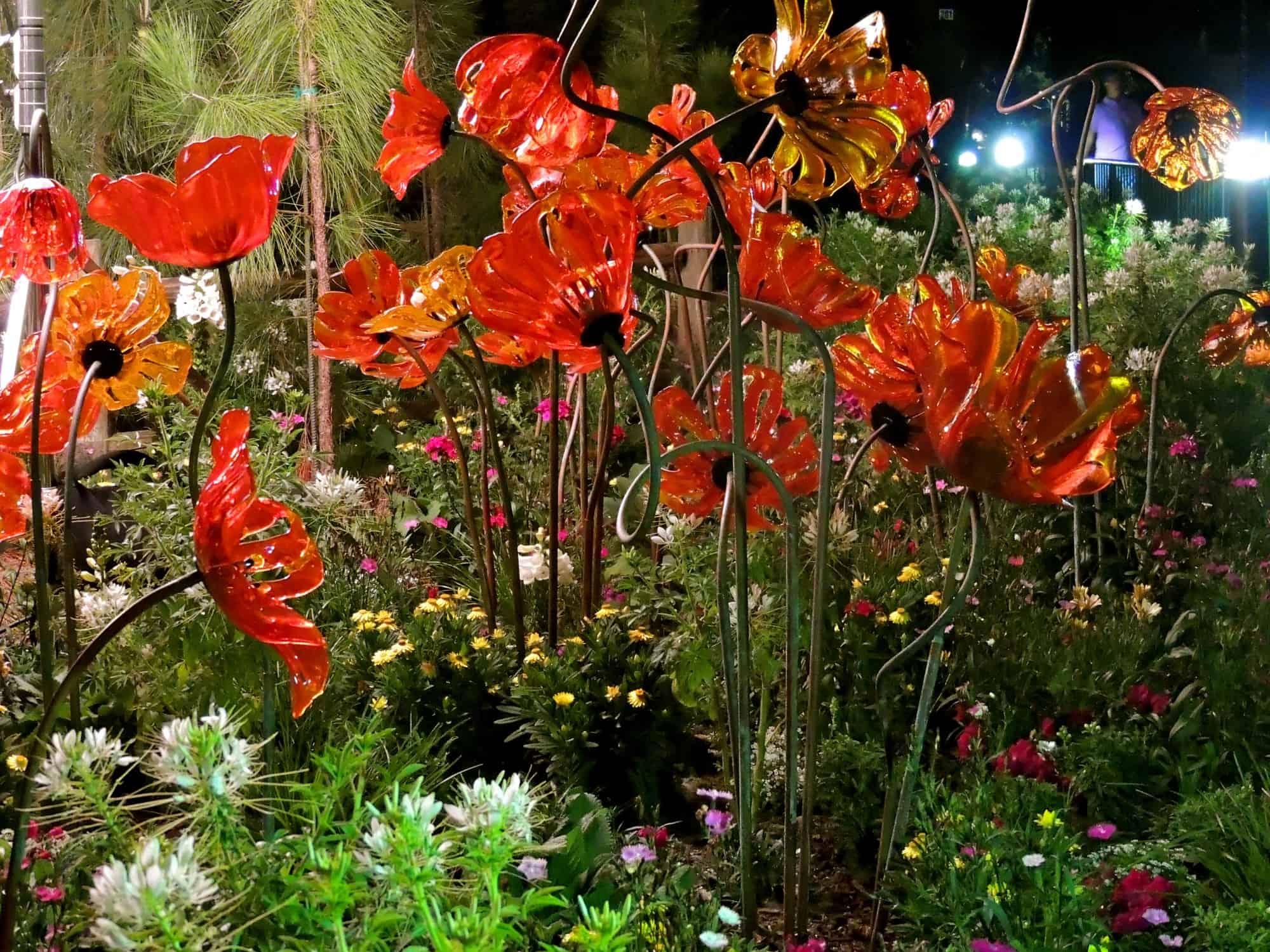 Which display is your favorite at night? Mine is definitely Tinker Bell and Periwinkle – the fairy music playing in the background is the perfect touch!
Make sure you see our other posts on the Epcot International Flower and Garden Festival!