This week we take a stroll back in time…and space. Space Mountain that is. Pull back on your safety bar and sit back as we explore the history of this beloved attraction, from concept art to present day, and everything in between.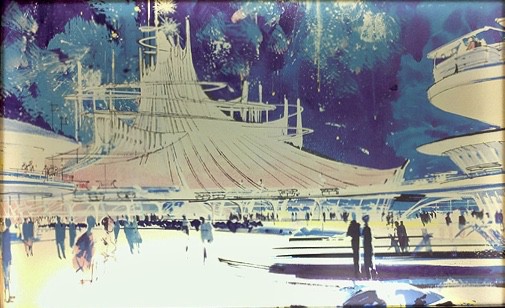 Scott takes us on a journey through the years and the historic milestones of the Space Mountain attraction in Walt Disney World, Disneyland, and beyond. Believe it or not, I only rode Space Mountain at age 31. Crazy, right? Anyway, we hope you enjoy our chat and stories along the way as we share some fun facts and history of this iconic attraction that is the cornerstone of Tomorrowland (or Discoveryland) in every Disney park.
For this episode, we highly recommend you watch the video version as well, Christian has added some great images of the topics we bring up, from the many books Scott brought out for this episode. We will link to those books on amazon below, some of which may be through 3rd party Marketplace Sellers on Amazon, or you may find them on ebay as well:
We hope you enjoyed this episode, if you did, please share with a friend so they can discover us too. What are your favorite memories of Space Mountain? We'd love to hear about it either in a comment below or on social media. Feel free to comment wherever is easiest for you with the hashtag #UpTheWaterfallPodcast. We thank you for listening and for your support of our passion project – Up the Waterfall.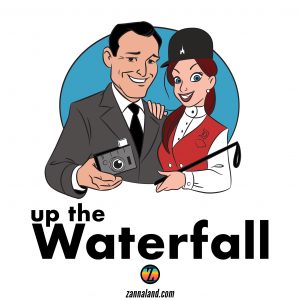 FOLLOW THE ZANNALAND TEAM ON SOCIAL MEDIA, WATCH OUR VIDEOS, VLOGS AND PODCAST TOO: 
We thank you for your support and for sharing the love! 
*As an Amazon Associate I earn from qualifying purchases