One of my favorite parts of living in Orlando are the wonderful holiday events and happenings. Gaylord Palms is an absolutely gorgeous resort and it becomes a sparkling jewel for the holidays. My family and I love making ICE! an annual tradition, where over 2 million pounds of ice are carved by skilled Chinese artisans, with a new theme for each holiday season. This year, it's "Merry Madagascar" and all of your favorites are there; King Julien, Alex, Marty, Gloria, Melman, and of course, MORT! There are SO many amazing things to see at ICE!, I think I took over 100 photos. However, rather than show you everything, I want to share my top 5 scenes, and hopefully entice you to get over to Gaylord Palms and see the rest in person!
My Top 5 Favorite Scenes at Gaylord Palms ICE! – Merry Madagascar
5. Frozen Coconuts!
4. Sparkly Penguins!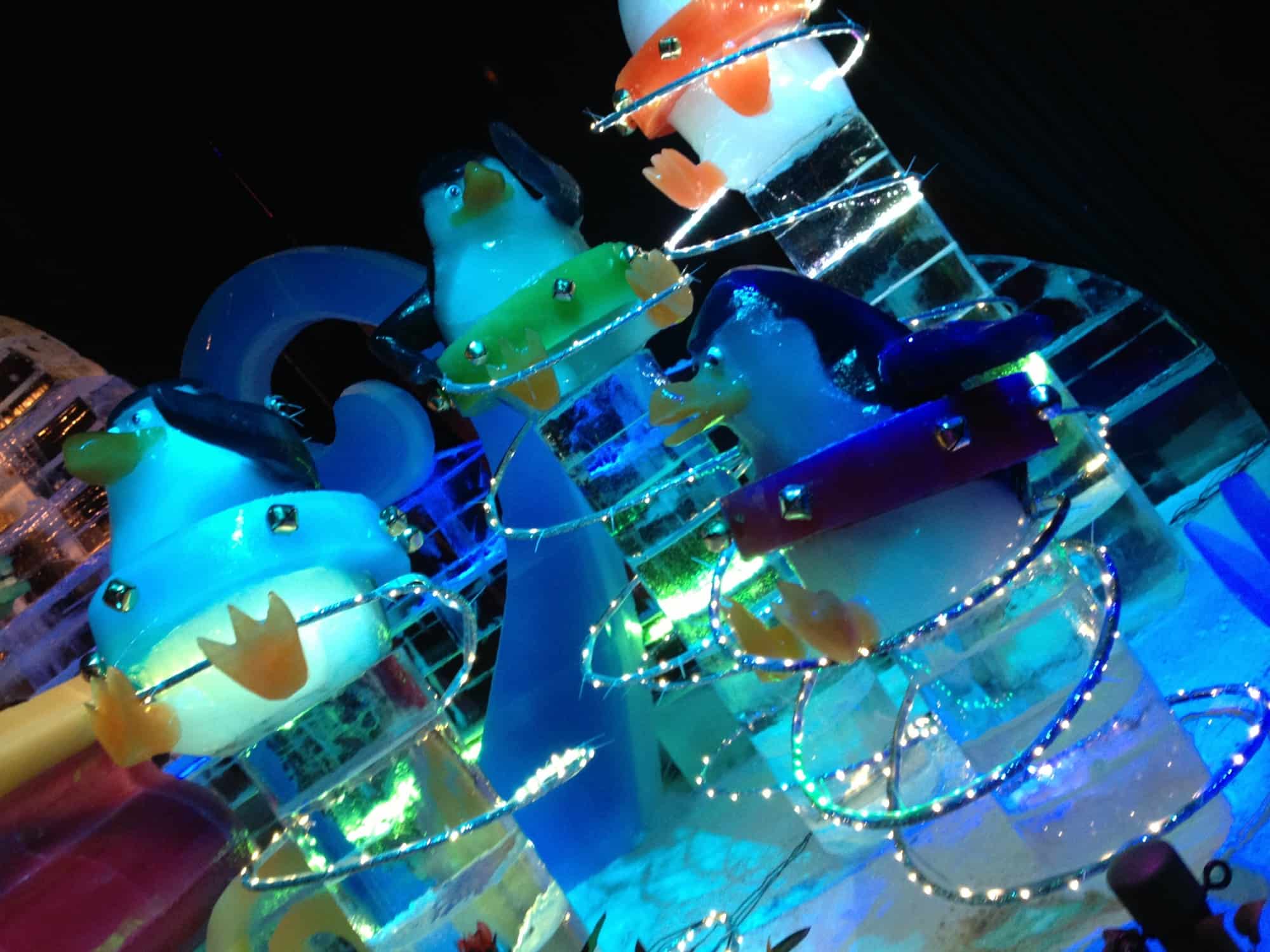 3. Pink Eiffel Tower and pastel St. Basil's!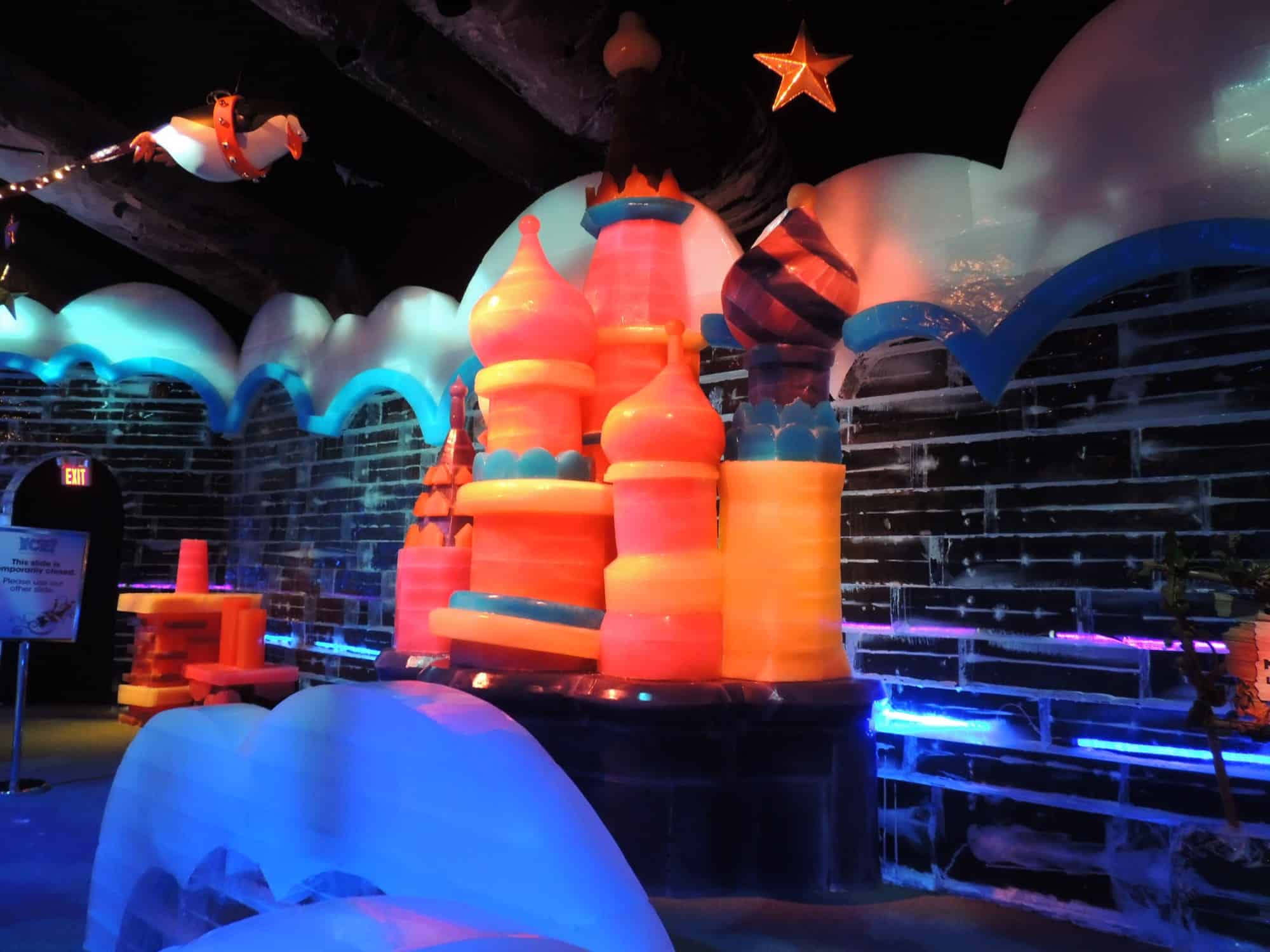 2. Super Slides!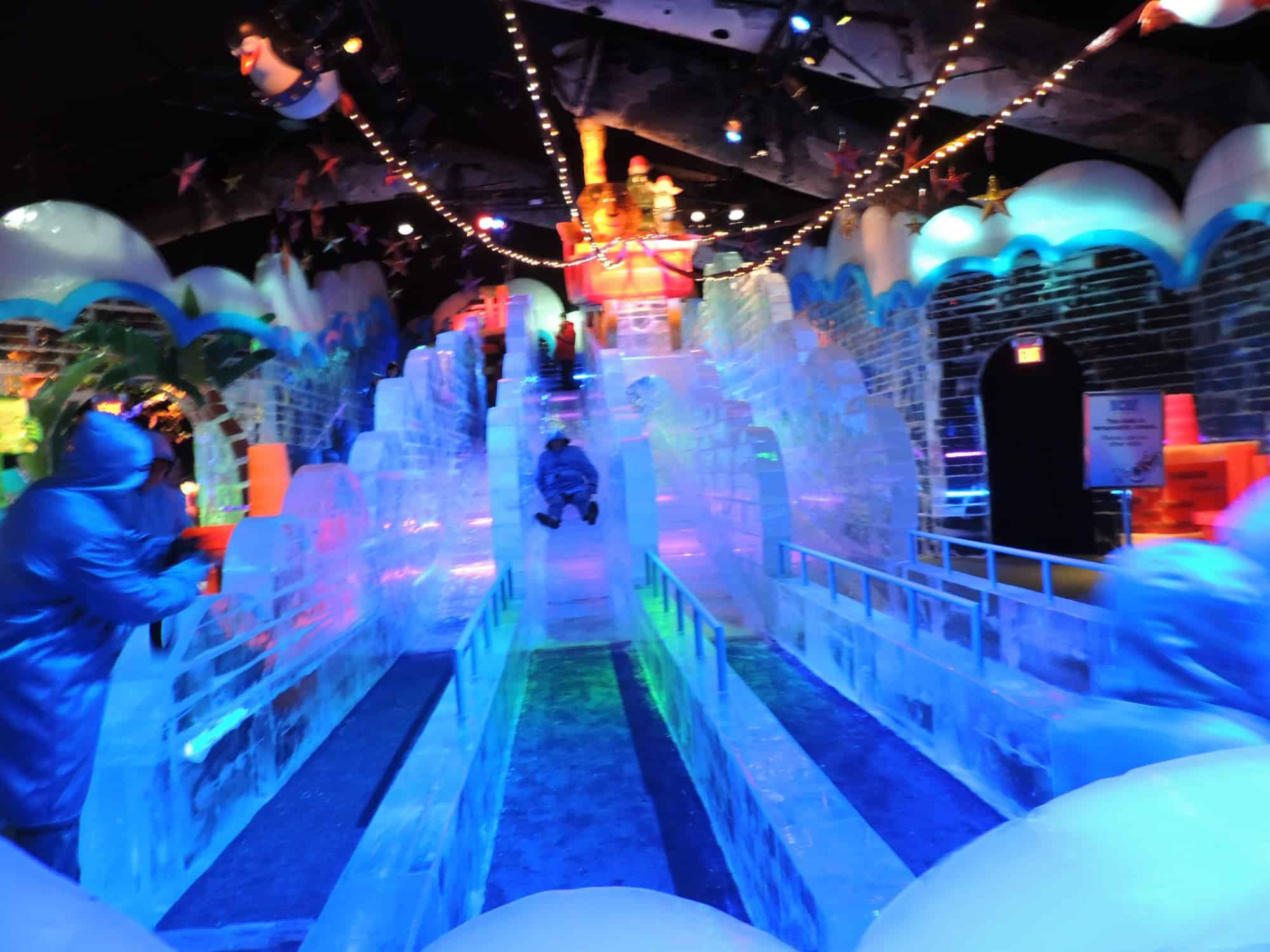 1. Frozen Waterfall!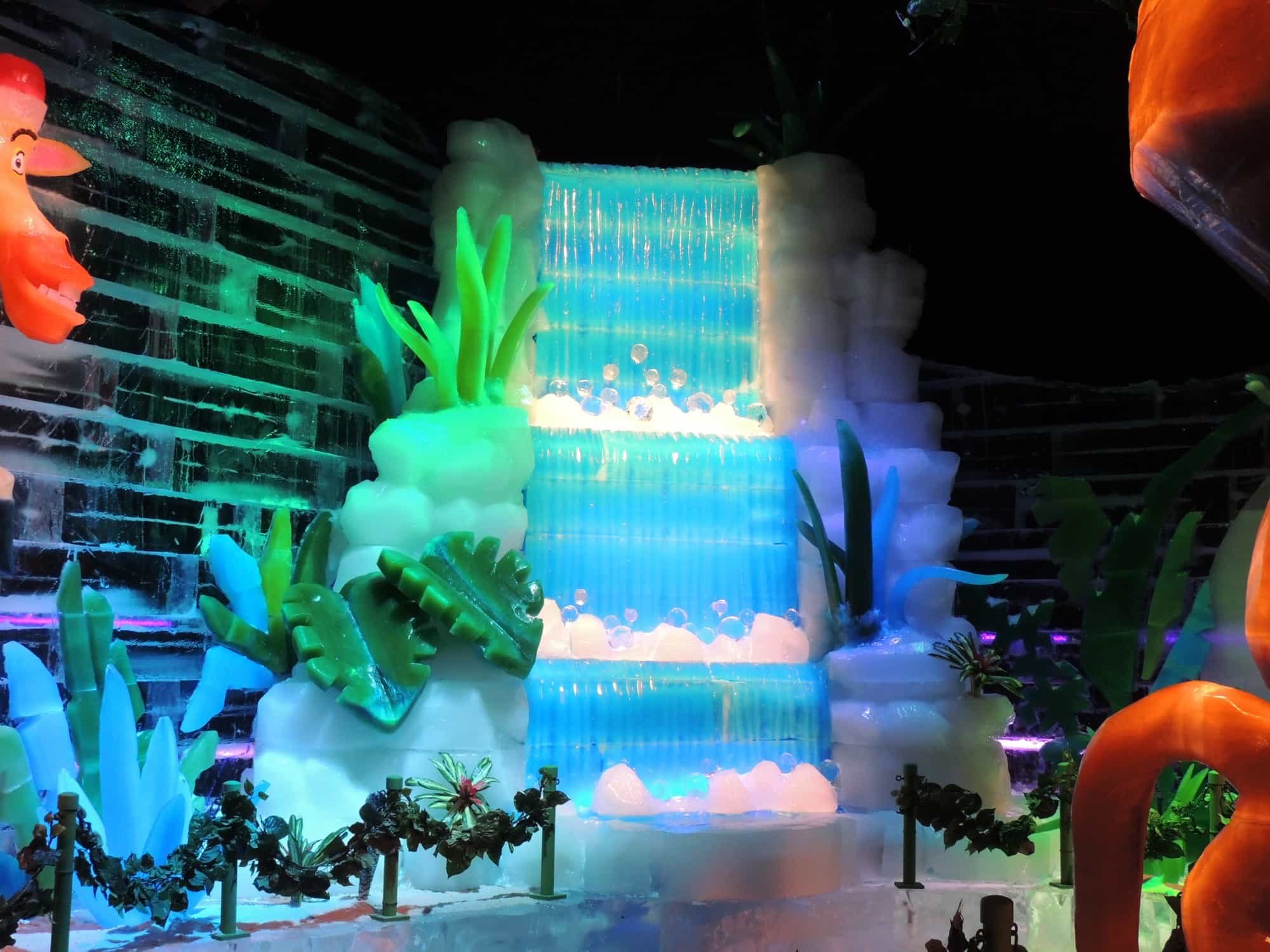 But there is much more to the holidays at Gaylord Palms than just ICE! Within the ICE! area, there are also special character greeting photo ops and Gingy's Gingerbread Decorating, as well as a huge selection of holiday and themed merchandise and a cafe serving holiday treats. In addition, the main atrium lobby has breathtaking Christmas decorations and a nightly Christmas show called Luminescence – featuring The Edge Effect, and the Polar Bear Pursuit Scavenger Hunt. Below is a gallery of some more highlights from Gaylord Palms holiday happenings – click any photo to view as a slideshow:
You can see the rest of my photos on my ICE! 2012 flickr set.
The best way to see all of the wonderful holiday offerings is of course, to stay right at the Gaylord Palms. Guests seeking a complete Christmas experience can purchase special "Christmassy DreamWorks Experience" packages starting at $189.99 per room, per night (for a three night stay)! Packages include unlimited visits to ICE! and a number of other activities, including a ShrekFeast Interactive Character Meal, and more!
ICE! is open daily from Nov. 10, 2012 through Jan. 1, 2013, including holidays. Ticket prices for children start at $9.99, and adult ticket prices start at $18.99. Florida Residents — Save an extra $4 per ticket. For more information and to purchase tickets, go to www.christmasatgaylordpalms.com. ICE! is presented by Coca-Cola.
Disclosure: I was provided tickets to attend a media preview of ICE! but my thoughts and opinions are my own.