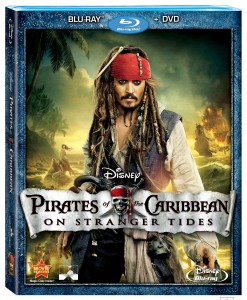 Who doesn't love pirates? (Aside from those being pillaged and plundered of course…) And who doesn't love Pirates (of the Caribbean that is)? No one I know! Well let's get right down to the pirate-speak and get ye a chance to plunder some treasure.
The dvd and blu-ray are on shelves today, October 18, but you could win a copy without giving up a single one of your pieces of eight, or setting fire to a single village. And there be great bonus features on this shiny treasure. Just look at some of the concept art:
To enter, simply comment below (pirate speak optional but encouraged!) with your favorite character from any of the Pirates of the Caribbean films (or attractions!).
Earn additional entries by:
Hitting "Like" on Zannaland's facebook page
Tweeting about the giveaway – you can copy and paste this into your tweet:
"Avast! There be treasure @Zannaland .com & I be settin' my sails to plunder it. Ye can too http://t.co/ii5YC77A #PoTC4Giveaway "
Please comment below for each additional entry so I can count and enter them in the total entries. Thanks and may fortune favor ye!
Giveaway ends on Sunday, October 23 at midnight eastern time. Winner will be posted Monday on this page.
Congrats to Audrey Bloomberg who was our winner chosen at random! Please email me your mailing address at zanna @ zannaland.com 😀
And if ye aren't chosen, ye can still get $5 off the dvd+blu-ray combo pack by clicking below!